The X Factor is about to get *seriously* intense when boot camp's Six Chair Challenge returns. Trust us, we were there.
While we may only be two episodes into auditions so far, this year's
X Facto
r competition is well and truly underway with judges already deciding who will make it to the Judges' Houses Live round.
Here at
Reveal
we were invited down to see the Overs and the Boys take on the Six Chair Challenge and to say it was dramatic would be an understatement.
Simon Cowell
felt the wrath of the live audience, the contestants felt the wrath of Simon Cowell and Nick Grimshaw was left a little uninspired...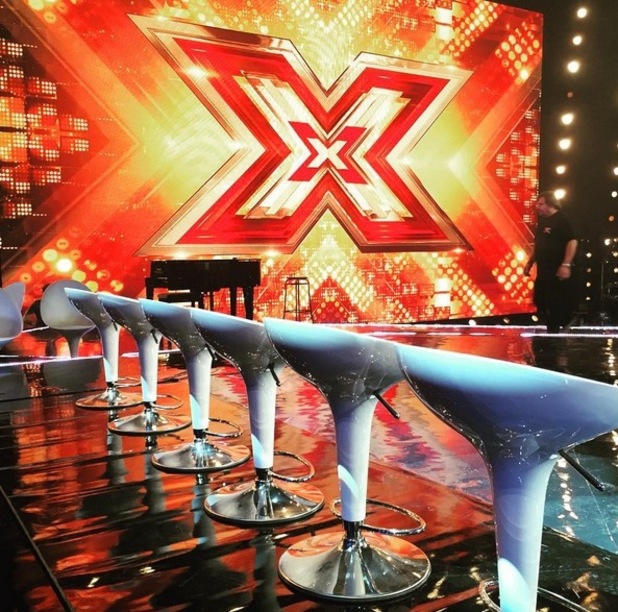 Ahead of the
X Factor
returning to Wembley Arena for its second boot camp stage,
ITV finally revealed which category each of the judges will be mentoring on the show this year.
While Simon got the Overs, Nick was given the Boys, Cheryl bagged the Groups and Rita found herself with the Girls.
Simon had expressed his desire to mentor the girls this time round, and was left a little surprised when he found out he would be taking the Overs under his wing, yet again. The music mogul had the same category last year, but did go on to win the show with Ben Haenow.
This year, there's no denying Simon has a few stars in his hands (we're not naming any names, no spoilers here!), but he struggled to decide which acts of his he wanted to take through with him to the next round. Luckily for him, he had the fifth judge, the live audience and boy are the general public feisty.
They certainly knew what they wanted!
After each act performed, Simon found himself turning to the crowd to aid his decision-making, but after a few disapproving choices, the 55-year-old was left with his head in his hands.
Swapping one of his acts out of their seat for another, Simon had the crowd in uproar, screaming for him to bring the act back. Listening to the audience he did so, but not before asking them which act he should replace them with. And those in the stands didn't hold back when it came to suggesting who they wanted to give the boot!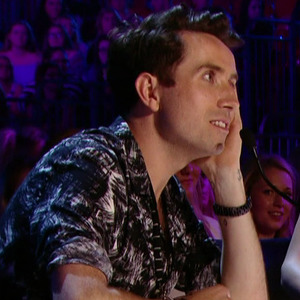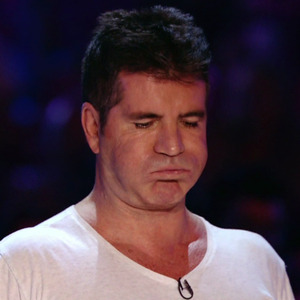 With a number of acts to go, Simon was running out of chairs to fill, but that didn't stop him promising the next few performers a seat. That would reignite the whole 'Who should stay? Who should go?' debacle and Simon really lost it when he went against the crowd.
Sending an act home that was favoured by the audience, Simon was soon deafened by more chants to bring them back, but he wasn't backing down this time round. Neither were the crowd, though, and Simon soon found himself being booed. So much so, that you could barely here the next singer's performance as the crowd carried on. Not ideal, right?
Powering on through the rest of his category, Simon seemed to have his final six all sorted... until he pulled the biggest stunt of the night that is and made one
very
last minute swap... Does the drama ever end?
Radio 1 DJ Nick was up next and having already bragged there were "a few stars" in his category, he seemed pretty eager to get started. That excitement turned to dread, however, when the first act rocked up on stage and left to a chorus of "off, off, off" from the audience. It was pretty brutal.
Sadly that set the tone for Grimmy. Rita told her pal it was "disappointment after disappointment", while Cheryl said Nick's category had managed to "suck the life out of Wembley Arena". Eek.
Simon, meanwhile, was back to his usual brooding self and purely just pleased he was no longer getting the brunt of the crowd's jeering, he was dishing out his no nonsense one-liners. Even we were slightly offended and we weren't the one it was directed at!
All in all, when the Six Chair Challenge returns, it's definitely one not to miss. It'll make you cringe. It'll make you cheer. It's awkward. It's dramatic. It's intense. But it is so darn entertaining.
We're just glad we'll be watching it from the comfort (and safety) of our own home next time round...
The X Factor continues Saturday 5 September on ITV.For exclusive competitions and amazing prizes visit Reveal's Facebook page NOW!