Janice Dickinson and Farrah Abraham have exchanged more words in the Celebrity Big Brother house.
This time, the pair have been bickering while prepping food in the kitchen as part of the Royal Family task.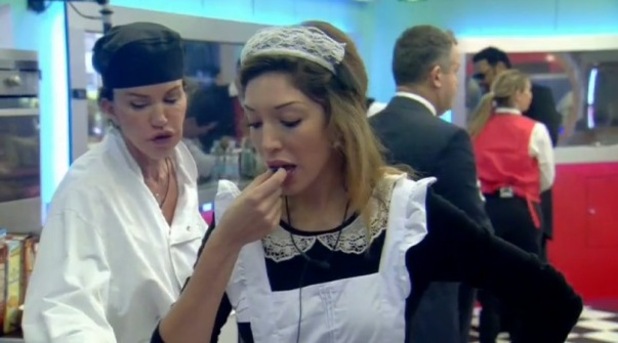 Janice
ended up in a quarrel
with Teen Mom star Farrah, after Janice asked her to use a fork to take out food. Mum-of-one Farrah was not impressed. Here's what happened...
Janice: "Use a fork please?"
Farrah: "Nope. I grab one berry, I don't infect the whole f**king bowl, so don't tell me what to do."
Janice: "It's unsanitary."
Farrah: "You're unsanitary."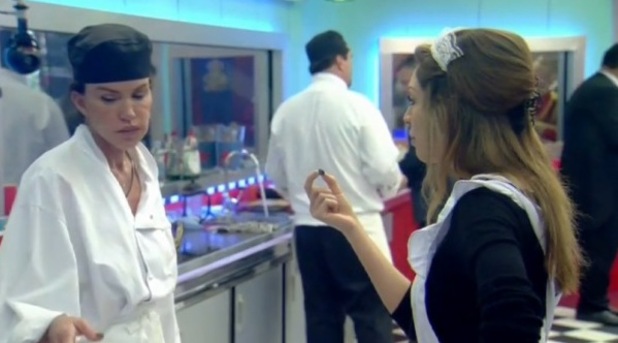 Janice: "You better watch your mouth toots."
Farrah: "You better watch your mouth toots."
Oh dear.
Just moments before, Janice had seemingly annoyed Jenna Jameson over a make-up comment, and got into a little argument with Austin Armacost, who accused her of "doing nothing" during the task.
Currently, British housemates have become members of Big Brother's Royal Family, while the Americans serve as their staff. Former Royal Butler, Paul Burrell, heads up the team and he nominated Janice to be a chef.
Try Reveal's digital edition on iPhone & iPad. Subscribe now & never miss an issue!