Ashley Roberts is never afraid to switch up her style, from girly lace blouses to edgy festival looks, she always looks good. Here, the I'm A Celebrity star tells Reveal her tricks for instant updates.
The start of a new season always has us eager to make a few changes and update our everyday style - but it needn't mean a total transformation. For a bit of inspiration we asked Ashley for her autumn make-up bag faves and found out what to do with all those clothes we'll never wear now that our summer holiday is well and truly over *sob*.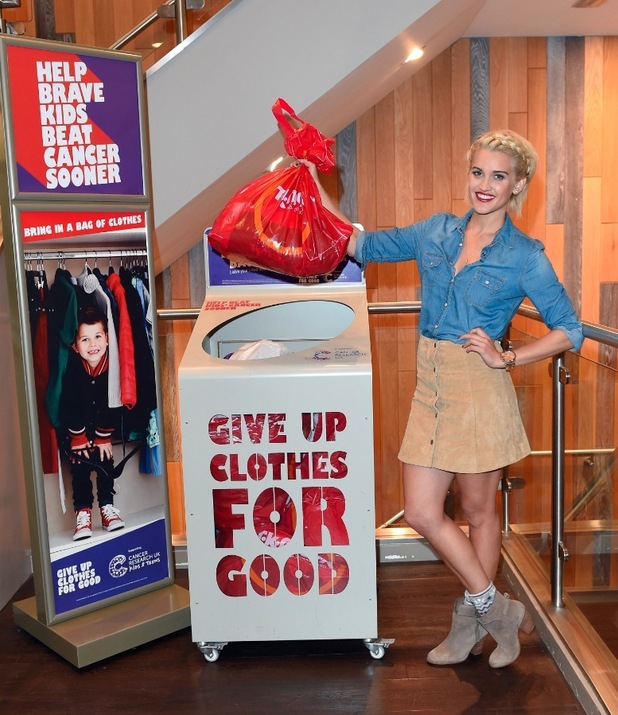 We've seen a sudden surge in moodier lip hues as those dark evenings approach, and Ashley is ahead of the curve naturally!
"At the moment I'm into all the matte brown, nude and red tones. I love NARS and MAC lipsticks, or Charlotte Tilbury. My favourites right now are Red Carpet by Charlotte Tilbury, and MAC shimmer lipgloss.
The end of summer needn't mean forgoing bronzer though, and Ashley has a clever multi-tasking trick up her sleeve:
"I love the Bobbi Brown Shimmerbrick for a bronzer, sometimes I'll even use it as eye shadow as well.
"I'll use one of the different colours to line my eyes instead of using eyeliner, it gives a great pop of colour." That's one to remember!
"To change my look for a night out I just throw on a bit on eyeliner and smudge it, I don't like it to be too perfect.
"I have a MAC liner which I light with a lighter, just for a second. It heats it up and makes it easier to smudge under my eyes. I go for that 'I just woke up' look!" (If you plan to try this trick, please be careful!)
If you're after more than just a snazzy new eyeliner method, Ashley is the ultimate celeb to emulate when it comes to rocking a totally new 'do.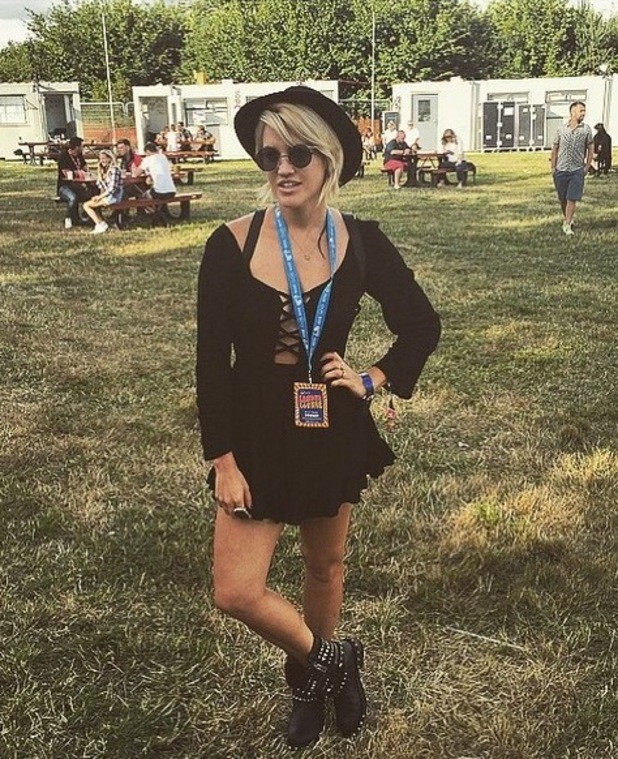 The former Pussycat Doll chopped off her shoulder lengths locks for a cute pixie crop - and we've been wanting to do the same ever since.
"I change my hair a lot. I had black hair at high school, I've had blonde hair, long hair, short hair.
"I just really wanted a change, I've never had so much hair chopped off, but I just went for it. I'm just having fun with it at the moment.
"I use John Frieda 3 Day Straight Spray, my hair is naturally wavy so I spray that on to keep it straight. Then I'll put an oil on to ease frizz and protect.
"The last thing I use is Backcomb In A Bottle by Sexy Hair. I also really like dry shampoo, because my hair actually looks better when it's dirtier."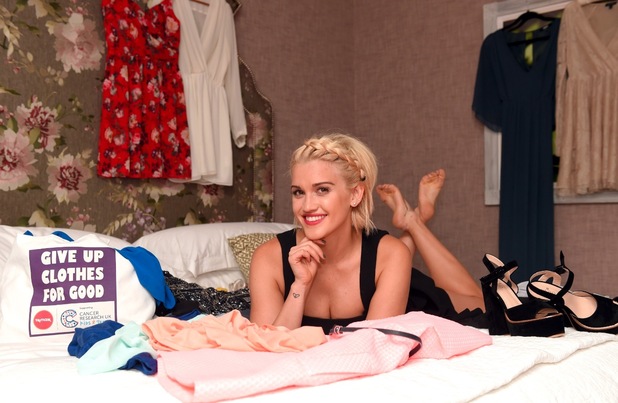 So that's our hair and make-up all refreshed - now it's time to finally time for the wardrobe clear out.
"I do try to clear out and donate my clothes often, it's such an easy way to give back.
"Because of my lifestyle it's nice to get rid of stuff that I'm not going to be using, because I bounce around a lot and travel.
"September is the end of summer, so it's a good time to de-clutter and get rid of stuff you have lying that you're not going to be using in the autumn and winter time.
"TK Maxx has teamed up with Cancer Research UK Kids and Teens, where everyone can donate unwanted items. It's a good excuse to have a clear out and at the same time raise funds for children suffering."
Ashley Roberts is supporting the Give Up Clothes For Good campaign in partnership with Cancer Research UK Kids & Teens.
The campaign urges the public to donate their unwanted clothes, accessories and quality homeware at their local TK Maxx store, to raise vital funds to help brave kids beat cancer sooner. For further information please visit www.tkmaxx.com
For exclusive competitions and amazing prizes visit Reveal's Facebook page NOW!