This Morning viewers have christened the show's resident puppy Clover.
The
beautiful 11-week-old Labrador, who is training to be a Guide Dog
, was introduced to viewers this week, becoming the first-ever resident dog in the programme's history.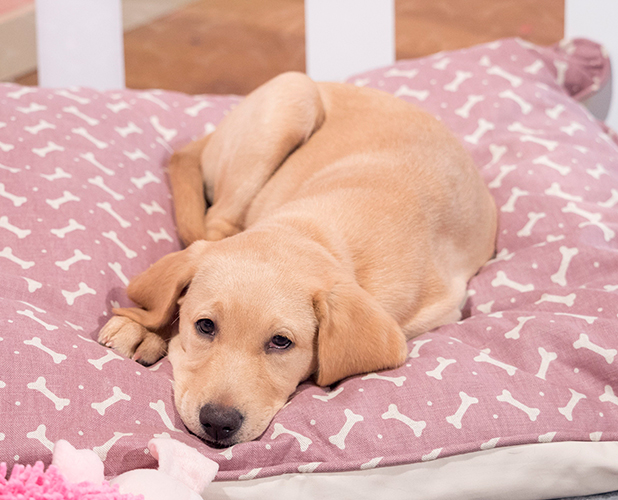 Viewers were invited to choose her name, as long as it began with a C in accordance to Guide Dog rules on puppy naming, which meant all pups from Clover's litter had to have a name beginning with C.
After 30,000 votes were cast, a shortlist of Cassie, Cleo, Clover, Coco and Cookie was soon produced, with Clover becoming the overall winner. Her name was announced on today's show, and her new home on the set – a little dog kennel – was revealed.
Holly Willoughby
said: "Hello Clover, welcome to the family - you're going to be very loved by everybody."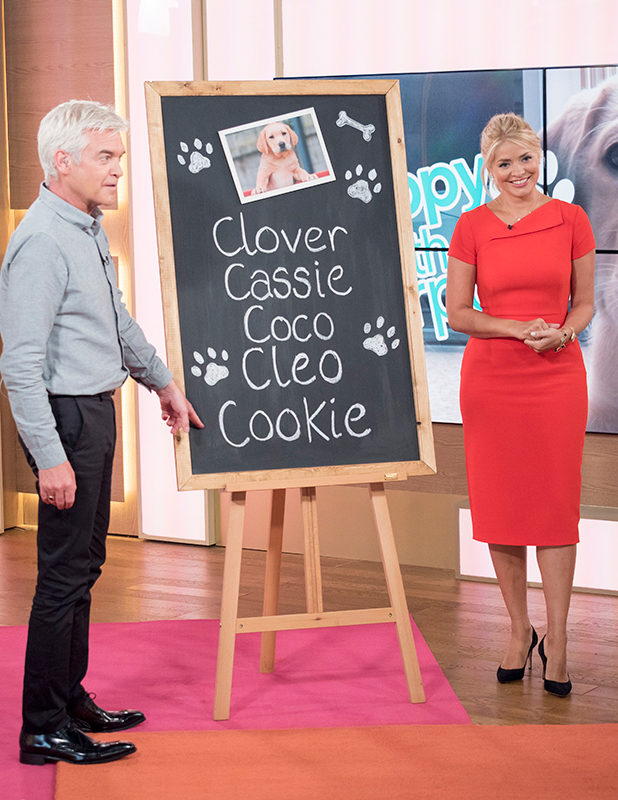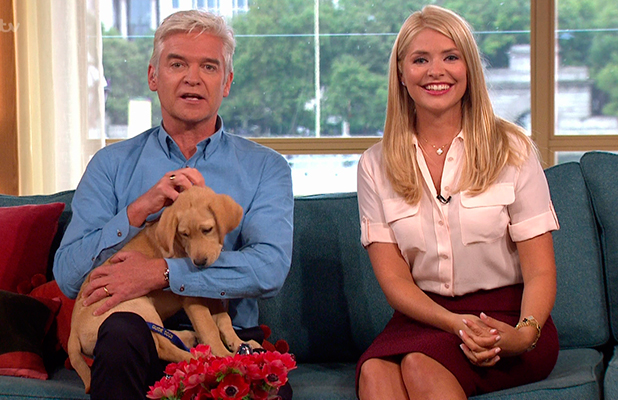 Phillip Schofield added that Clover is "gorgeous little puppy", and joked: "Many of us have been in the dog house on this show, but that's the first time we've ever had one properly built!"
Little Clover was born on 12 June and her appearance on the show coincided with Holly's return from maternity leave.
"Do you know how long I've been trying to get a dog on the show?!" she said. "It's great, everyone loves a dog, and also there is so much research that people really relax around animals and when you get people that are nervous about coming on TV or when we have children not sure what to do, I think having our This Morning dog there will be a good distraction."
Phillip added: "I do love dogs, and the idea for us to have our own dog has been adapted brilliantly for it to be a Guide Dog in training. And that is a superb idea because everybody loves a puppy, I think it will be great fun to have it wandering around the studio, and it genuinely has an important part to play after its time on This Morning."
The beautiful puppy will live with a volunteer dog walker named Emma for the next 12 months, making regular visits to the ITV show. Emma and her family will be teaching the puppy the first stages of Guide Dog training.