Six housemates have been nominated for the first eviction of Celebrity Big Brother: UK versus USA.
Chris Ellison, Daniel Baldwin, Stevi Ritchie & Chloe-Jasmine, Jenna Jameson, Janice Dickinson and Farrah Abraham all face the first public vote.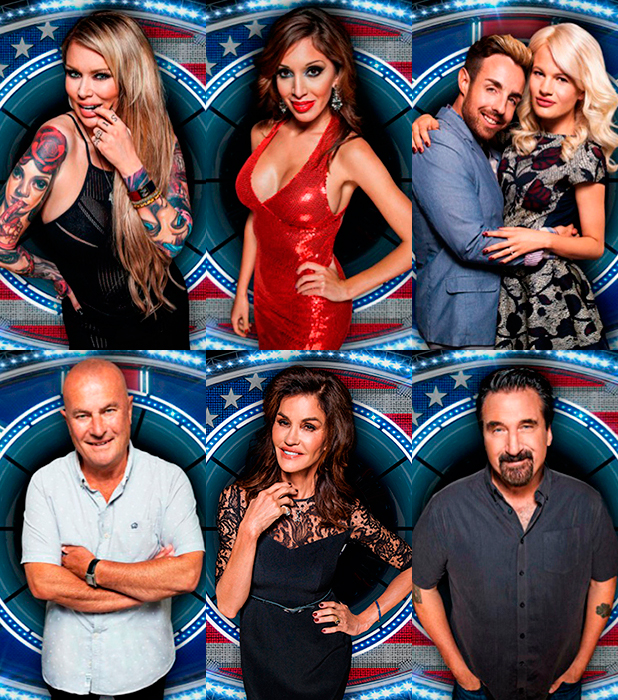 Teen Mom
star Farrah was the runaway winner when it came to nominations, receiving eight votes from her housemates.
Reasons for nominating her included her constant rows and claims she is self-centred and always staring in the mirror. James Hill said when he nominated her: "She's been rude to me, she comes out with silly things. I don't know if she fancies me... but I'm getting f***ing sick of her."
Former supermodel Janice and Hollywood actor Daniel both received four nominations. For Janice, housemates suggested she was difficult to live with and caused tension, while Daniel was accused of being loud and disinterested in anybody's stories but his own.
Stevi and Chloe-Jasmine received three nominations, mostly because of their PDAs in the house. Daniel did say when he nominated them that he wished Stevi could stay and Chloe could leave without him.
Chris and Jenna received two nominations.
CBB UK v USA: who should be evicted first?
Stevi Ritchie & Chloe-Jasmine
22.51%