Avril Lavigne and Chad Kroeger are divorcing after two years of marriage.
'Complicated' singer Avril announced the split via Instagram, saying the couple are parting ways but will always remain close friends.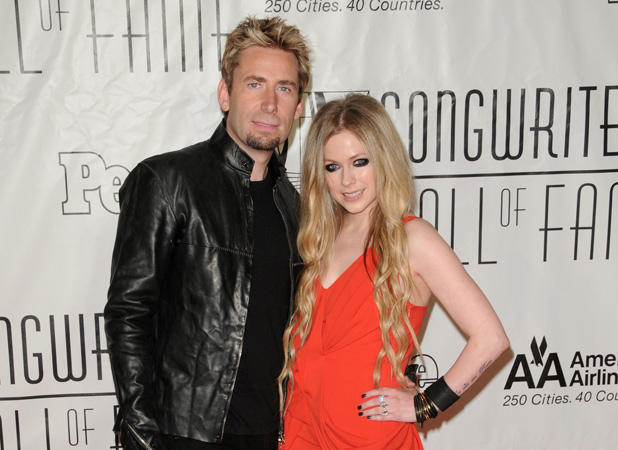 "It is with a heavy heart that Chad and I announce our separation today," she wrote.
"Through not only the marriage, but the music as well, we've created many unforgettable moments. We are still, and forever will be, the best of friends, and will always care deeply for each other.
"To all our family, friends and fans, thank you sincerely for the support."
Avril, 30, married Nickelback frontman Chad, 40, in July 2013.
They wed in the South of France on their one-year anniversary. After beginning their relationship in July 2012, while working on a song for Avril's album, they became engaged that August.
Avril's message came five months after she
revealed she's been battling Lyme Disease.
In April, the
Canadian singer went public with her illness
, saying she'd fallen ill around her 30th birthday the previous October and been bedridden for five months. She ended up moving home to Ontario, Canada so her family could look after her.
It took eight months for her illness to be diagnosed.
In June, she said
: "I'm about half way through my treatment. I'm doing a lot better and seeing a lot of progress. The thing that is good for me to know and that I'm really grateful about is I will make 100 per cent recovery.
"For me it's like a second shot at life. I want to get out there and do what I love. I'm so excited for life after this."