Celebrity Big Brother's Janice Dickinson has apologised to Austin Armacost following *that* row which saw her use a spitting gesture towards him.
On tonight's episode of the Channel 5 show, we'll see former supermodel Janice attempting to clear the air with US reality star Austin following the fall out.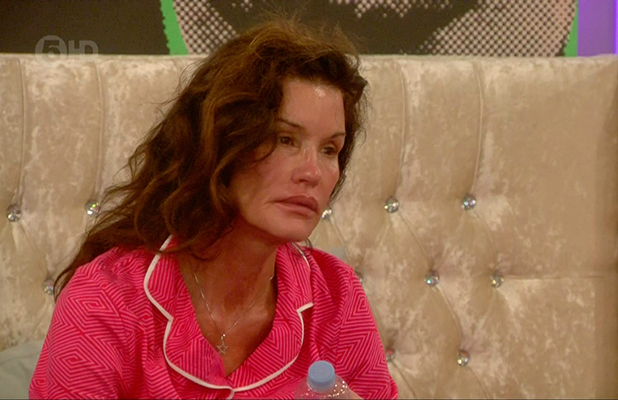 Janice says: "I just want you to know that I was out of line, I apologise about the names I called, and about pantomiming a spit."
Austin accepts.
Janice was given a formal warning by Big Brother for allegedly spitting towards Austin,
but she insisted she had only mimed the gesture of spitting and had never actually spat.
The row broke out when Janice wanted to take a bath but discovered a group of housemates had used up all the hot water.
CBB continues tonight on Channel 5