Wellard is coming back to EastEnders!
Well, a second Wellard, anyway, as BBC has confirmed the iconic dog will be remembered in an upcoming episode, after owner Robbie Jackson decides to get another puppy for his young son.
Robbie - played by
Dean Gaffney
- was known for his bond with pet pooch Wellard, who died in 2008. Robbie struggled to come to terms with the loss of his beloved dog so, when he sees an opportunity to get a pet for his son, he jumps on it... and names the dog Wellard 2!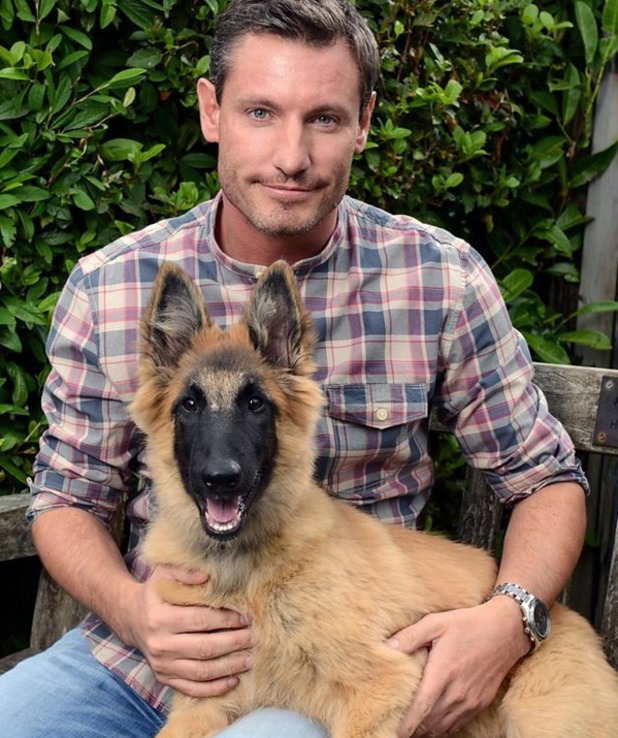 Dean told
BBC
: "Robbie and Wellard were inseparable, so it seems only right that there will be a Wellard 2. I think viewers are going to love him!"
We'll see Wellard 2 on screen when
Robbie returns to EastEnders as part of the Carol Jackson exit storyline
. We cannot wait!
Robbie had hinted a new dog could be on the cards, telling The Sun
last month: "They are saying you can't have Robbie without Wellard. Who knows what will happen."
He added to Sunday Mirror: "Wellard was incredibly popular with viewers and made a great double act with Robbie. I remember at one meeting on the show with producers one of them said they could kill anyone off - but not Wellard.
"I recall when I left there were stories that I was told my character was being written out but my dog wasn't - it was a case of my told 'You go - the dog stays'. It would be difficult because in dogs he'd be about 175 and there's the small problem of him being dead.
"But they brought Kathy Beale back so you never know, they could bring Welllard back too - or maybe a new, younger version of him. I always remember the criticism that hurt me most was the person who wrote that Wellard was a better actor than me."
The last time we saw Robbie on screens, he was leaving to live in India with girlfriend Nita Mistry. Robbie made brief appearances again in 2004 for Sonia and Martin's wedding and 2010 for Bianca and Ricky's wedding, where he found out Wellard had died.
Dean tweeted today: "The name 'Well'ard' has followed me around for the last 22 years, just when it was dying down they bring in 'Well'ard 2'!!!! Ha So happy and blessed right now."