Lewis Hamilton has shrugged off ongoing speculation that he is dating Rihanna.
The Formula One driver, 30, told
E! News
that the pair have been friends for a long time and occasionally get together to hang out, but there is no romance happening.
"You know, I've known Ri for a long time, actually. We've been friends for a while. We get to hang out every now and again, but otherwise we have just been friends," he said.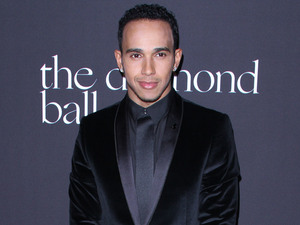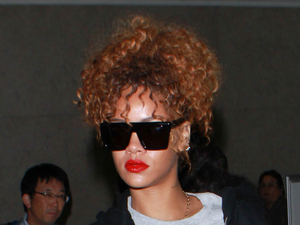 Lewis and Rihanna, 27, were romantically linked earlier this year when they were seen together in the Caribbean on two separate occasions.
A source told The Sun in July: "They've had a flirtation for years and have always fancied each other, but since May this year they've been talking a lot.
"Finally their schedules allowed them to spend a weekend in the same part of the world and they made the most of it. They are both really busy but Rihanna has asked him to come to Rock in Rio in September so he can see her perform and spend time together.
"He is a bit infatuated with her and thinks she is not only sexy but incredibly funny, although he knows she has a reputation as a heartbreaker."
Lewis' last relationship was with former
X Factor
judge Nicole Scherzinger, while Rihanna's last long-time romance was with fellow musician Chris Brown.