Celebrity Big Brother's Chloe-Jasmine Whichello has been left stunned after fiance Stevi Ritchie suggested she had been eyeing up housemate James Hill.
In a conversation that took place behind closed doors in the toilet, Chloe could be heard telling Stevi to let her know what was wrong, as he'd been off all day.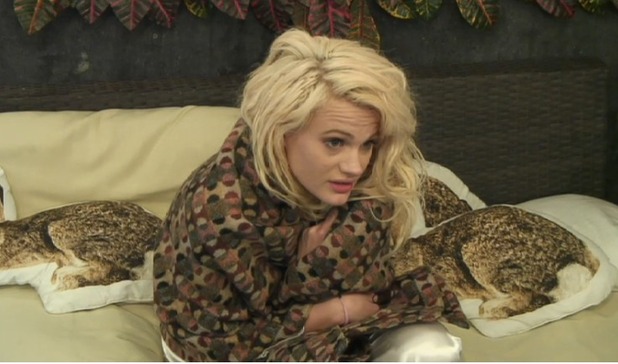 Stevi was reluctant to say at first, before saying: "You've been doing it for a while and it's sort of been bugging me. If you don't know then don't worry about it. It's cool. Do what you got to do... I do see the way you look at James, babe. I'm being honest."
Chloe was shocked.
"Are you kidding me?" she replied. "Thank you for your honesty but I don't know where it's coming from. You are paranoid. That is crazy."
Stevi said: "I'm not. I see it Chlo. It's cool. Don't worry about it. We are cool."
But Chloe wasn't letting the conversation end like that, telling Stevi: "This situation has now broken your trust and faith in me..."
Stevi replied: "It's fine. It's me. It's my mind. It's just my crazy mind from being in here and everything else."
CBB continues tonight on Channel 5
.