Ex On The Beach star Cami Li has finally told her former fiancé Kirk Norcross just how heartbroken she was following their split in 2013.
Over two years ago,
Cami and Kirk enjoyed a whirlwind romance that saw the TOWIE star pop the question and announce the couple's engagement
. While Cami and Kirk had seemed pretty smitten with each other, just five months later the pair bitterly split and it's common knowledge there has been no love lost between the pair.
Yesterday, viewers watched as Cami surprised Kirk on
Ex On The Beach.
She rocked up out of the sea in Mexico to finally confront her ex-beau, and while things exploded between the pair, they did eventually talk through their failed relationship, with Cami admitting her split with Kirk changed her completely as a person.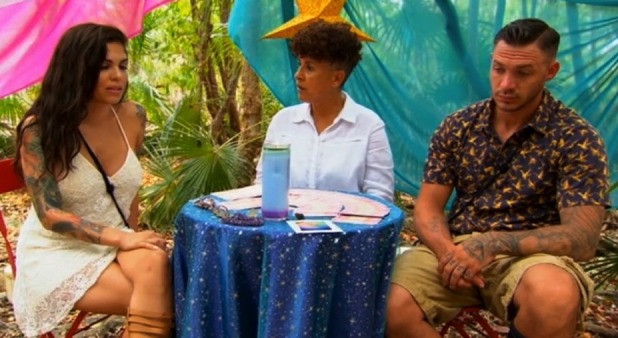 Following *that* explosive entrance which saw
Cami hurl a drink in Kirk's face to greet him
, things between the former couple finally simmered down and the following day (which was actually Kirk's birthday), they went to see a spiritualist together.
Opening up about her romance with the Essex boy, Cami admitted: "I have a lot of resentment towards [Kirk]... it's very hard to forgive him."
Keen to find out exactly what he had done wrong, an emotional Kirk explained he had enjoyed his time with Cami, but wanted to apologise.
"You have to apologise for stuff that you do," he said. "If I sincerely done something wrong then I would like to know."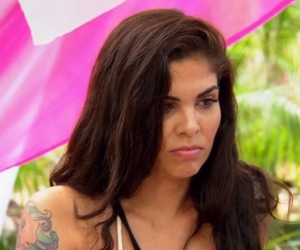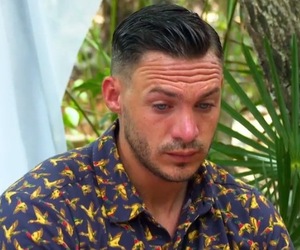 Cami then told the 27-year-old: "Seeing you yesterday, I know it was wrong the way I came up, but as soon as you called me 'idiot' it brought me back to when we were together, when you would say that to me. You would scream it to me when you would get frustrated. It was hard being with you Kirk, it was very hard."
As Kirk admitted he would have changed if he knew how Cami had felt at the time, she revealed: "That relationship made me very hateful and a very mean person. Even Kirk said it, 'I've never seen you like this, why are you acting like this, it's just the person I've become.
"It's the monster, the creation from the break up. I was so heartbroken that my heart turned black."
Breaking down in tears, Kirk then apologised.
"Cami, I'm sorry if I did anything bad," he told her. "I only ever wanted to get engaged once and I'm gutted it never worked out. The time that I spent with you was the best time of my life that I've ever had so far, but I wasn't in the right frame of mind."
Pleased to hear her ex finally telling her he was sorry, Cami said she needed to hear Kirk apologise to be at peace with their break up and leave it behind. She even managed to forgive her co-star, but added quickly after that she didn't want to see him hooking up with other girls while they were both living together in the
Ex On The Beach
villa.
Kirk agreed, despite currently enjoying a romance with Jemma Lucy, telling Cami he wouldn't do that to her.
So does that mean the pair have finally made amends? Not exactly...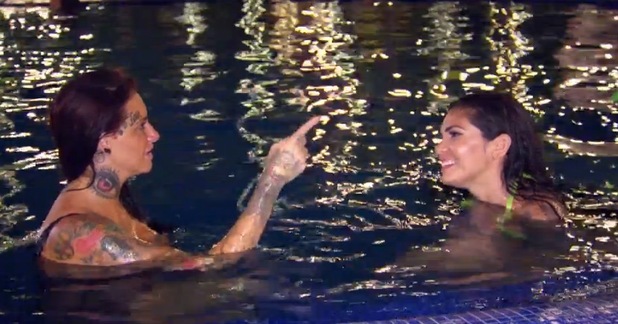 Shortly after her arrival to
Ex On The Beach
, Cami clashed with Jemma after Kirk compared the two girls, claiming Jemma was a better version of his ex-fiancée.
Deciding to clear the air on their heated encounter, Cami told Jemma she was pleased she stood up to her. The girls then went on to talk about Kirk and while Cami claimed things between herself and him are in the past, she did add Kirk had promised not to have sex with Jemma while Cami was in the villa.
Jemma, however, then revealed Kirk had told her he said he wouldn't do it in front of Cami, but would still hook up with her in a separate room.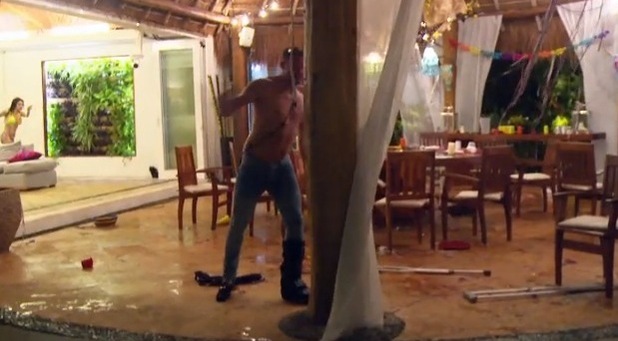 The girls then decided to call Kirk out on his actions and not impressed, he shot back: "Don't start ganging up on me now... don't start on me now on my birthday. There's no need to try and single me out."
Annoyed that he wasn't taking responsibility for his actions, Jemma then splashed Kirk from the pool leading him to lash out and punch a wooden pillar twice.
Not quite the drama-free night he had in mind, eh?
Ex On The Beach continues Tuesday 8 September at 10pm on MTV.For exclusive competitions and amazing prizes visit Reveal's Facebook page NOW!