This Morning has welcomed a beautiful puppy to the show, who was introduced to viewers on today's episode.
For the first time in the programme's 27-year history, there is a resident dog on the premises. And she's a very special little puppy indeed.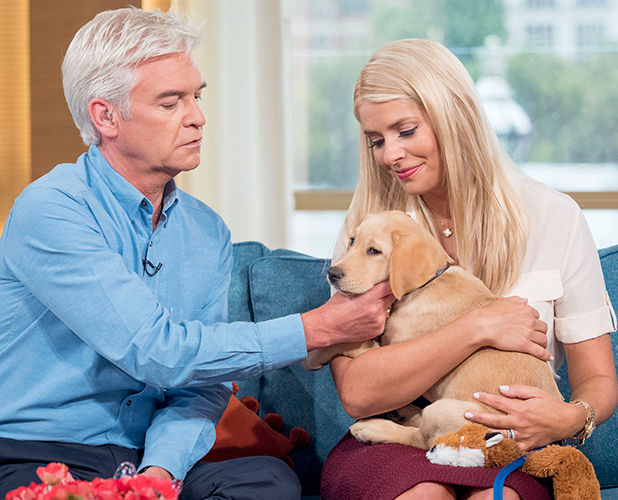 The female Labrador, who was born on 12 June, is training to become a Guide Dog. She will be part of the
This Morning
family until she is ready to start her Guide Dog training.
Holly Willoughby
, back from maternity leave, was clearly thrilled with the new addition, saying: "Are you joking? Is she staying? Oh my God! She is absolutely beautiful..."
"I'm really excited, I can't believe it's happening! Do you know how long I've been trying to get a dog on the show?! It's great, everyone loves a dog, and also there is so much research that people really relax around animals and when you get people that are nervous about coming on TV or when we have children not sure what to do, I think having our
This Morning
dog there will be a good distraction."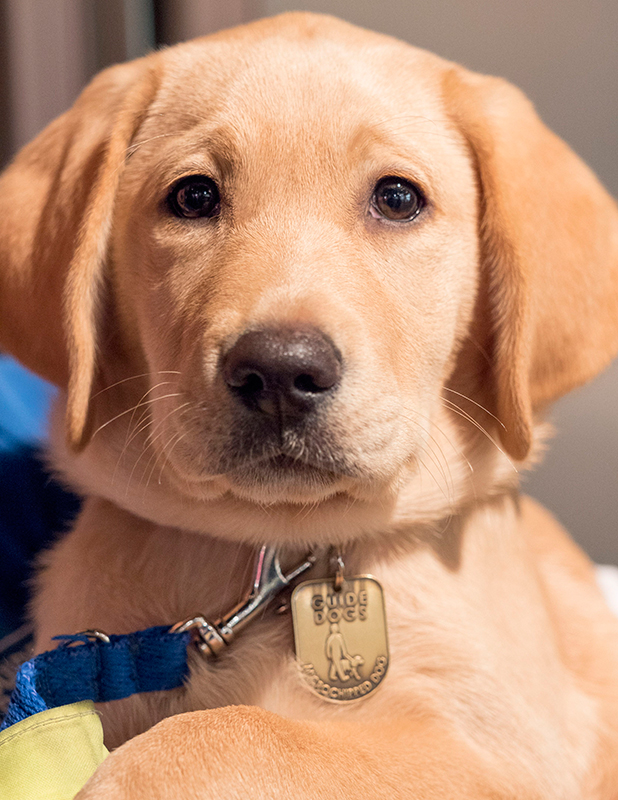 She added: "Although when we've had dogs in the studio in the past, it hasn't always gone to plan - we had one that escaped and ran across to the
Loose Women
studio! But I'm sure our family dog is very well trained so we shouldn't have anything to worry about!"
Phillip Schofield added: "I do love dogs, and the idea for us to have our own dog has been adapted brilliantly for it to be a Guide Dog in training. And that is a superb idea because everybody loves a puppy, I think it will be great fun to have it wandering around the studio, and it genuinely has an important part to play after its time on
This Morning
."
Viewers have been asked to submit name suggestions beginning with a C, as per the official Guide Dog rules on naming a puppy, because each litter of Guide Dogs is allocated a specific letter of the alphabet. The most popular so far is Cilla but the votes are still coming in.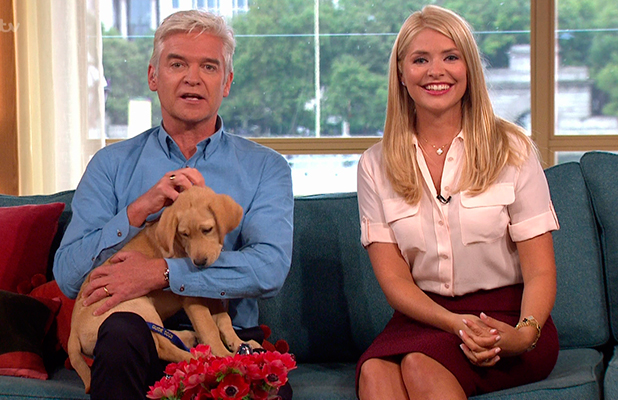 Jayne George, Director of Fundraising and Marketing at the charity Guide Dogs said: "The great thing about being in the studio is it's something she hasn't experienced, it's the only way she'll experience it and it'll teach her to cope with the unexpected which is what guide dogs have to do once they are fully trained.
"We're certain
This Morning
viewers will fall in love with our adorable guide dog puppy, but we also hope to help people understand the challenges of living with sight loss and the work we do as a charity to help people who are blind or partially sighted to live life the way they choose."
The beautiful pup will live with a volunteer dog walker named Emma for the next 12 months, making regular visits to the ITV show. Emma and her family will be teaching the puppy the first stages of Guide Dog training.
Aww!
Reveal is now on Google Plus! Join us here for the latest pictures, fashion and celebrity news!