Celebrity Big Brother and Teen Mom star Farrah Abraham has said she still grieves for childhood sweetheart Derek Underwood.
Farrah was just 16 years old when Derek, then 18, was killed in a car accident, leaving her a single mother to their daughter Sophia, who was born a few weeks later. She and Derek had been separated at the time.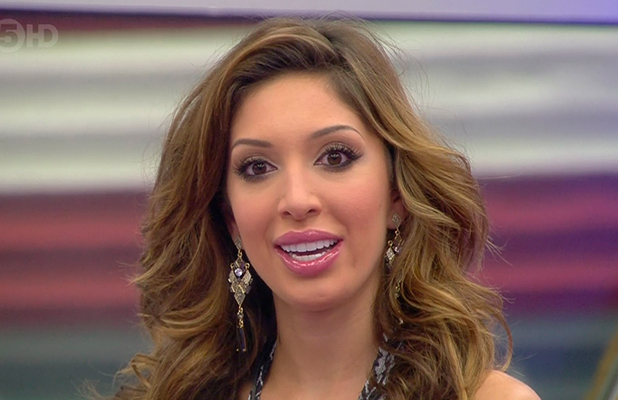 Speaking to
The Sun
, reality star Farrah said: "I still go to therapy for grieving. I went through episodic depression. Derek was my first love and made me feel like such a great person. He passed away a mile from my house. He was dropping a friend off home in winter. There was snow and black ice. His car slid and spin, hit a pole and cracked in half."
Farrah gave birth to their daughter Sophia two months later. Their story was documented on MTV's
16 & Pregnant
and its spinoff
Teen Mom
.
In an interview with
Us Weekly
five years ago, Farrah said: "It's hard to deal with the fact that Sophia never got to meet her dad. But now that I've come out on the show about it, I'm really happy I did. He would have been loving and supportive and taken care of both of us.
"When Sophia was born, her face looked just like his, and so did her toes! I wish he would have been there. I made Sophia a baby book with notes that he and I wrote to each other. It's a big collection of our relationship. I have pictures of us going to dances and lots of memories written down to share. I want her to know that he was a happy person who liked to have fun."
She also told Starcasm last year that she remains in contact with Derek's family.
"I'm always in communication with Derek's dad. He has always been supportive and helpful with Sophia. Even when we were in Nebraska [last week], he came up and we hung out… He is really just one of those people who make my life today and makes Sophia's life and I see the before and the after of Derek, so it's like I'm just missing the middle piece."
Farrah told The Sun that as well as receiving counselling, she regularly visits Derek's grave.
The CBB housemates in pictures:
Copyright: Channel 5