X Factor hopefuls 4th Power were all smiles outside ITV today after they shrugged off controversy surrounding their experience.
The band from the Philippines wowed the judges with their audition performance of 'Bang Bang', which was broadcast over the weekend, but it later emerged that they've previously appeared on similar talent shows, released music and had experience on TV.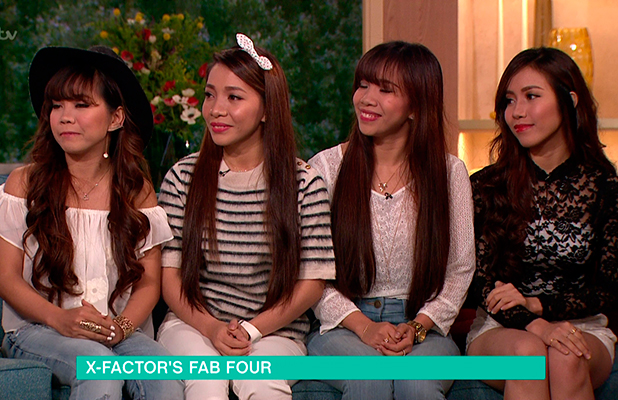 But the girls said today none of that matters.
They said on ITV's
This Morning
that they will keep going and entering shows until they get their big break. Their motivation is to provide for their parents back home.
"That is why we are here. We are chasing our dreams wherever it is possible," said Mylene. "We want to reach our dreams and have that prize and help our family to have our own house and not be transferring about in different parts of Manila because we don't have anything. We are looking and searching for a dream and that's how we found
X Factor
"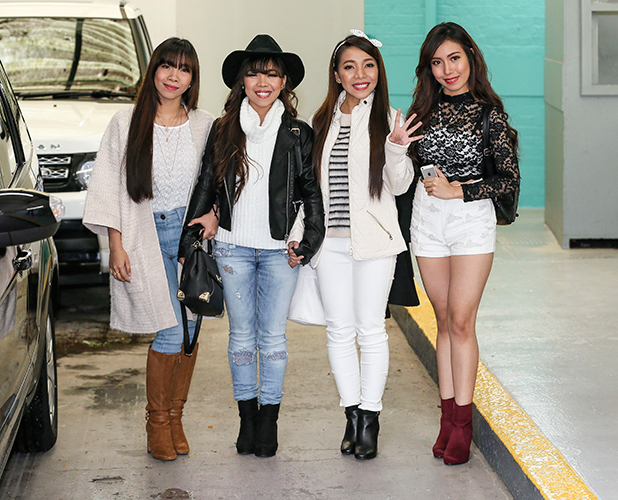 The girls - who are sisters - also spoke about their surprise that head judge Simon Cowell loved their performance, admitting they worried he would be "rude" to them.
"It was crazy, it was insane. It was like a dream come true. We were really literally floating in the air. We got a standing ovation from all the judges and Simon Cowell! And he was the famous judge for us. In the Philippines, he is straightforward in his criticism and we thought he would be rude. We thought he was going to be rude to us, but then we saw the standing ovation we were crying and breaking down on stage and thinking, 'This is really not happening!'"
X Factor
continues this weekend on Saturday and Sunday at 8pm on ITV.