Katie Piper may be excited to wed her fiancé James Sutton, but she has admitted the couple's wedding planning has taken a backseat of late.
Appearing on ITV's
Lorraine
earlier today, the inspirational star revealed her recent surgery and problems she has been suffering with her oesophagus have meant she and James have had to postpone getting organised for their big day.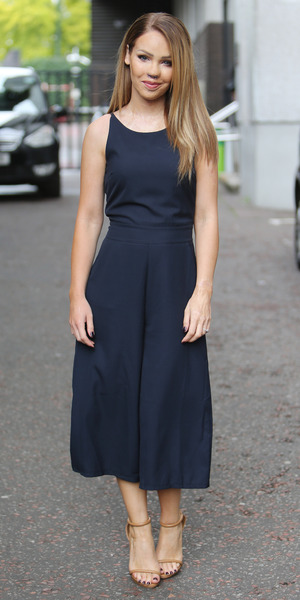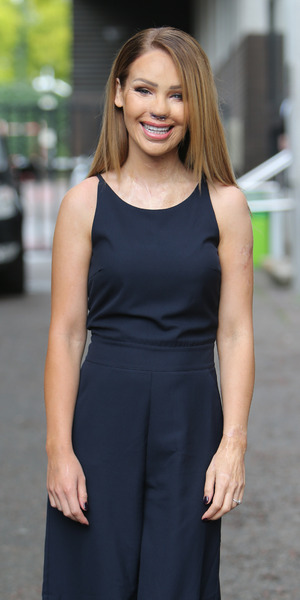 Back in 2008, Katie suffered horrific burns in an acid attack ordered by an ex-boyfriend. Since the incident, she has had to undergo ongoing surgery and treatment in order to recover.
Just recently,
the 31-year-old underwent a nose operation to help her breathe properly.
Opening up about her recent surgery, Katie (who is mum to her and James' one-year-old daughter Belle) told Lorraine Kelly her nostrils began to close up, requiring her to have an operation to support and open her airwaves.
"My nose was closing with scar tissue, the nostrils narrowed and shut," she explained. "I had to have a skin graft taken from my buttocks and the tissue taken out, then the nose lined with new skin and these retainers."
Following her operation, Katie openly shared the results on social media, showing fans before and after photos of her nose. She now has to wear retainers in her nostrils to aid her breathing.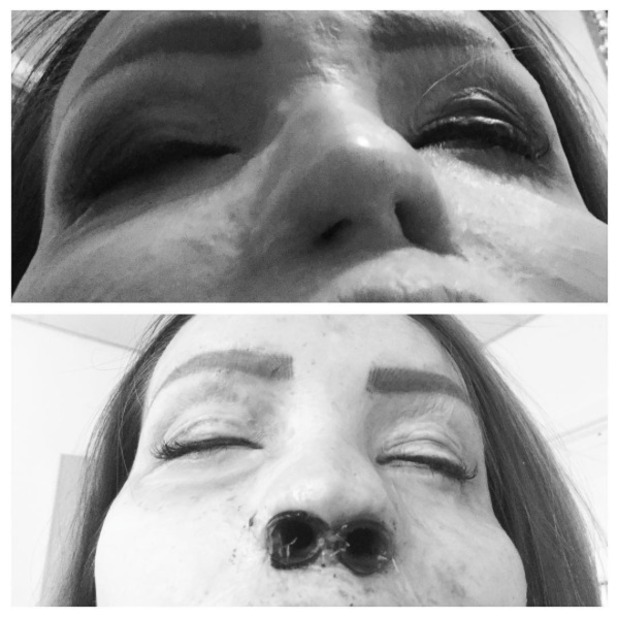 Revealing how her partner James and her little girl reacted to her look post-op, Katie added: "It's really funny my boyfriend is so sweet, he's like, 'it doesn't notice, it doesn't' and I'm like 'I think it does!', but it doesn't bother me, I'm glad there is treatment and I'm able to breathe. I came home from hospital and straight away Belle tried to yank them out! She's very accepting, it's become her normal as well, I think."
As well as her recent nose operation, Katie revealed she has also been suffering problems with her throat too and that as well as filming a brand new TV show,
Katie Piper's Extraordinary Births
, has meant the starlet is now unsure when she and James will have their wedding.
She said: "I've been really busy and I've had a lot of problems with my oesophagus so I'm not able to eat at the moment. I've been having meal replacement milkshakes, it's 500 calories in one drink. I drink about three of those a day. [And] I'm hoping to have a big operation on my stomach at the end of the year, so we're not sure about the wedding at the moment."
To be honest, we don't blame Katie. Having to deal with all that
and
plan a wedding can be no easy feat!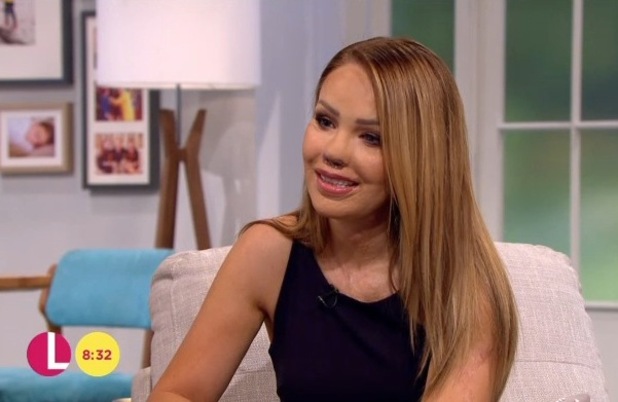 While appearing on
Lorraine
, Katie was promoting her new show
Extraordinary Births
that sees her explore the different (and in some cases very surprising) ways in which women give birth nowadays.
Speaking about the show, Katie admitted she did get quite emotional filming and the experience has made her want more children in the future.
"Doing this programme... it did make me really broody," she revealed. "It just made me realise what an amazing opportunity it is to become a mum and I would like Belle to have a brother or a sister."
Her comments come after the Bodyshockers presenter recently revealed she is struggling to conceive again. Due to the problems with her throat, Katie finds it difficult to eat and swallow certain foods, leading to weight loss and vitamin deficiency. Therefore, if she isn't able to conceive,
Katie has said she would like to adopt a child that has suffered with burns
, like she has done.
She recently told The Mirror: " I think adopting is the best option. I'm really thinking about adopting a child from the charity that I work with [The
Katie Piper
Foundation]. There are a lot of kids with burns and parents who have neglected them, and I would like to adopt, to give back a little."
Katie first welcomed daughter Belle back in March last year
. She is Katie and her fiancé James' first child together.
James proposed to Katie nine months after their daughter's arrival.
Announcing the pair's engagement, Katie gushed: "So excited to tell you all.............. I became someone's fiancée last night! I'm engaged to be married :)."
For exclusive competitions and amazing prizes visit Reveal's Facebook page NOW!