X Factor contestant Lauren Murray blew audiences away with her rendition of 'Somebody Else's Guy' when the show launched over the weekend. Now, the 25-year-old has spoken to Reveal about that memorable audition...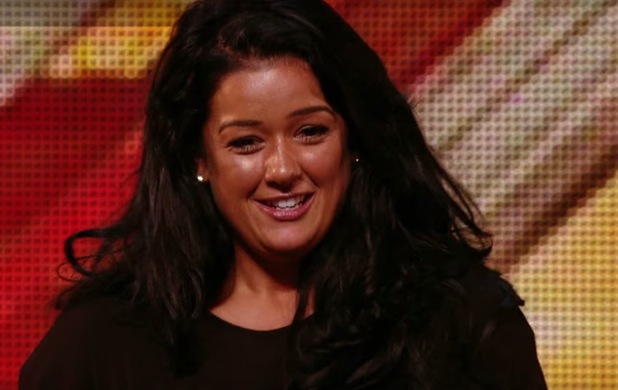 Anyone who saw Lauren's amazing audition was surely holding their breath as she tried to overcome her nerves, especially after judge Simon Cowell refused to let her belt out a Whitney Houston tune.
"I went in with no expectations." she explained. "Simon changed my song on the spot, I was going to do 'I Wanna Dance With Somebody'. I started off wrong and thought, 'That's it, I've messed this up,' but it was a blessing in disguise, really, because I went and smashed it!"
The judges gave Lauren four massive thumbs up, with Simon actually gushing, saying: "I didn't just like that, I loved it! Seriously, I thought that was absolutely bl***y fantastic. Do you know what I really like about you? You have no idea how good you are."
Now that's some serious praise.
Behind the smiles and excitement, however, is tragedy, as dental receptionist Lauren told us how difficult it had been coming to terms with the loss of her father as a child.
"I have been through quite a few difficult experiences. My dad passed away when I was 11. And he never knew I could sing, so I hope he's heard me now and that he's proud of me. He was only 38, it was really sudden. He literally dropped down dead, out of nowhere. It was something to do with his heart."
Lauren said she is channelling her heartache into her singing, telling us: "I'm just trying to use all the negatives as a positive now to turn everything around and do what I'm doing."
She also revealed that despite lying to her boss to get the day off and audition, she's been fully forgiven. "He obviously knows now." she said, "He laughed about it and said, 'This is just typical of you Lauren!'
"He knows I love singing. I'm always getting in trouble at work for being late and singing! He's actually been really supportive, he was like 'Go on girl.'"
But despite being a big supporter, Lauren's boss probably won't receive an invite if she makes it to the live shows, in fact, no-one will! Lauren explained: "I don't want anyone to come! It would put me off. I don't want to feel any extra pressure, I just want to get it done."
And if she gets through to the judges' houses there could be some serious drama! "I think they'll be calling me an ambulance," laughed Lauren, "I'll be having a heart attack! I think someone needs to be trained in CPR."
We can't wait to watch the rest of Lauren's
X Factor
journey, and really hope Simon gives her a chance to unleash Whitney Houston on us!
For exclusive competitions and amazing prizes visit Reveal's Facebook page NOW!