Janice Dickinson has received a formal warning from Celebrity Big Brother producers after she appeared to spit towards housemate Austin Armacost.
According to reports, we'll see the scene tonight, which started when Janice and Austin became embroiled in a row, and finished with Janice storming off and appearing to make the spitting gesture.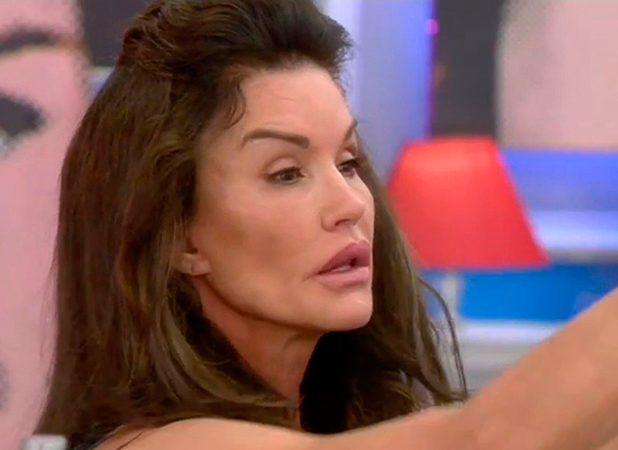 She received a warning from bosses but insisted she hadn't spat at Austin, she had only mimed doing it.
"In the garden the fight was escalated," she said, according to
The Mirror
. "He started to follow me. I did not spit at him. I made the motion that I spat on him."
The row started because Janice wanted to have a bath but found out housemates including Austin, Farrah Abraham, Jenna Jameson and James Hill had used all the hot water. She was apparently further annoyed when she found out Gail Porter wanted to clean the bath.
CBB airs nightly on Channel 5