Ricky Rayment has lashed out at "lies" claiming his fiancée Marnie Simpson cheated on him.
The former
TOWIE
star took to Twitter to dismiss unconfirmed speculation that Marnie had been playing away, replying to one fellow user: "No she didn't. It's lies."
He added: "All stories... are false. Until you get a quote from me personally, don't believe what you read. Unless the story comes from my mouth then don't believe a word."
Ricky and Marnie's relationship was in the headlines over Bank Holiday weekend because of
allegations they had split and their engagement is over.
The rumours began after fans noticed they hadn't tweeted each other since early August and hadn't been pictured together in a while. There is no longer any reference to each other on their Twitter bios, and both are using images of themselves as a profile picture, rather than a couples image.
Ricky and Marnie haven't addressed the speculation, although
Marnie hinted something was wrong by tweeting
yesterday: "I couldn't of ever imagined what this day would bring. My heart is broken."
She did not elaborate on what she meant, leading many fans to assume she was talking about the break down of her relationship.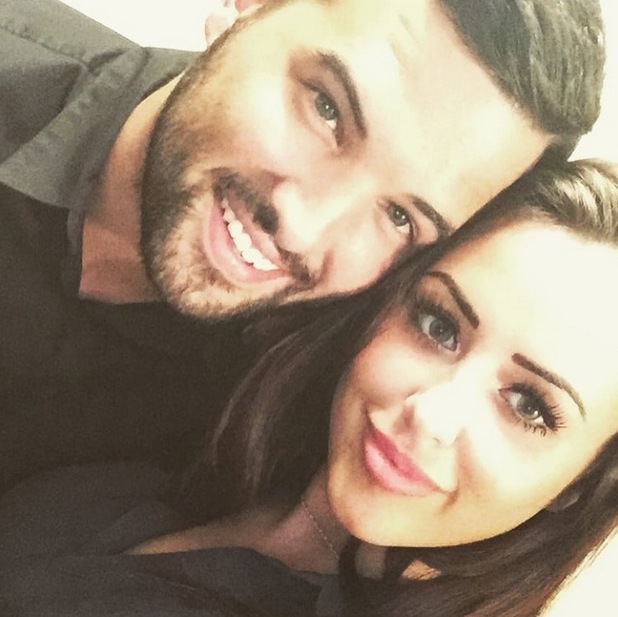 Ricky, meanwhile, has not said anything other than to deny Marnie cheated on him and warn fans not to believe everything they read.
In mid-August,
Geordie Shore
's
Marnie had denied claims the couple had split,
after she was pictured without her engagement ring. At the time, she said the ring was at home.
She also hinted that she'd quit
Geordie Shore
for Ricky, in a message that has now been deleted, saying: "Picking between my future was extremely easy, Ricky would always come first. It was hard to say goodbye, but if I hadn't I would have lost Ricky, which I wouldn't have let happen.
"Staying in Geordie Shore wasn't possible any more. Given a choice on the day of my engagement to say no and continue with Geordie Shore, or say yes and leave it for good, I chose to get engaged to Ricky and say goodbye to the show - a decision I am extremely happy with."
Ricky proposed to Marnie during filming of the Geordie Shore new series finale
in Greece, getting down on one knee in front of the cameras.
At the time, Marnie said: "At first I was annoyed that it was being done on camera and MTV were getting to film the most special moment of my life. I would have preferred them not to be there. But I realise I am a reality star and I've done everything else on camera so why not this?"
Ten reasons we want to be on TOWIE!