Tila Tequila has been removed from the Celebrity Big Brother house.
After just 24 hours in the Big Brother compound, the US reality star was taken out of the house by producers on Friday (28 August), after comments she made about Hilter two years ago were flagged to bosses.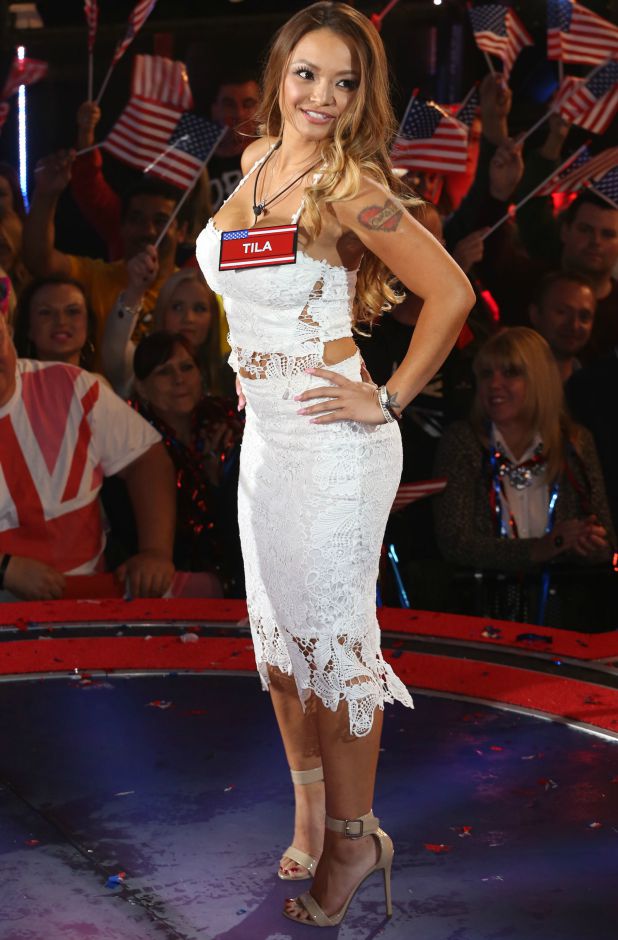 A statement from Channel 5 said: "Unfortunately, Channel 5 and Endemol did not know about the views and attitudes Tila had expressed in social media postings prior to her involvement in Celebrity Big Brother.
"When they were brought to our attention, she was called to the Diary Room for a discussion with producers and was subsequently removed from the house. The views Tila had expressed, and permitted to remain uncorrected, are totally unacceptable and, accordingly, her continued involvement in the programme was untenable."
Tila infamously posted a blog in 2013 in which she expressed sympathy with Hitler and said he was a "good man". There was also a photograph of her posing in a swastika and SS cap. She insisted at the time she wasn't anti-Semitic but wrote in the blog that she felt Hitler was a good man who had done what he thought was right for his country.
She later said (via
New York Daily News
): "I never said I hated anyone, but just because I feel sympathy, compassion, and forgiveness for others such as Hitler means I am now a monster? All for trying to open your eyes to the truth that Hitler was NOT as bad as he was painted out to be?"
Earlier today, Jonathan Sacerdoti, director of communications for the Campaign Against Antisemitism, said: "The British public has little time for attention-seeking Nazi sympathisers like Tila Tequila. Channel 5 and Endemol Shine UK ought to be ashamed of themselves for promoting such a deeply offensive person on prime time television.''
He added to
The Independent
: "Her repulsive writings make her a totally unacceptable participant for this programme. Channel 5 ought to remove her immediately from the programme and apologise fully for their enormous error of judgment. She should then be given the exact amount of public attention as she deserves: none. It is hard to understand how Channel 5 missed this information. Her comments have been covered very well by gossip websites in the past."
Channel 5 and Endemol responded at the time by saying: "Channel 5 and Endemol said: "These comments did not come to the attention of either Channel 5 or Endemol prior to this housemate's entry into the Big Brother house. We are currently investigating these comments."
Tila had been on Team USA in this year's UK versus USA-themed house. It is unclear whether another American housemate will be drafted in to replace her.
Real name Thien Nguyen, the 33-year-old was born in Singapore but raised in Texas. She started her career as a model, posing for Playboy, and became a well known voice on MySpace. She has suggested she was the original social media star long before Kim Kardashian.
An MTV dating show followed in 2008 called
A Shot at Love with Tila Tequila
, in which men and women competed to win her affections. She has also released a book and several songs.
Last year, Tila gave birth to a daughter, Isabella.