Reese Witherspoon on love, life and her latest DVD release The Good Lie
As a general rule, if Reese is in the film - it's going to be a good one! We fell in love with her as Elle Woods in the box-office hit
Legally Blonde
and were wowed with her portrayal of June Carter Cash in
Walk the Line
, which earned her an Academy Award, Golden Globe and BAFTA.
To celebrate the release of
The Good Lie
on DVD, which sees Reese play Carrie Davis, a woman who helps four Sudanese refugees resettle in the US, the actress let us in on her life, giving her opinions on everything from love advice to the gym (avoid it when possible!)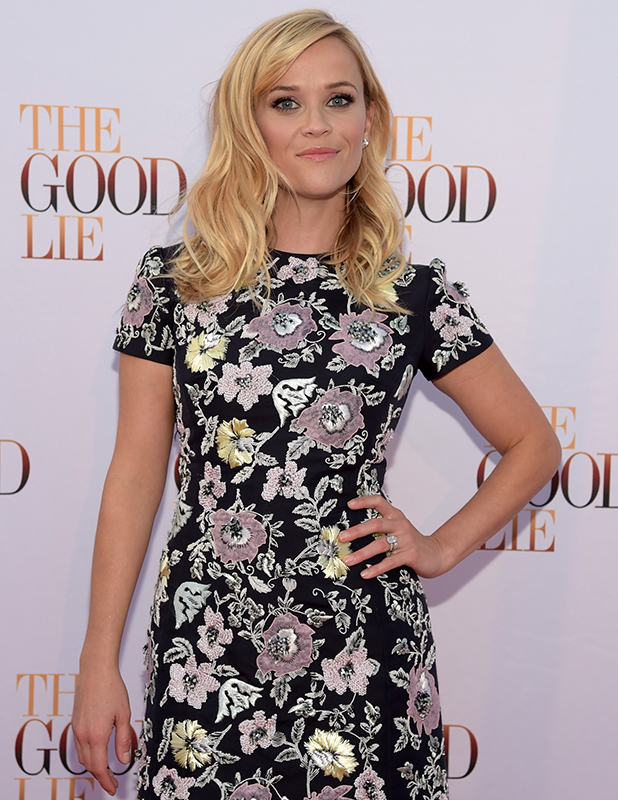 "The film is incredible. I read the script and I just knew." said Reese "It was just one of those things, I couldn't not do it."
"I think for a few years, I was a little bit lost as an artist, not being able to find what I wanted to do. Not making choices I was ultimately very happy with. What kind of started this whole string of things I was doing, personally, was just getting back to wanting to playing interesting, dynamic female characters."
Having three children, how do you juggle everything?
"You should have seen my hotel room this morning. It's a disaster; chaos! Pancakes and milk and fruit and teenagers - it was madness."
What inspires you about acting? Do you read inspirational kinds of things?
"Oh, yeah. I'm definitely one of those people that has Post-its everywhere, like, the six evils in the world and how to avoid them, I really do. Desire, greed, envy. I try to tell myself all those things to avoid. The positive affirmations, I have to say that judge not less ye be judged is a pretty good one that's sort of guided me through life."
What about love advice? If you could give yourself advice about love, what would it be?
"Well, I had a girlfriend who said something really smart to me the other day. She was telling me a story about how she always used to go to the same coffee shop and she was really into the guy making the coffee. He was this cool guy in a band and she always wanted to go out with him, but she never noticed that the guy giving her the coffee everyday was like totally in love with her.
"So she said, 'I think it's important not to follow the guy that you're chasing. Look at the guy who's chasing you.' I think that takes time and life experience to sort of notice because boy is it fun chasing boys, especially when you're young. But when you're older, it's a whole other thing."
We heard you're not a person who goes to the gym regularly?
"I'll be totally honest with you. If I never had to see the inside of a gym again I would be a very happy person! There are people who love it, it's just their thing. I can do it, and I do it for my job because I'm really lucky to get this job or have a job, but it's not my first choice of morning activities."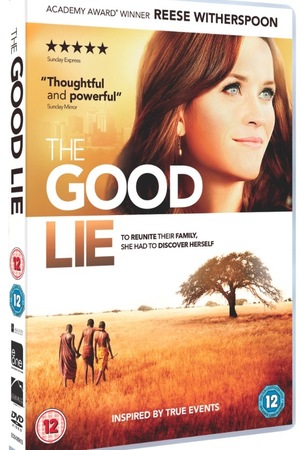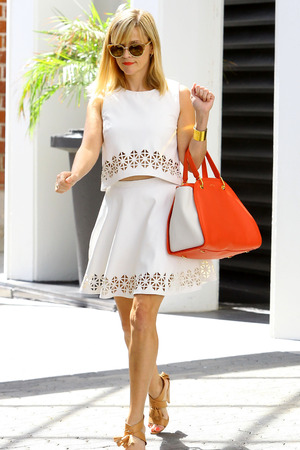 Tell us about the movie...
"I read Margaret Nagle's script, and I was just so moved. And I enjoy that idea that... I remember when I met the director, the first thing he said to me was, "This movie isn't about you. And I just want to be really clear about that." And I've never had a director say that to me before. But it made me happy, because I didn't want to make a movie where it was just a white girl, an American girl, coming to save African people.
"My character [Carrie Davis] is just as emotionally distraught. She's just as without family as they are. And I thought that was such a beautiful opportunity to talk about family is where you find it."
How did you arrive at Carrie's look? Was it written on the page, or did you have any input on that?
"[A producer] called me and told me she wanted me to be a brunette, and I was like, "All right." I've done that before. And we did it. I'd just had a baby, that's the reason why I didn't know if I wanted to make the movie. I was still nursing and taking care of him.
"I read the script and I was like, "Oh my gosh! I have to do this. How am I going to do this?" You know how your brain gets confused, right after you have a baby? I was really confused. We just kind of worked with the hair and make-up people. It's always nice to sort of depart from yourself. I was sort of covering all my post-baby weight, too."
THE GOOD LIE IS AVAILABLE ON DVD FROM 31ST AUGUST 2015, COURTESY OF ENTERTAINMENT ONEFor exclusive competitions and amazing prizes visit Reveal's Facebook page NOW!