Kim Kardashian West has admitted she's more selective about her career now she's married to Kanye West.
In a new interview with C Magazine, the pregnant reality star revealed that Kanye's influence made her carefully consider every offer she received these days.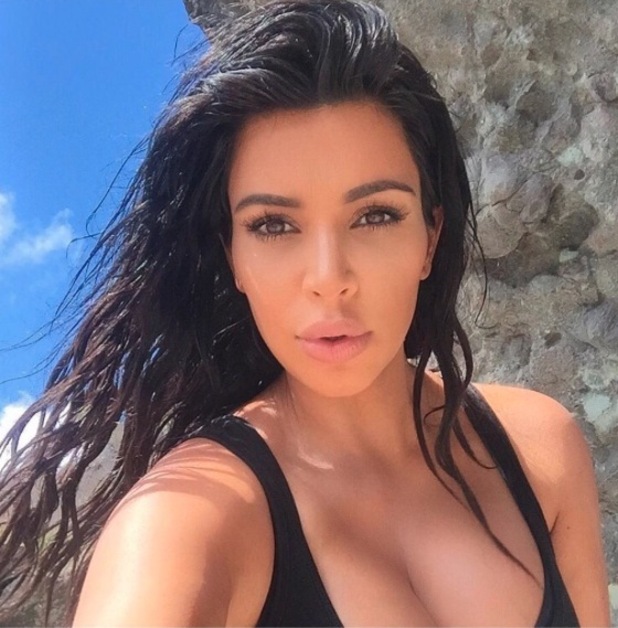 "I used to do anything and everything. When a brand would come to me and it sounded like a good deal, I would do it," she said.
"But I see how my husband [Kanye West] doesn't do anything unless he is in control and believes in it—I was doing anything just to do it, and I had to take a step back."
So, how would Kim, 34, describe herself? "I would say "entrepreneur" if I had to say one word," she told the magazine. "When I'm travelling and they ask what my occupation is I never know what to say, I always switch it. Sometimes I'll say perfumer, sometimes author. Sometimes I'll just say [retail] sales."
Kim's certainly got a pretty varied career!
She found fame as Paris Hilton's best friend and a fashion stylist, before that sex tape was leaked in 2003 with her then-boyfriend Ray J. Next came the E! reality show
Keeping Up With The Kardashians
, which pretty much turned her into a global superstar.
Since then, she's had a string of other E! shows, released fashion lines, cosmetics, hair products, perfumes, a multi-million dollar app game and even a book of selfies! Her latest project is a website filled with make-up and hair tutorials. We can't wait to see it! And try to perfect those chiselled cheekbones ourselves!
All you need to know about
Kim Kardashian
: