Celebrity Big Brother's Tila Tequila is making housemate James Hill nervous!
While changing clothes in the bedroom last night, reality star Tila joked: "You Brit boys could never handle me!"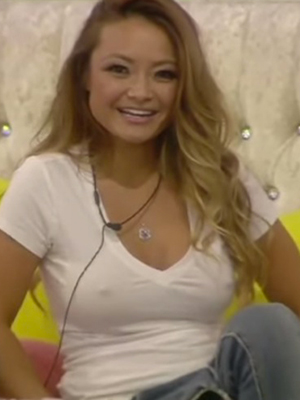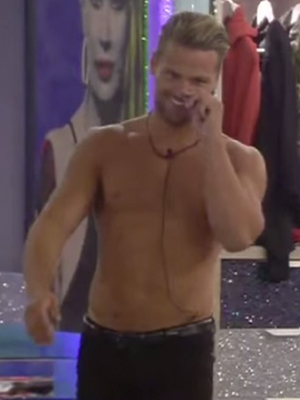 As she said this, she was changing into a pair of jeans, with sexy underwear on display.
James laughed: "I wouldn't know where to start, to be honest with you! I don't do nervous but you make me nervous. I'm a shy innocent boy. You are making me smile! You're funny.
Ahead of the launch show last night, former
Apprentice
candidate
James had said he was open to finding romance in the house.
"I've been called a bit of a womaniser but I am a young guy. I'm single like I was on The Apprentice and after four weeks of being in the house, our instinct and testosterone takes over sometimes doesn't it? But it's what we do, we are here to breed in life and if you like someone there are times and places to do it.
"I'm not suggesting I am going in to look for a girl, but who knows what is going to happen. I'm not saying I am going to start having these naughty sessions on TV but who knows?"
Tila, however, has a boyfriend so said naughtiness was off limits
for her.
"I am very sexual but I also do love challenges and that would be a great challenge for me," she said. "I have gone a year without sex and it drove me crazy but after you reach a certain level I become even more dangerous because I am exerting my mind power and the sexual energy becomes something else that is very intense."
CBB airs nightly on Channel 5