Geordie Shore stars Nathan Henry and Chloe Etherington are set to take to the pitch for Soccer Six next weekend, and while she can't wait to put on her football boots, he couldn't think of anything worse...
Yup, he might be attending Soccer Six's charity football tournament but Nathan is hoping he won't actually have to show off his ball skills. Instead he'll be seeking out this year's eye candy (aka Jake Quickenden) while his co-star Chloe puts her competitive nature to good use.
Ahead of the pair's Soccer Six debut,
Reveal
caught up with Chloe and Nathan to get the low down on their footballing skills. We found out exactly which of their
Geordie Shore
co-stars they would pick to join their team, why Nathan is dreading seeing a football and just how much Chloe fancies former
TOWIE
star Tom Pearce...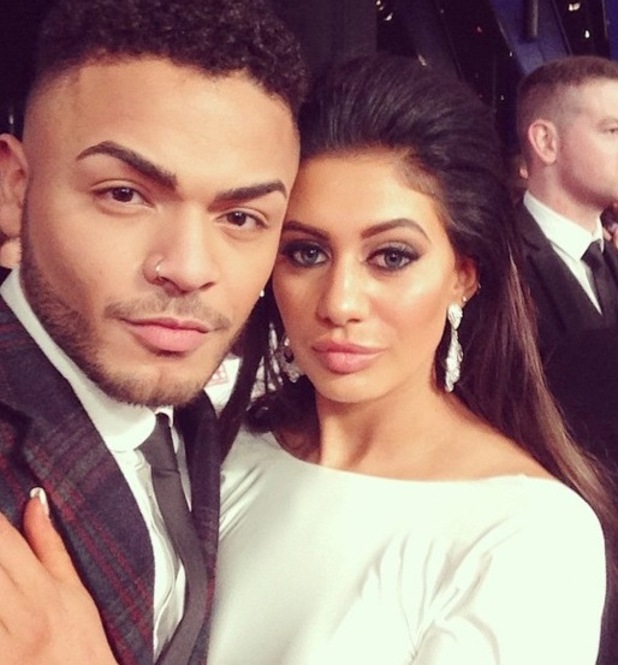 Hi guys, so Soccer Six sounds like it's going to be a LOT of fun. Are you looking forward to it?
N: I can't wait! Before Geordie Shore I always loved hearing about things like this, so I thought it would be quite funny to go along and see what it's all about. Especially as there's going to be loads of celebrities... I know Jake Quickenden is going. God he is gorgeous, isn't he?
C: I'm up for anything to do with charity and I'm an athlete, I'm a figure skater and ever since I've been in school I've always done football and netball… so it will be good to play and meet people. I can't wait. I'm going to bring my mum along, she's my lucky charm!
So are you both playing football, then?
C: Yeah, I used to be captain in high school for the football team. I'm obviously going to win because I am an athlete. I'm really competitive, you wouldn't think it, but I actually am.
N: I don't think I'm going to play football... I'm horrific. Chloe's been going on saying she wants to do it and the fact that she's playing, it does make me want to do it. I might wait until the day and then see what happens. If I get asked to sub I might go on, it would be funny, but it just brings back horrific memories from PE at school, I would make up any excuse to get out of it. And I'm scared that if I do play, my competitive side will start to come out and I don't know any of the rules of football! All I know is there is something called offside and you kick at a goal…
You have to play that's all part of the fun, no?
C: He's just scared he's going to lose!
N: If I don't play, I'll be a cheerleader on the side!
So Chloe who ideally would you like on your team, then?
C: Obviously David Beckham! Someone fit. I fancy Tom Pearce. He's so, so fit, isn't he?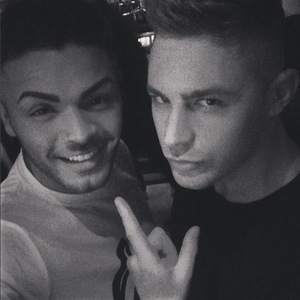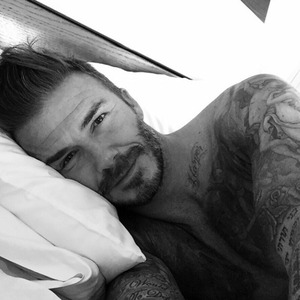 And what about your Geordie Shore co-stars, would you pick any of them?
C: Aaron would be good at playing football. Aaron and Scott would take it seriously.
N: I would say Aaron and Kyle. Only because Kyle is massive so he can knock people out of the way and stop them from tackling me. And Aaron because out of everyone, he's probably the only one that would pass me the ball. I know Gary and Scott wouldn't because they're really competitive, I wouldn't stand a chance.
Gary's played for Soccer Six before, have you asked him for any tips?
C: I didn't even know he had done it before! I'm going to have to ask him.
N: I don't know if he knows I'm going. I've kept it hush hush just in case I do actually have to play football because I know for a fact if they all find out they'll turn up, stand and shout on the sidelines and I'll be distracted and so embarrassed. Lately, I do this thing now when I get nervous and I start to sweat a lot. Once it starts, I can't stop, honestly it's horrible!
Err... Lovely! We think he'll be absolutely fine, don't you?
Chloe and Nathan join a whole slew of celebrities, including
EastEnders'
Jake Wood,
Big Brother
stars Cristian MCJ and Danny Wisker and
TOWIE's
very own Harry Derbridge, who will all be taking part in this year's Soccer Six event.
Fancy a chance to see them don their football kits and battle it out on the pitch?
Reveal
are giving away FOUR tickets each to 10 lucky readers! For more information
click here
.
You can buy tickets for Soccer Six 2015 by visiting the event's official website
www.soccersixfest.com
.
For exclusive competitions and amazing prizes visit Reveal's Facebook page NOW!