Celebrity Big Brother housemates Farrah Abraham and Natasha Hamilton have definitely got off to a rocky start.
On the first night in the house, things are tense between them, with Farrah accusing Natasha of being rude to her, and Natasha saying Farrah was a sore loser after Team USA lost the first task.
And it didn't stop there…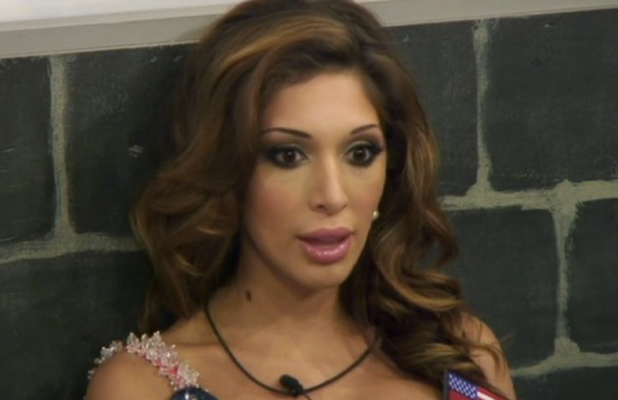 Farrah called Natasha "liar face" on last night's show. Oh dear.
While Farrah was banned from the party alongside Daniel Baldwin and Fatman Scoop, she spoke about Natasha - or "the red head" as she called her – and claimed Natasha had it in for her from the start.
"It's a shame when you walk in the door she is so immature and has to go, 'Oh I watched you.' Then goes to our American teammates and is so dramatic. The red head. I don't know her name because I don't watch her like she watches me.
"She said it disrespectfully, like she hates me being a mum because I'm on
Teen Mom
. Life is hard when you're a mum and a teen at the same time and I'm sorry you watched it go down and weren't pleased. She wasn't complimentary."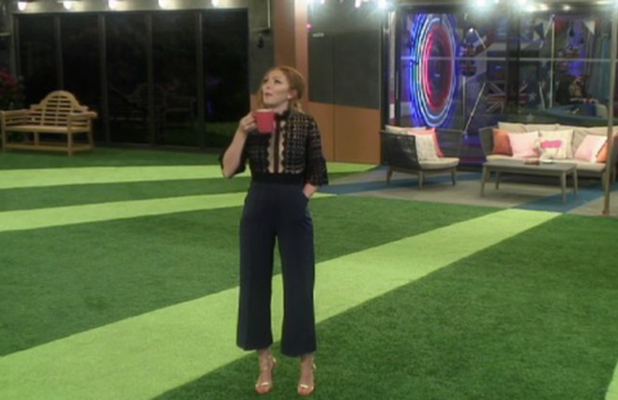 Later on, Natasha left the party to come see Farrah, Scoop and Daniel, where she told Farrah: "You're the one with the problem love, not me. No one likes a bitch, love..."
Farrah's response? "Don't act like a dumb one then! It must be a bad party if you're out here, sugar muffin."
"Seriously, you know what? You are actually showing your age and need to grow up," replied Natasha, prompting Farrah to reply: "You're right. I'm younger than you and thank God I'm more mature."
Then Scoop intervened to say he hadn't expected things to kick off for at least a day.
Natasha's answer? "It's always the bitch who kicks off... I came with peace and she's the one who is hating. I don't have time for that."
CBB airs nightly on Channel 5