Celebrity Big Brother's James Hill hasn't ruled out finding romance in the house…
The former
Apprentice
star and businessman entered the compound on Thursday evening (27 August) as part of this year's
Team UK versus Team UK theme.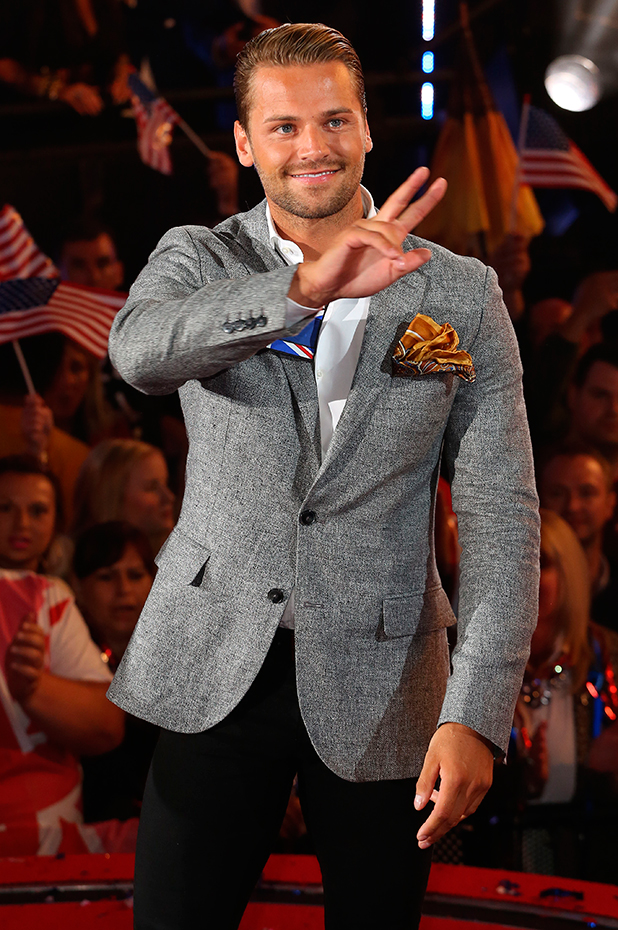 He said: "I've been called a bit of a womaniser but I am a young guy. I'm single like I was on The Apprentice and after four weeks of being in the house, our instinct and testosterone takes over sometimes doesn't it? But it's what we do, we are here to breed in life and if you like someone there are times and places to do it.
"I'm not suggesting I am going in to look for a girl, but who knows what is going to happen. I'm not saying I am going to start having these naughty sessions on TV but who knows?"
What if it's an American girl? Could she understand his accent? "Maybe, but they love English accents don't they? And I'm a bugger for trying to pretend I've got an American accent!"
James said he is proud to be British but also loves the American culture. "I am very patriotic and I do like the Royal family and they are very family orientated. That is what I like about our country.
"We do have a Royal family which is nice and they do have roots and stuff but I love America as well. I love Obama and his presence, his aura and his way about him. I like the yanks, their outgoing, anything is achievable attitude. But to live with that for four weeks, every day, could be irritating!
As for what he wants to get from his US counterparts, he said: "Britain and America are very close apparently aren't they? Is the word allies? I'd like to know how much they do know about us. But my point is what do I ask them because I don't know much myself!"
CBB airs nightly on Channel 5