After weeks of speculation, we finally have our confirmed lineup for the new series of Celebrity Big Brother, which has the theme UK versus USA!
WOOHOO! Let the fun commence!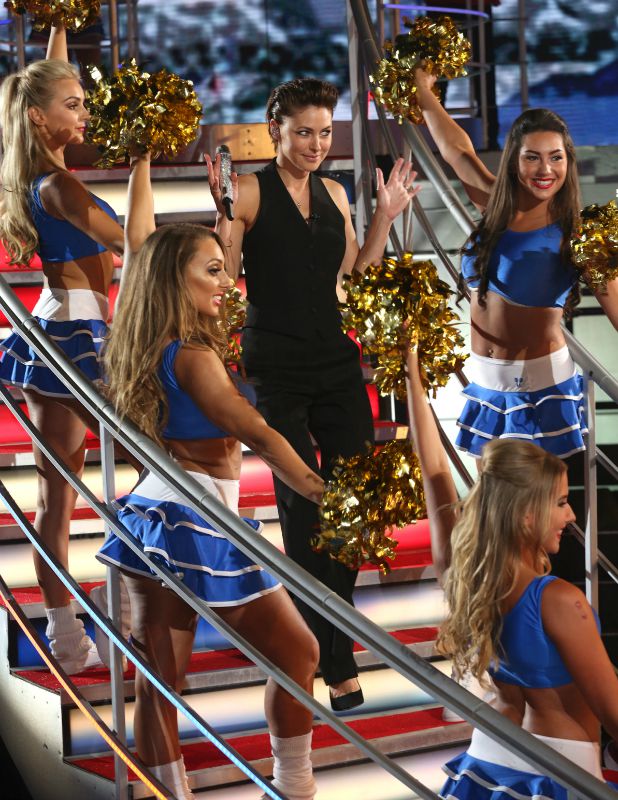 On Thursday night's (27 August) live show, we watched 12 very different celebrities from each side of the pond strut their stuff down the runway with host Emma Willis before entering the famous compound.
They were watched on by last year's winner Katie Price, Eamonn Holmes and Kimberly Wyatt.... which led to Emma pleading with her good friend Eamonn to please do the show one day. Yes, Eamonn, please!
Katie's advice to this year's contestants? "I think you have to be yourself because you will never beat the game!"
So... who do we have?
Team UK: Sherrie Hewson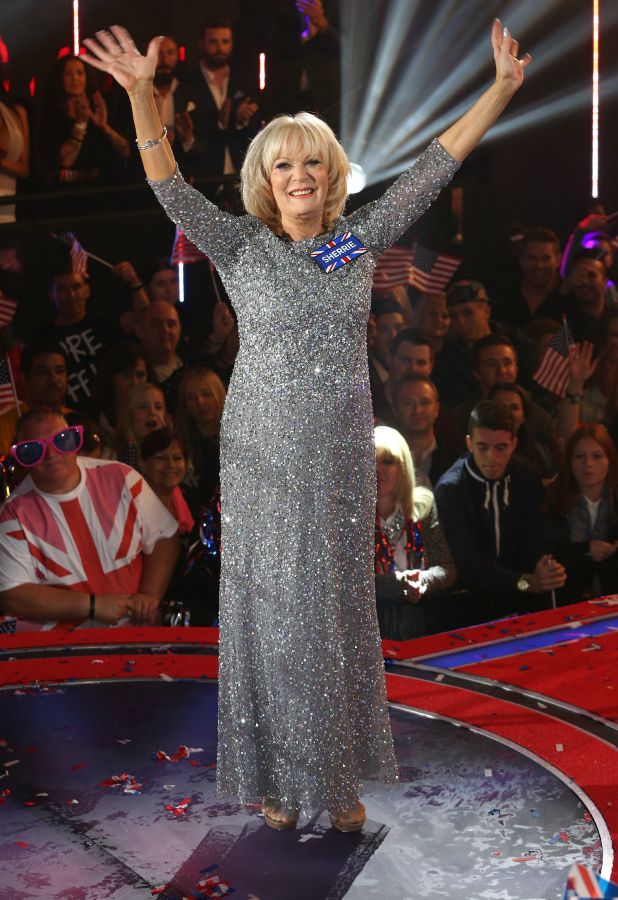 The
Coronation Street
,
Emmerdale
,
Benidorm
and
Loose Women
star was first in! She reckons her role in the house will be nana. "There will be a lot of young people in there who think I'm 365." She's hoping for eye candy in the house, even just so she can look! She's got a competitive streak and KNOWS a British person will win Big Brother!
Verdict? Cheers!
Team USA: Fatman Scoop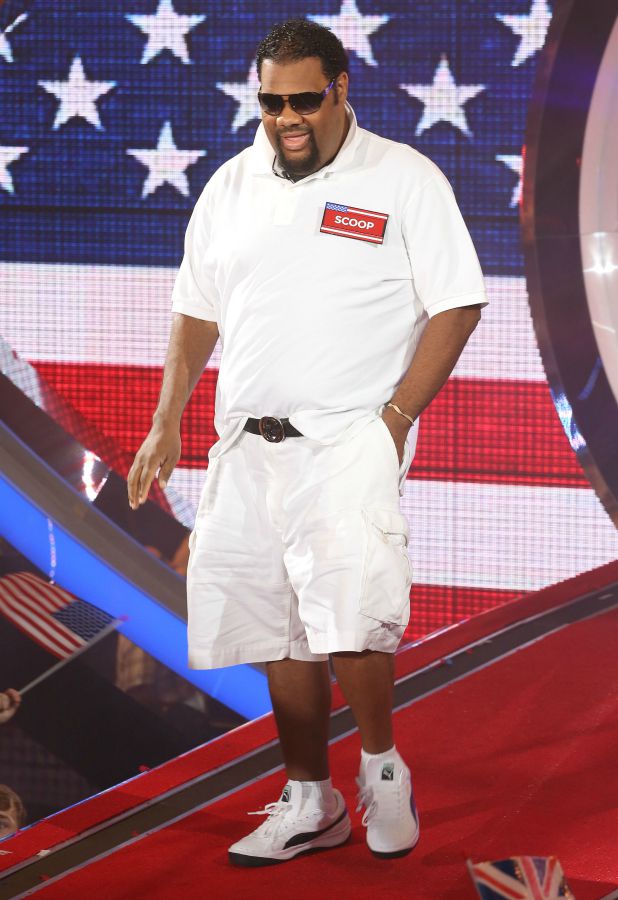 He's the American hip hop artist most well known for the song 'Be Faithful'. He has two Grammys amid other awards and calls himself the "undisputed voice of the club." He likes to talk, a lot! And, um, he warns the housemates he may clog the toilet because he's a man who likes to eat a lot. He reckons he will struggle not reading the news and not knowing what time it is.
Verdict? Mixed response. We heard quite a few boos. But once he started chatting with Emma, complimenting her hair and bantering with the audience, it was laughs and cheers all around. Also, in the house, he recognise Sherrie! "You're from Loose Women, right! I love that damn dress!"
Team UK: Natasha Hamilton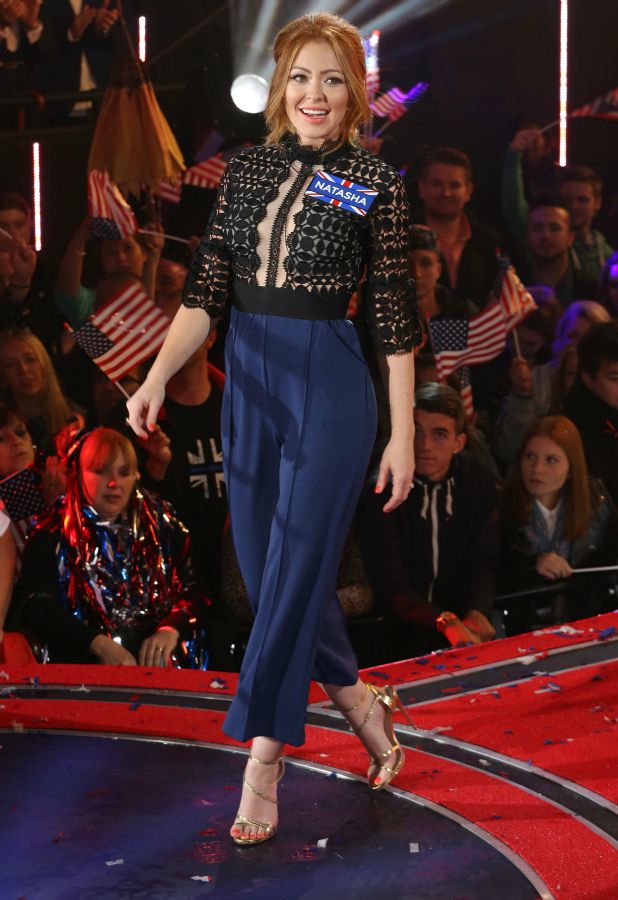 One third of Atomic Kitten, she was at one point part of the biggest selling girlband in the world. She lives with boyfriend Ritchie Neville, the father of her youngest child Ella. She also has three sons. Natasha reckons she may be a pain in the ass to live with and is a bit of control freak. "It's my way or the highway!" Oh, and she has a fear of mushrooms.
Verdict? Massive cheers!
Team USA: Austin Armacost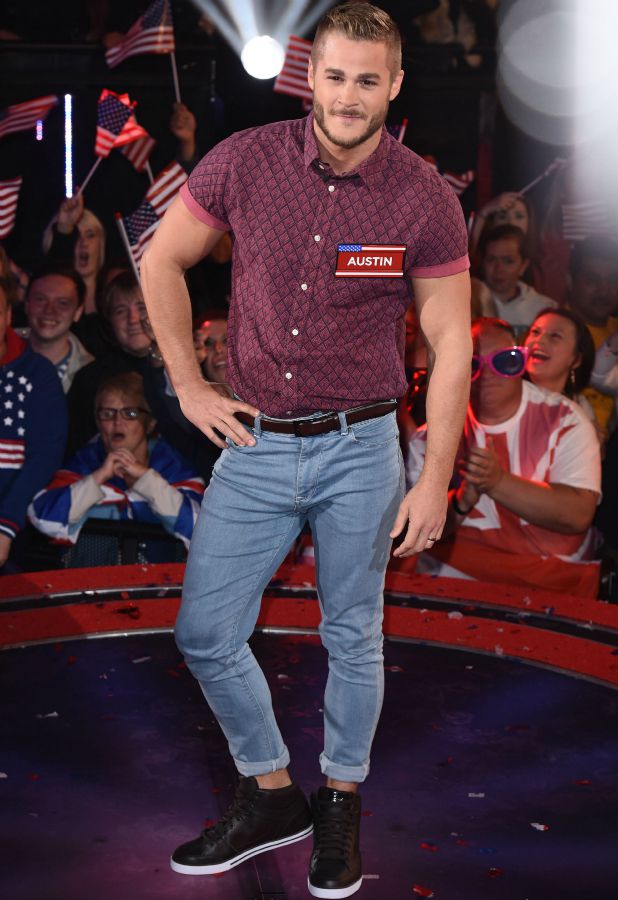 He's the ex-boyfriend of fashion designer Marc Jacobs and used to dine with the Beckhams and party with Lindsay Lohan until it ended abruptly. "Thanks Mark!" he says. He starred in his own reality show
The A-List: New York
, about gay and bisexual men in the city. He likes to masturbate in his spare time. "Can I have a w**k in the house?" he asks. Oh, and he hates customer service in the UK but loves everything else about us.
Verdict? Lots and lots of boos. Not that he seemed to mind! Plus he said we would all see he is pro-British soon enough.
Team UK: Gail Porter
She went from children's TV presenter to model who had her naked bum projected onto the Houses of Parliament! She's open about her battle with alopecia, joking: "The best thing is I have no body hair. Who is laughing now?" She has a tendency to laugh in nervous situations and is fiercely proud of being Scottish. She has OCD and has got upset at how messy the CBB bedroom is when she has watched the show in the past.
Verdict? Cheers! And once in the house, Gail and Natasha got talking about how their kids are turning 13 next week. So much bonding!
Team UK: Chris Ellison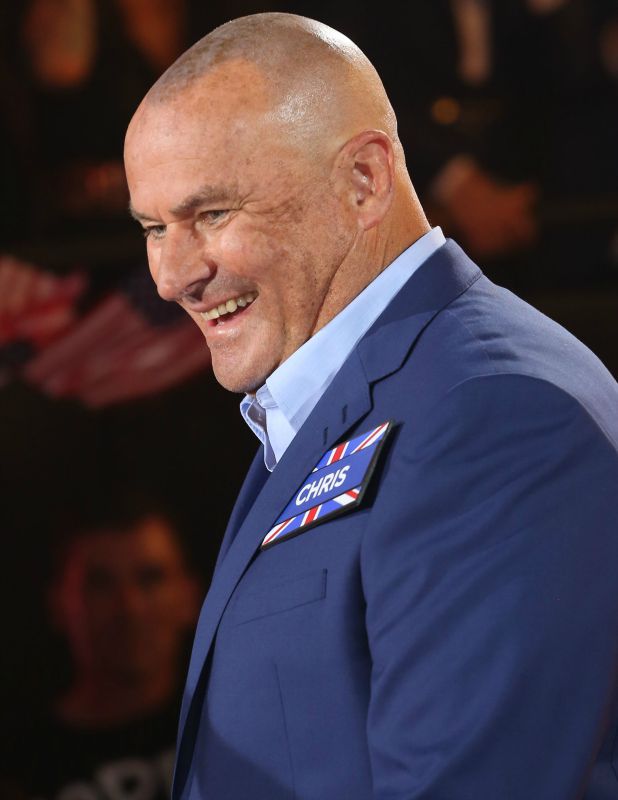 He's best known for playing DCI Frank Burnside in
The Bill
but this is different: there is no script! "I have to make up my own script and God knows what that will be!" Is he proud to be British? Well, he says not really. He was just born here. His nightmare housemate is a "prattling American woman who doesn't know Paris is in France."
Verdict? Cheers! And he was thrilled to see his ex-TV wife Sherrie inside!
Team USA: Jenna Jameson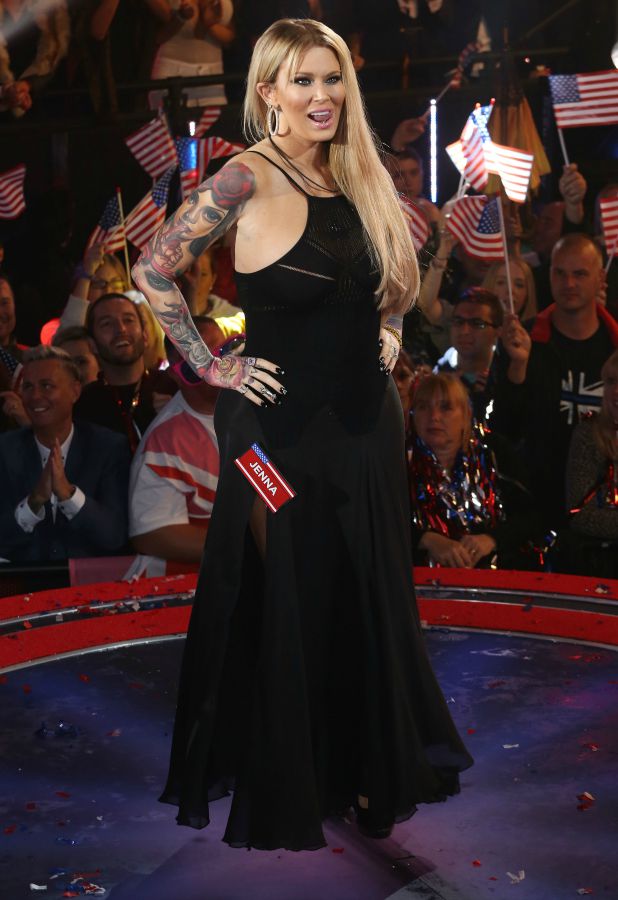 She's most known for being an adult movie star or, as she says, the world's most famous porn star! But that's in the past now. "There is no more porn coming out of moi." She says she is a little bit crazy, a lot smart and incredibly angry. "If you try to get up next to me I will crush your soul." She reckons she will win. As she always does. Fighting words!
Verdict? Boos. And a chant of 'Who are you?' Which prompted Emma to say most men in the world and a lot of women know who Jenna Jameson is! Inside the house, Jenna was thrilled to meet Austin. "I love you!" He seemed surprise. "You know who I am?"
Team UK: Stevi Ritchie and Chloe-Jasmine Whichello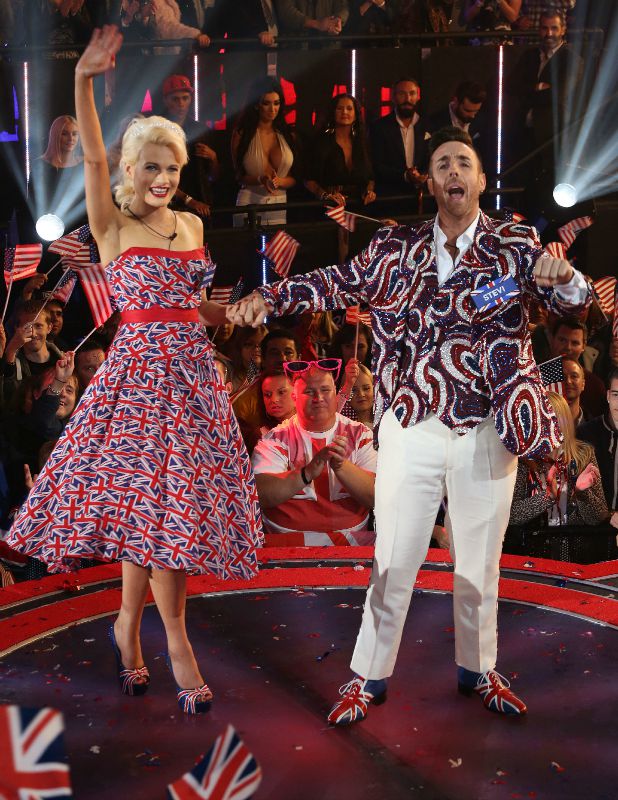 The only couple in this year's lineup: they appeared together on the last series of
X Factor
, fell in love, and became engaged last month. But Chloe jokes there might not be a wedding after the show! And Stevi says you never know somebody until you live with them. TMI alert: he says once she left a "stain in the toilet". Oh, Stevi, why?! Chloe doesn't look so impressed...
Verdict? Cheers! They seem thrilled!
Team USA: Farrah Abraham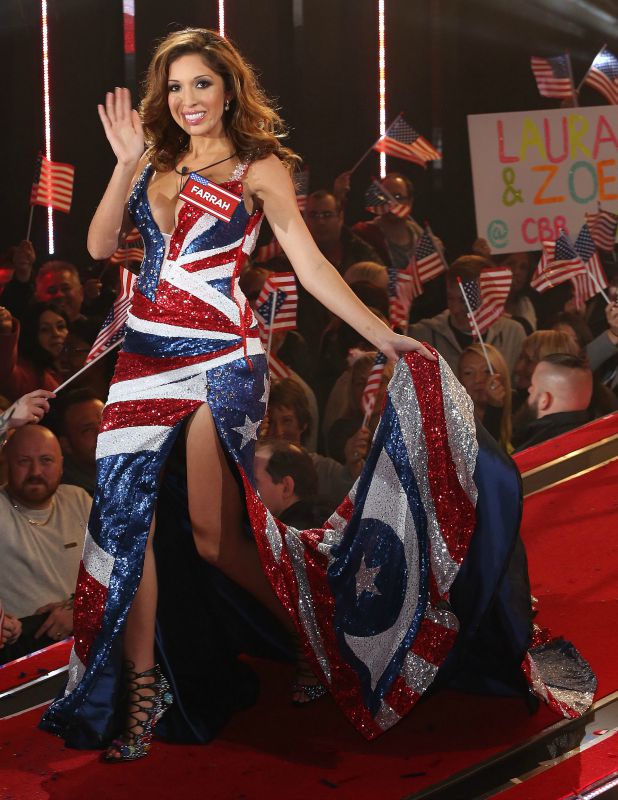 She found fame on MTV's
16 & Pregnant
and
Teen Mom
, following her pregnancy with daughter Sophia, now six. She went on to release a best-selling sex tape and calls herself an entrepreuner. She's had a string of plastic surgeries, most recently lip implants which went wrong when she suffered an allergic reaction to anaesthetic. Farrah swears that she always wins and gets what she wants. "I get what I want and until I do, then everybody else will be unhappy."
Verdict? Boos. And surprisingly quiet when talking to Emma. Talk about one-word answers! Thankfully, when she got in the house she suddenly turned into a chatterbox!
Team UK: James Hill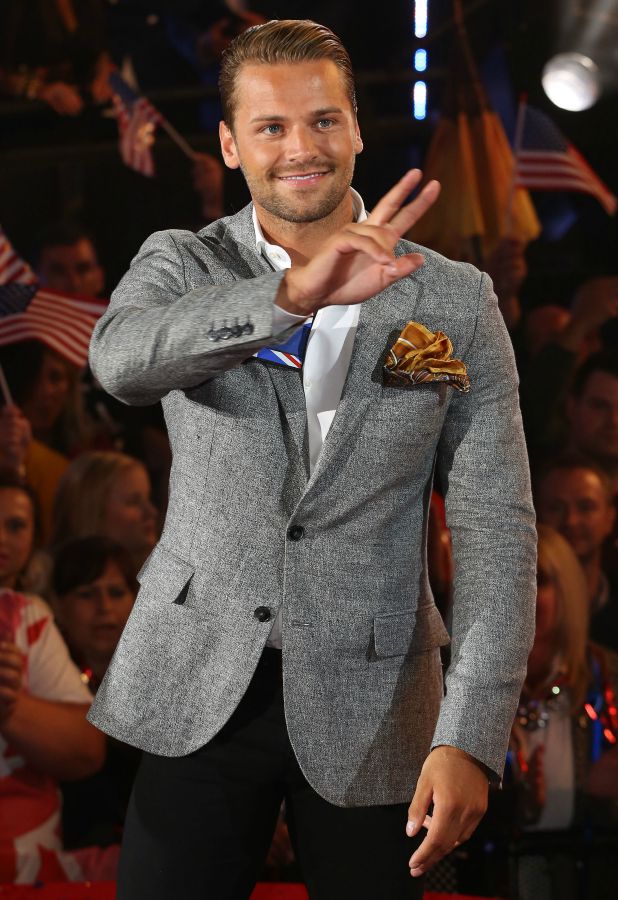 He's the businessman who appeared on
The Apprentice
last series. Remember? The one who sang on the bus? He thinks people underestimate him and his intelligence. He says he's confident, cute and on the ball. "Am I a ladies' man? I dunno. Yes, probably... Would I have sex in the house? You say no. Sometimes things happen that are unexpected!" He also uses a hairdryer all over his body. Even on his clothes.
Verdict? Cheers!
Team USA: Tila Tequila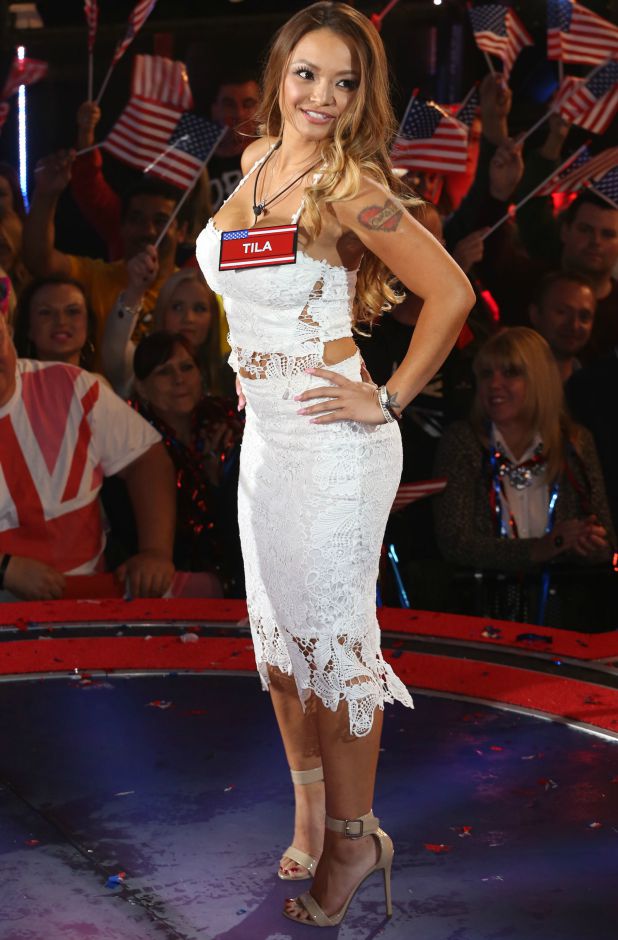 She's a Texas-born reality star and musician with an MTV show called
A Shot of Love with Tila Tequila
. She says she is the Queen of the Internet and without her there would be no Instagram or selfies. Apparently she has five different personalities. The worst is Jane. "She is trouble. I am scared of her." When she's angry, she releases her energy through sex. She has a boyfriend so she's hoping there is nobody cute in the house. Oh, and she would definitely bed Prince Harry.
Verdict? Cheers!
Team USA: Daniel Baldwin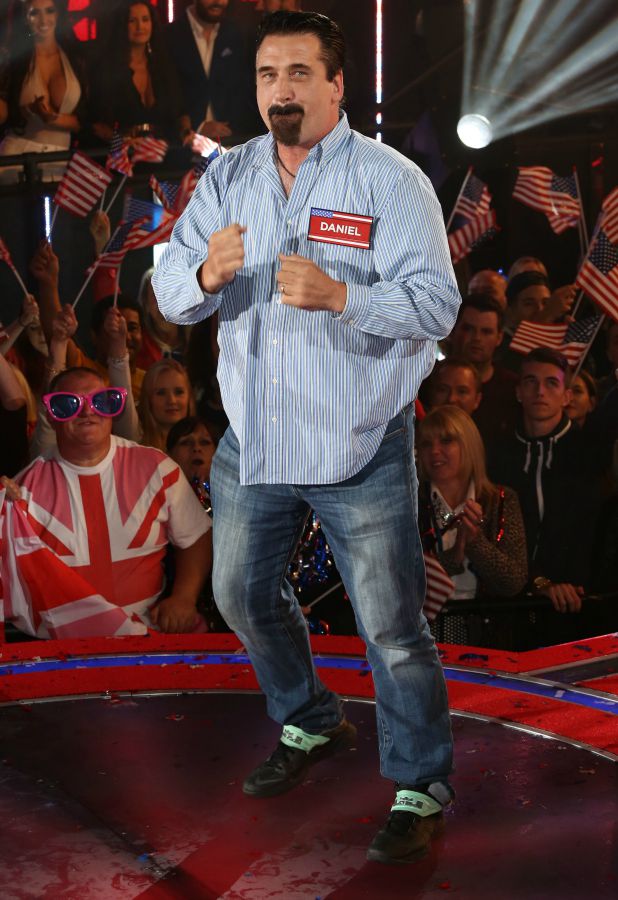 The final housemate to enter this year is a member of the famous Baldwin acting dynasty. His elder brother is Alec. His niece is model Hailey Baldwin. He's an actor, writer and director that has done 127 feature films in his career! He's not reluctant to talk about his past battles with drugs. "It was cocaine. I had too much free time. I was with the wrong people. But I don't blame anyone else." He was in and out of rehab nine times. He has strong opinions and he's very competitive. "It's kill or be killed." His brother Stephen was also a housemate in a past series.
Verdict? Cheers! Then a few boos when he started brandishing an American flag.
The celebrities (as we see!) are split between UK and USA and will compete for their teams in tasks throughout the series. Will it be friendly competition or cutthroat rivalry?! We can't wait to see!
CBB airs nightly on Channel 5