Jenna Jameson has joked she's worried about hot men in the Celebrity Big Brother house because she's got a boyfriend.
The former porn star entered the
CBB
compound last night, but beforehand she spoke about what she wanted in the house – and what she didn't!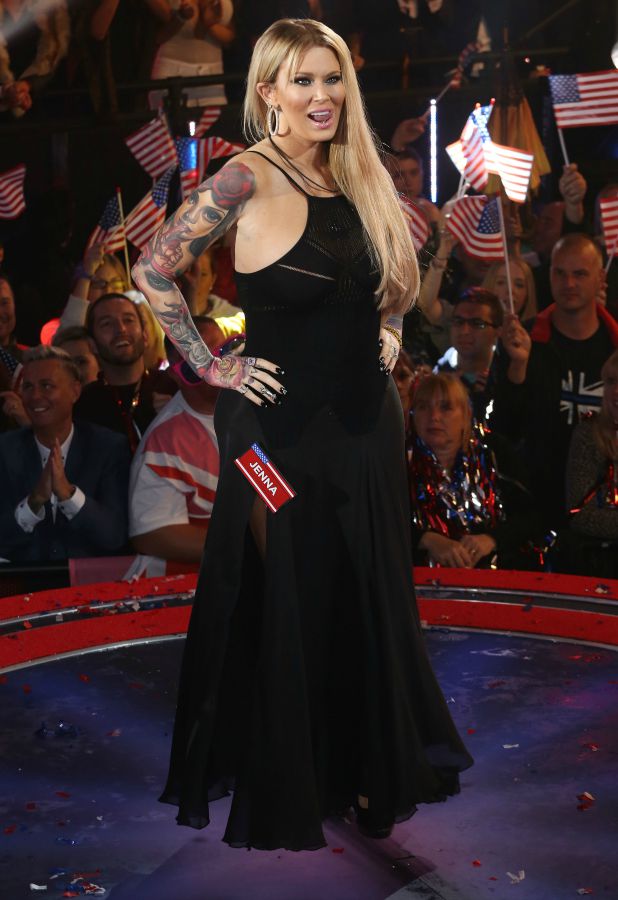 She joked: "The thing I am worried about is if a really hot man comes in. Hot and smart and funny and I can't keep my hands off him. I'm not single and that is why I am worried!
"[My type is] smart, funny and really clever. I like guys that can keep up with me intellectually. Otherwise I just run them over."
Jenna said that she loves the UK and British men, saying: "I think as an American we are obsessed with British men. They have style, they are sexy, we love the accent, simple as that. But I do like the idea of competing and winning. I am a monster!"
The star – dubbed the world's most famous adult movie actress – went on to say that most men – and women – are scared of her.
"I intimidate people. If anything people give me the cold shoulder because they are afraid of me. I don't get it because I am a sweet girl but they don't really know how to take me. Most men are really scared of me and girls are intimidated. I don't know if guys are scared because their girls might smack the heck out of them, I haven't figured it out yet."
CBB
airs nightly on Channel 5.