Celebrity Big Brother couple Stevi Ritchie and Chloe-Jasmine Whichello have said they will NOT have sex in the house.
The singers entered the compound earlier this evening to compete together in this year's UK versus USA-themed show.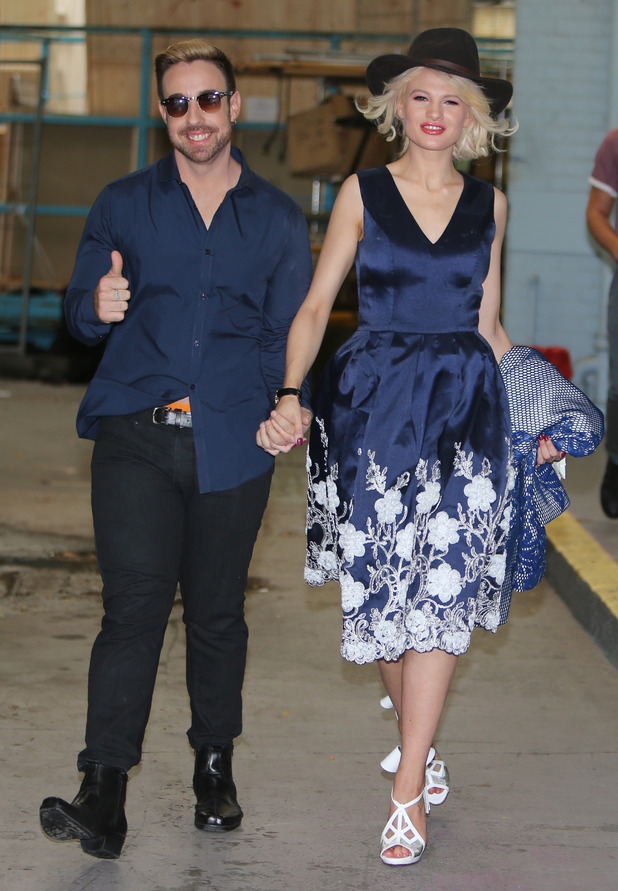 But although they are engaged and blissfully loved up, we won't see any naughty business while the cameras are on…
"I'm not going to bang, no way!" said Stevi.
Singer and model Chloe elaborated: "We are a really affectionate couple, always hugging and kissing, but we are aware that there are approx. 60 cameras in there and if you're not comfortable with your daughter, your dad, you gran or your mum seeing you bang on TV, don't do it! And if you are comfortable with that, you haven't been raised properly!"
As for what they'll do if other housemates get physical, they aren't too bothered…
Chloe said: "If they want to and they felt like they had to then we have got these nice orange ear plugs so we would just let them get on with it and we would not be inspired by their action."
And Stevi? "There is only one person I want to do it with and that is her. I might go for a 'hand shandy' but other than that I won't bother."
CBB airs nightly on Channel 5