Jessica Wright looked jaw-droppingly stunning as she donned a platinum blonde wig to promote new film The Transporter Refuelled.
The reality star swapped Essex for Hollywood as she channelled the movie's femme fatale Anna by slipping into a racy LBD and sporting a strikingly different hairdo.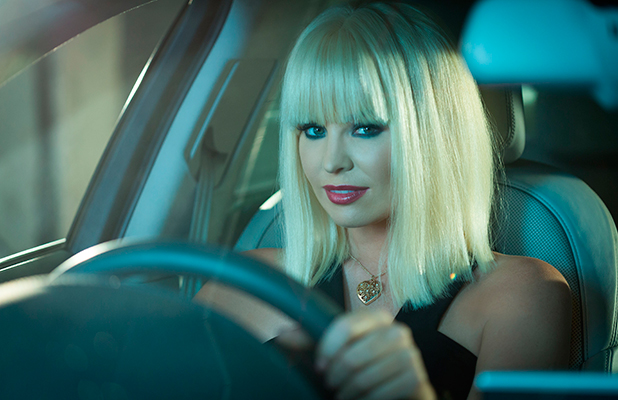 Wow!
Jess re-created scenes from the film in East London, getting behind the wheel of an AudiS8, just like Anna does in the film. And she got to see what it's like to film a high speed chase.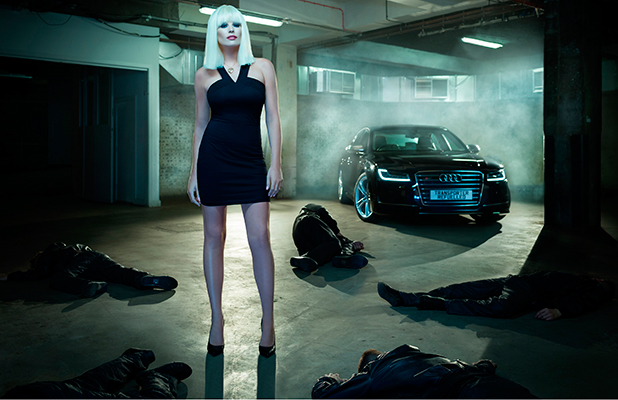 The Transporter
franchise starred Jason Statham as professional freelance courier driver Frank Martin. In the fourth movie,
The Transporter Refuelled
, out next week, his character in his younger years is played by Ed Skrein.
"There's a new Frank Martin played by the devilishly handsome Ed Skrein in
The Transporter Refuelled
film," said Jess. "And today there's a new Jess Wright! I've gone from brunette to blonde to take on the role of Frank's special package in the film. I love my new look - they say blondes have more fun, so who knows I might keep it like this!"
The Transporter Refuelled
is released in cinemas on 4 September.