We're not gonna lie: when we were asked if we wanted to experience a VIP weekend at Virgin Media's V Festival in Chelmsford this year we only had one reaction: WOOHOO! YES PLEASE! YES PLEASE!
So that's how we found ourselves heading off to Hylands Park in Essex on a very sunny Saturday morning to check out what life is like in the exclusive Virgin Media Louder Lounge VIP area frequented by the celeb guests. And as you'd expect, it was pretty AWESOME! Here are 13 very wonderful highlights from our weekend pretending to be famous!
1. Getting there is SO easy when you're a celeb!
We've been told there are two ways for VIPs to get to V. Well, three if you count helicoptering in. Sadly we couldn't quite stretch to that! Some stars were chauffeur driven in a Smart forfour car, while everyone else could catch a special shuttle bus from outside Chelmsford Station, which is what we did. It sure beats walking or joining the taxi queues. Oh, and we get a nice refreshing can of Coca Cola while we waited for the bus! Needed considering the temperature was already hitting sweltering point.
2. Pod Pads
No pitch-your-own tents for the celebs! They all stay in fancy yurts or cute wooden Pod Pads in a tranquil, secluded camp ground patrolled by security. Our pod was painted in whimsical bright colours and had a pink-effect light inside. It's pretty amazing, really. Comfy double bed, carpet, shelving, mirror, coat pegs and, best of all, a light bulb. No more fumbling around in the dark using your phone torch app! While we're totally happy with our pod, we can't help taking a peek at the
mega exclusive, mega fancy yurt created by Virgin Media that is just around the corner.
We got excited about coat pegs and a light bulb: this yurt has everything from a TV to PS4 to personal beer pump.
3. There is an ACTUAL on-site spa!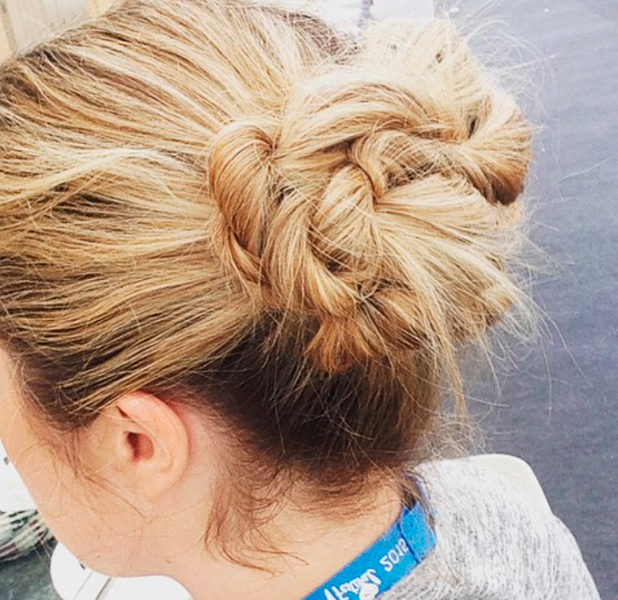 Celebs are certainly pampered! There is a free spa in Louder Lounge campsite consisting of a Babyliss hair bar, a Scunci hair bar and a joint area where Eyelure and Elegant Touch are dishing out false lashes and press on nails. Heaven! At the Babyliss bar, women could have their hair curled to perfection, while Scunci were using their InstaTwist tool, which we decided to try out. It's a favourite of One Direction stylist Lou Teasdale, so if it's good enough for her, it's good enough for us! Then it was off to Eyelure, where the lovely Ruth treated us to some pretty dramatic falsies (no 141 if you're interested!) And then she gave our brows a tidy up with the new Eyelure brow palette.
4. The bathrooms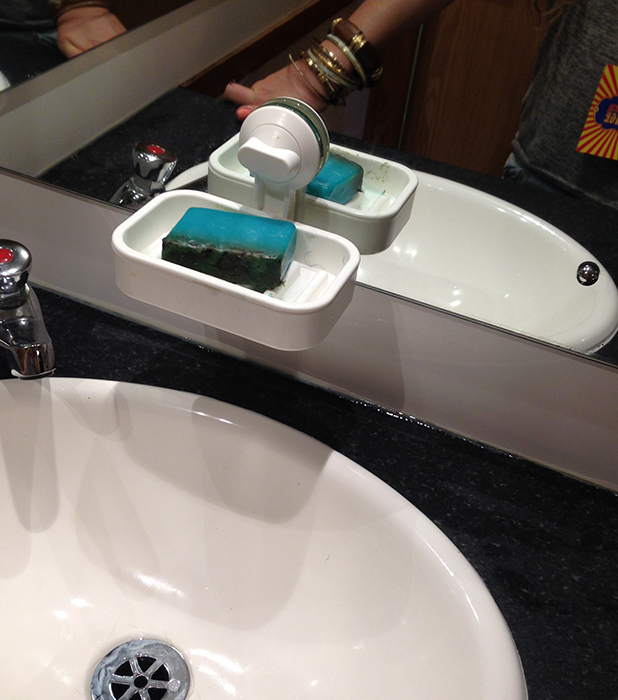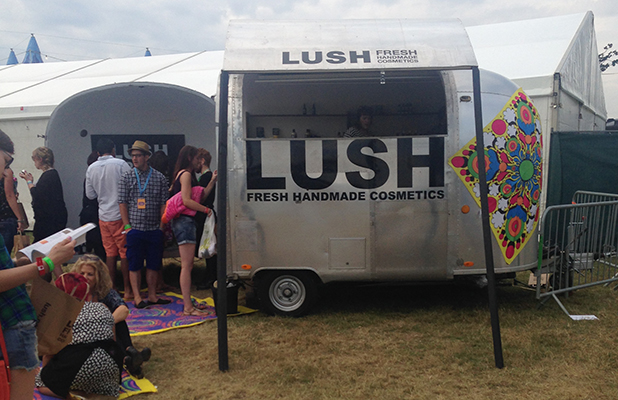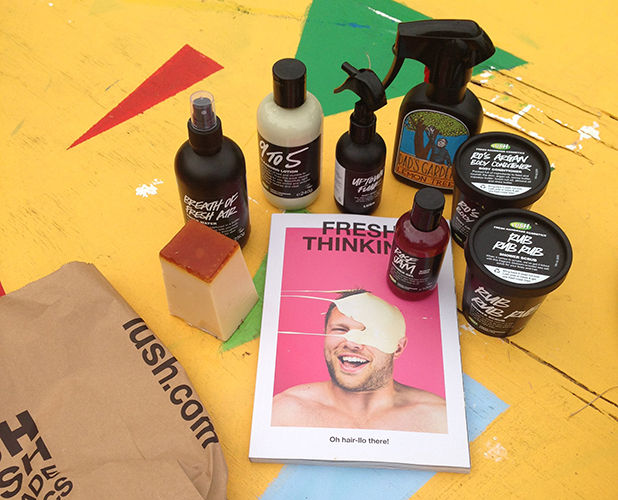 It may sound weird to have a bathroom as a festival highlight but the Louder Lounge bathrooms are pretty out of this world. There were actual luxury showers, luxury toilets, full length mirrors… and it was all inside a very clean and comfortable large tent with hardwood floors. And as if that wasn't enough for the lucky celebs, all the soap at the sinks were from Lush. Fancy! Even more amazing, there was a Lush van parked outside the bathrooms giving away free samples of everything from shampoo to shower gel to body conditioner and refreshing facial spray.
5. Celebrity spotting!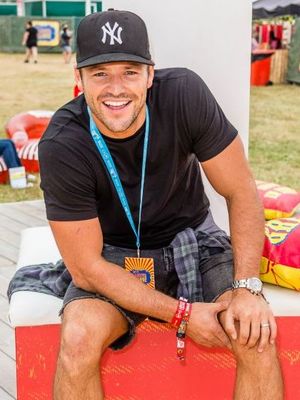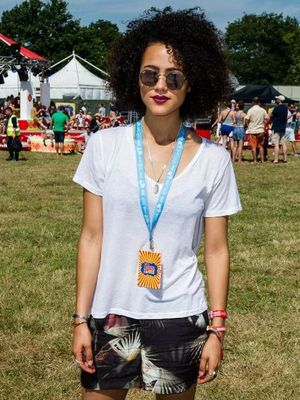 Definitely one of our favourite bits! As this is the VIP area we saw plenty of celebs over the weekend. We watched Pixie Lott arrive with hunky boyfriend Oliver Cheshire, pose for pictures, then kick off her heels and wander around barefoot. She also had a go at the coconut throwing stand to win a cocktail! A girl after our own hearts!
Ex-TOWIE star Mark Wright was there with mates and his mum and dad, Big Mark and Carol
, while
EastEnders
' Danny Dyer joked around with mates.
We also saw
Game of Thrones' Nathalie Emmanuel
looking gorgeous as she chatted with former
Skins
actress Kaya Scodelario, while actress
Preeya Khalidas
had a great time with friends. Over in the bar,
Laura Whitmore and Ella Eyre had fun playing a spot of Guitar Hero
, while
Mark Ronson chilled in the inflatable chairs
outdoors. Also wandering around were
Alexandra Burke
,
Ashley Roberts
,
Marvin and Rochelle Humes
,
Fleur East
and Keith Lemon. Star central!
6. Glitter Lips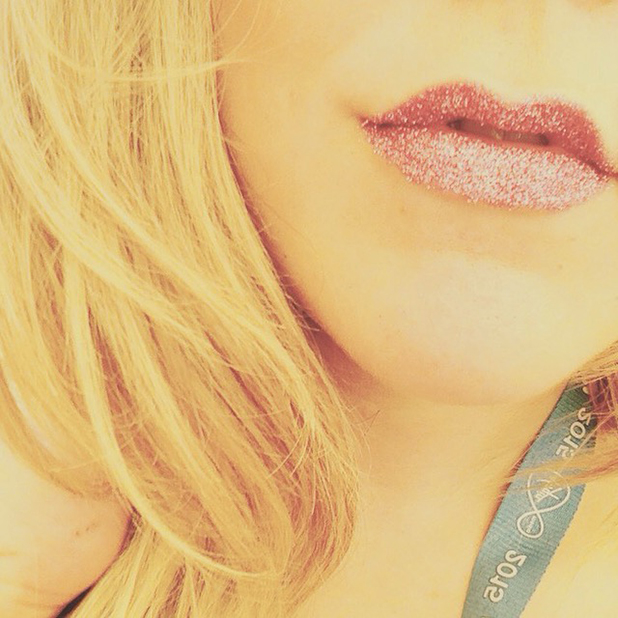 We watched these guys in the bar chatting with Nathalie Emmanuel and immediately asked if we could have a go at glittery lips as well. Result? Amazing! It involves coating your lips in a sticky gel then dabbing glitter over them for a gorgeous finish. It comes in all sorts of colours. We chose baby pink on day one but felt a bit braver on day two and opted for neon. It's not for everyday wear, but for a special occasion it looks amazing. We were a bit apprehensive it would all come off the minute we took a sip of our G&T but were assured it wouldn't. And they were right! We can attest after a whole day of drinking (not just alcohol, also water!), a rainstorm and, um, a bit of kissing, that it stayed on like a dream.
7. The circus theme!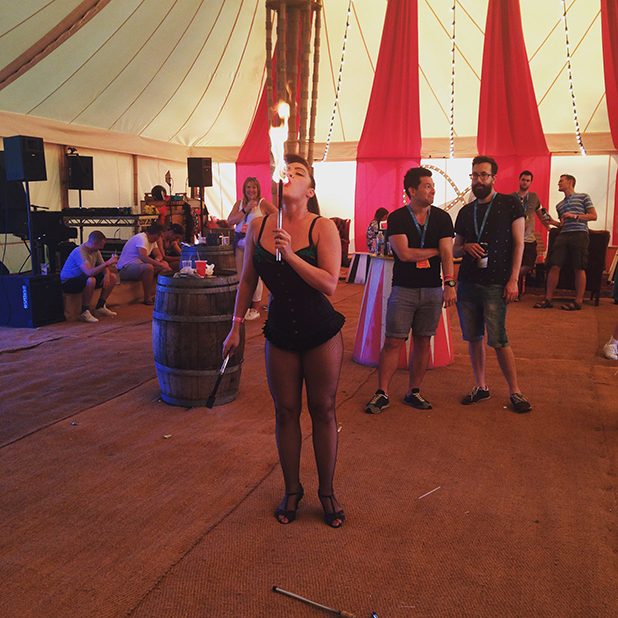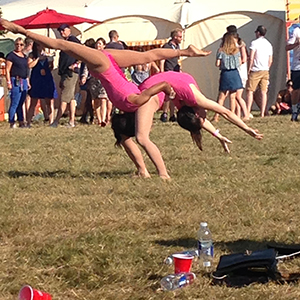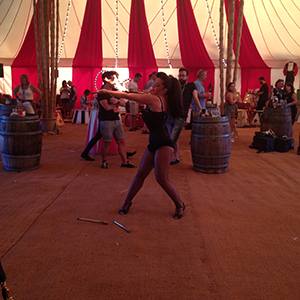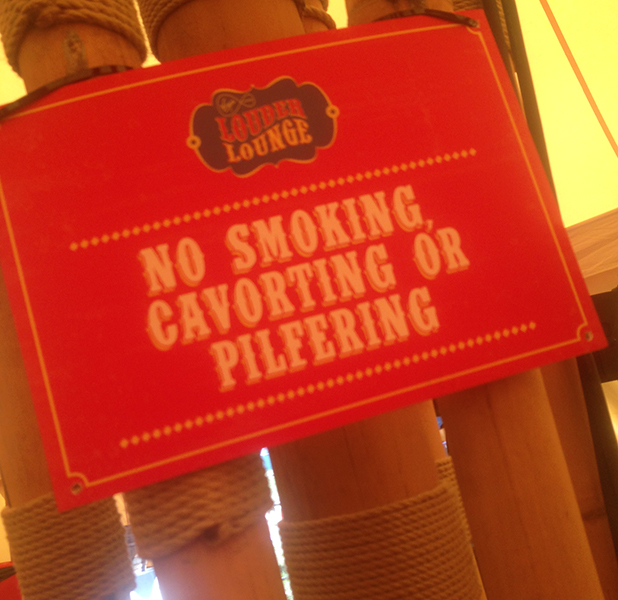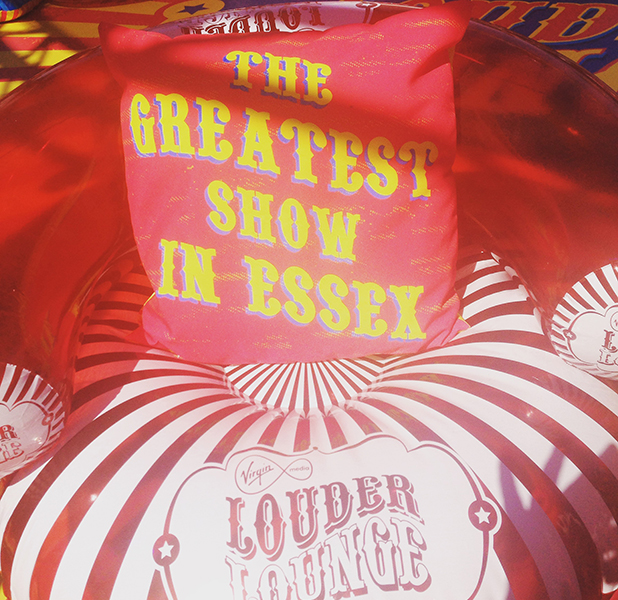 For the 20th anniversary of V, the Louder Lounge pulled out all the stops with an extravagant carnival, circus-esque theme. The whole area was decked in bright yellows and reds, while fire eaters and contortionists wandered around impressing guests with their skills. There was also a human canon (not used!). Our favourite thing was a sign by the bar saying: "No smoking, no pilfering, no cavorting."
8. Tens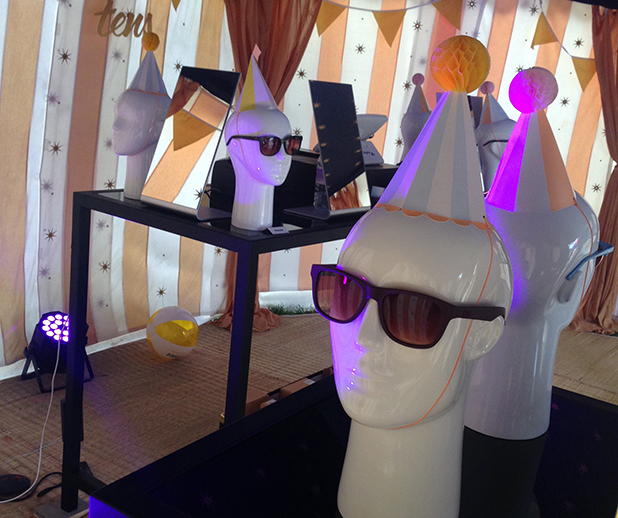 In this year's Louder Lounge, there were special Pioneer booths, which allowed start ups from around the country to present their products to celebs. We checked in on Tens sunglasses, a brand created by Scottish entrepreneurs Kris and Marty and often called the Instagram of sunglasses because of its filter effect. Trust us. On a dreary day, stick these glasses on and the world becomes a lot nicer! We weren't alone in loving it. The guys' stock nearly ran out with the likes of Ashley Roberts picking up a pair, while Rochelle Humes bought some for a friend.
9. The food and drink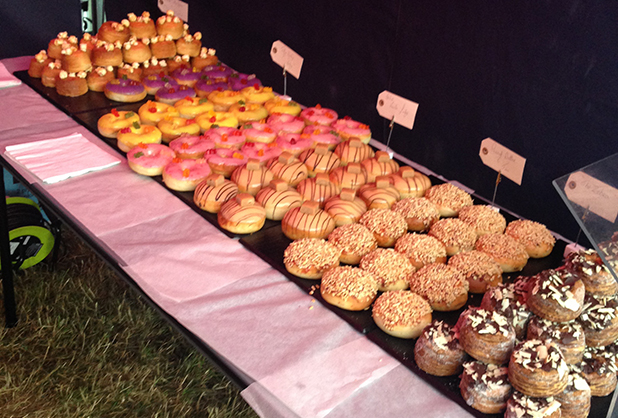 Forget greasy festival food bought from a stall. The cuisine in Louder Lounge is top notch. There were so many options for guests: Mexican, Vegan, Wood Fired Oven Pizza, Luxury Burgers... The list was endless! Our personal favourite was Anna Mae's Mac N Cheese, which is a stalwart of Louder Lounge and other festivals across the country.
Get the recipe for their popular Mac N Cheese here
. There were also treats to be had including the always tempting Dum Dum Doughnuts. YUM. Meanwhile, bar was fully stocked with every wine, spirit, beer, cider and soft drink you could want, along with Prosecco (well duh! It is a celeb event, after all!) and yummy cocktails. Our favourite was a raspberry slush puppy-esque one with vodka.
10. The access to bands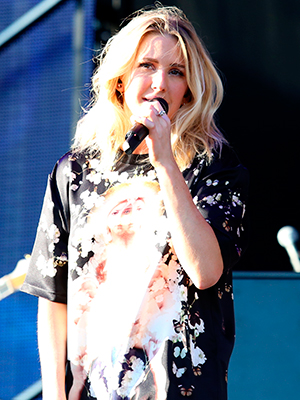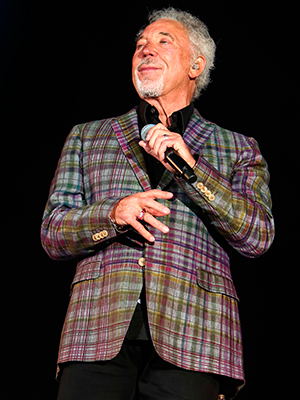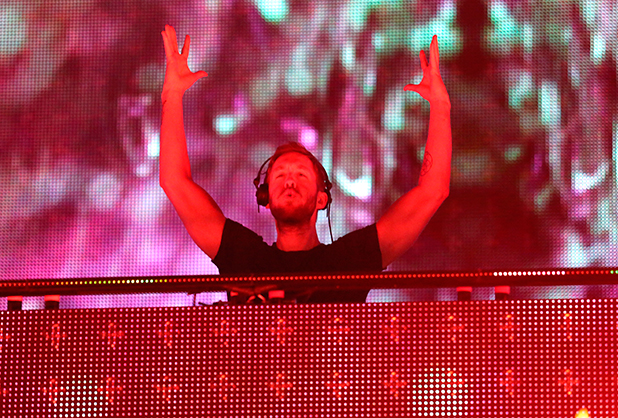 It was tempting to stay in the Louder Lounge all weekend but we did actually venture out to the bands many times! The VIP area is right next door to the main field so celebs don't have to walk too far. It took about 5 minutes to walk to the main stage so there was no excuse not to watch the music! Our highlights were Sir Tom Jones and Ellie Goulding, who raked in massive crowds. Headliner Calvin Harris was a high point as well, mixing his own tracks with other artists' music, set to firework and light displays. We also had a great time at Del La Soul dancing away, James Bay feeling all chilled out, and rocking at Kasabian.
11. The DJ and dance floor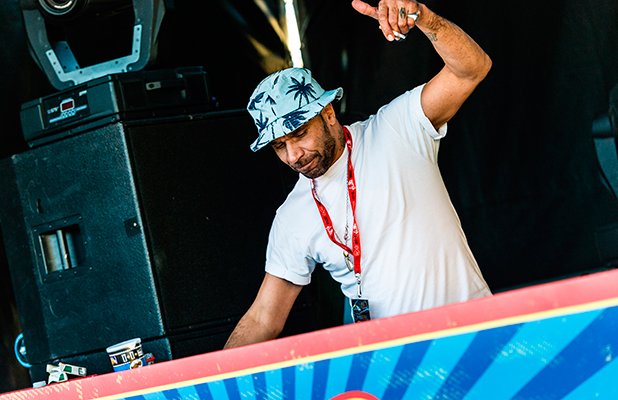 Back in the Louder Lounge, after the headliner was done for the night, the party wasnt over! A range of DJs played all day and well into the night. There was also a pianist who was pretty spectacular. A dance floor and glitter disco ball outdoors made us dance the night away until we got cold / tired / needed a drink and headed into the main bar tent, which was all done up as a circus tent and had comfy sofas, tables and charing points. It was great place to do a bit of celebrity spotting at the end of a long day!
12. The Coca-Cola selfie booth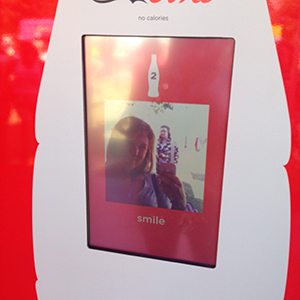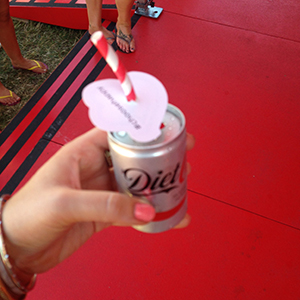 Okay, this wasn't in Louder Lounge, this was in the main V Festival area but it was still cool! Fancy a can of Diet Coke / Coke Zero / Coke or Coke Natural? Simply pose for a happy selfie and you got one! You had to stand in front of a machine and smile. No smile, no Coke. If you smiled, you got your drink popping out of a little drawer. Very cool.
Our verdict? Being a celebrity rocks. Now, how do we get a ticket for next year...