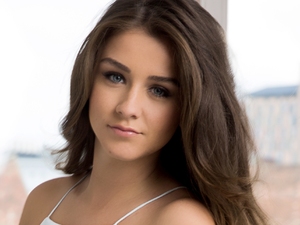 Brooke Vincent exclusively shares her fashion favourites, beauty and style picks and celebrity highlights with Reveal.
Hello everybody hope you are all having a lovely week.
Summer or Winter
It's getting to that time of year when some of your winter bits start making an appearance... especially because of this silly rain, but it's hard because it is still quite warm.
Many people have a summer wardrobe and a winter wardrobe and as soon as summer is over, they either put clothes in the loft, in storage bags under the bed or the bottom of the wardrobe. I don't do that, though, because I always find a vest top with an extra layer looks cool.
As winter draws in, more and more then pull out their winter woollies, but before you put your summer items away just think if you could put it with tights or boots or even a winter coat?
Here are a few looks to demonstrate: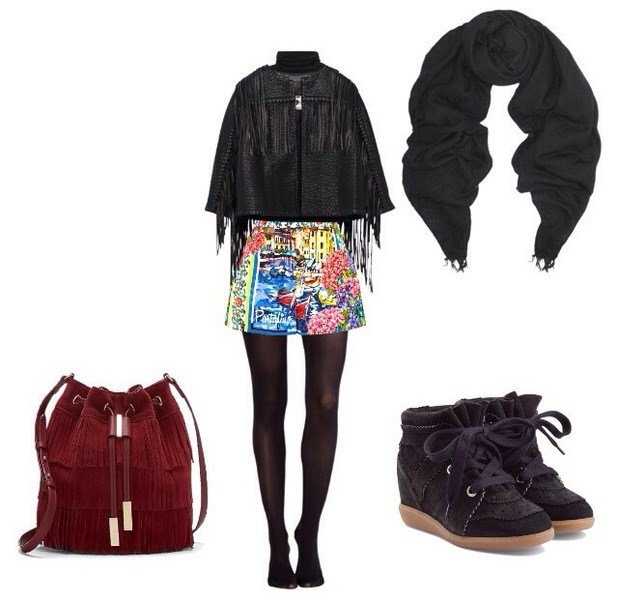 V Fest
This weekend I went to V Festival with my family! We go every year and normally there are a few of us. We've only just got back from holiday, so we were debating whether to go or not, but we finally decided two days before to do so. It was so easy this year, we got the train from Manchester to Stafford at 10am which got us there for around 11, then we got onto a shuttle bus and were in the park for 12. We had the full day there and then got the train back after the festival. Normally I try to plan an outfit, but this time I was too busy trying to fit my nail appointment in before work on Monday. So, I went plain and simple.
White vest top, denim shorts, over the knee socks, checkered shirt and a khaki green coat and wellies.
I did, however, see a girl passing who's outfit I loved. I thought she looked beautiful. Although I wonder after the three downpours of rain thunder and lightening if she still looked as cute!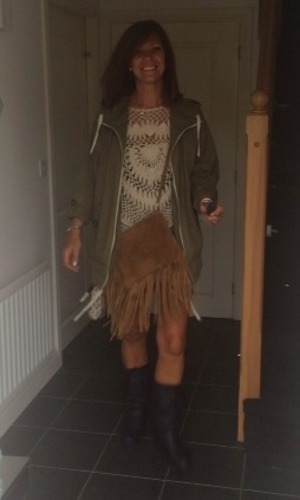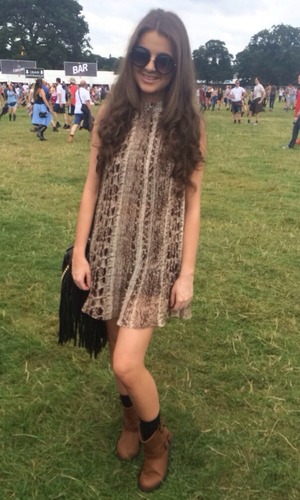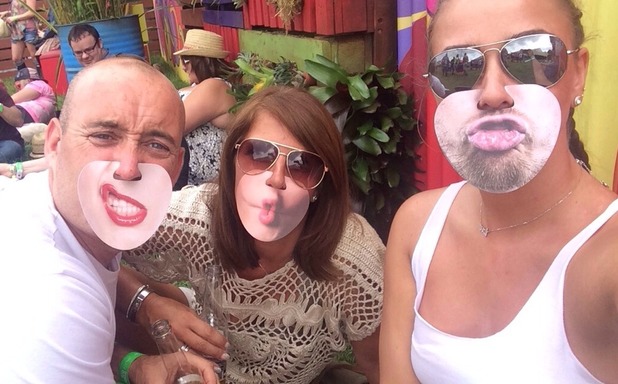 Braids
I used to have my hair like this all the time when I was younger, funny I know, but I was obsessed with Alicia Keys' hair in the 'Fallin' video. All of the r'n'b artists that I listened to at the time seemed to have this hairstyle, so coming up to V Fest I decided why not? I based it on Ciara's plaits, although, I thought I looked more like Sean Paul!
Funnily enough, Mr Mark Wright and I had a giggle over this, but I definitely think that I wore these better haha! My friend's auntie did it for me and they took a little bit of getting used to particularly because I looked like a baby dinosaur.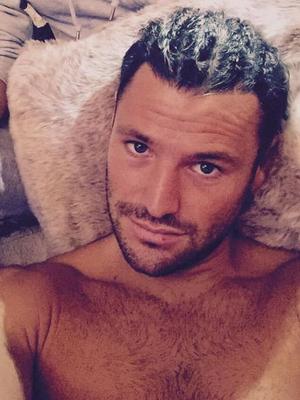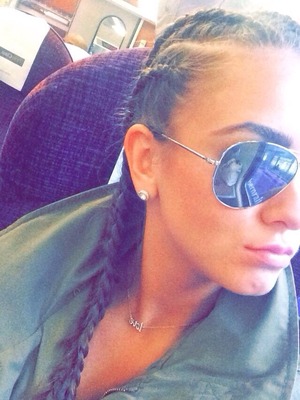 It didn't bother me too much because my hair was fully out of the way, I had a splendid time dancing and singing without it being in my face.
Joanne (who did my hair) put in some leave in conditioner so that it was a bit greasier, therefore, easier to hold. If you feel like trying this look it will be better to not wash your hair that day because otherwise it won't stay as neat. In addition to this, I slept with tights on my head haha! I haven't done that for years. I used to do it when I used those bendy pipes to curl your hair. The down side for me was that it gave me a huge headache. Either that or listening to my mum all day haha...
Here are my braids and a few more ideas. Get braiding girls, have fun!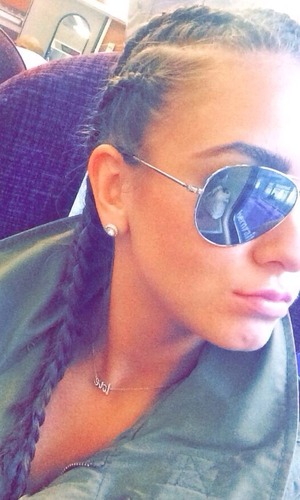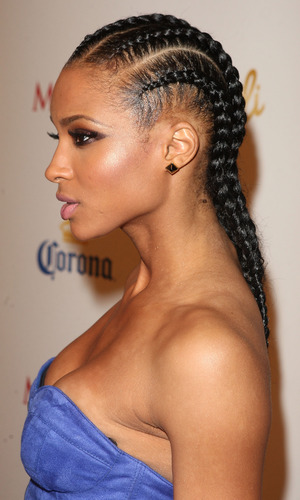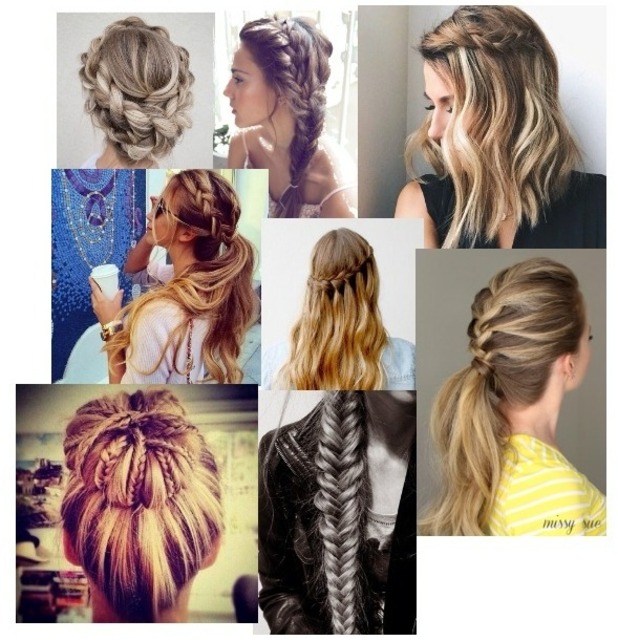 Wish
I do a lot of charity work for this group. The charity is very close to our hearts and I know probably most of the members of the team they have there. Wish Upon a Star is a charity that grants poorly children's wishes.
For example, if they want to go to Disneyland or meet a famous singer, the wish foundation always tries to help as many children as they can. As part of a fundraiser, we did 'It's a Knockout' this weekend. I had so much fun. My team was made up of myself, Sacha, Mike, Ciaran Griffiths and Gary. We had a few less on our team than everyone else, so I've got to say we worked twice as hard haha. My younger cousin, Ellie, also came along but was too young to play as the minimum age was 16.
There were many different obstacles and inflatable challenges that we had to do. Here are a few pictures and here is my team after getting soaked all afternoon.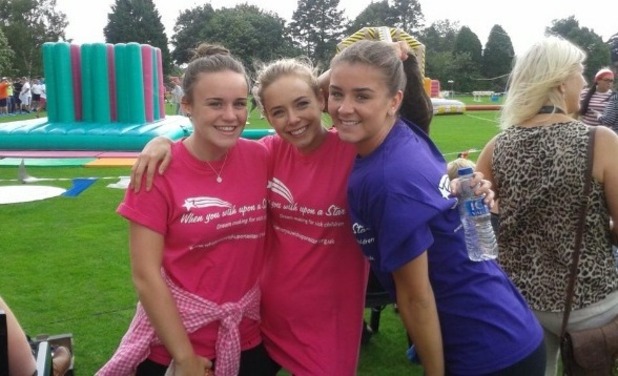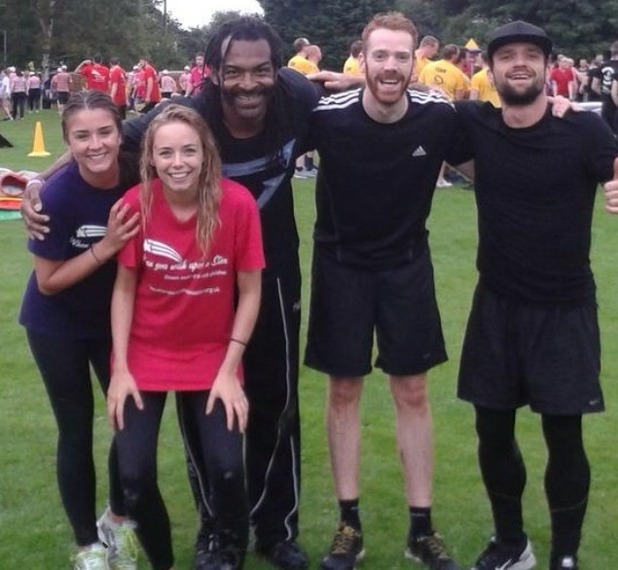 It was so worth it when we get to see all the smiles on the children's faces. If you want to find about more about Wish. You can visit their website
here
.
Peace Up Reveal!
Brooke xx
For exclusive competitions and amazing prizes visit Reveal's Facebook page NOW!