X Factor's Chloe-Jasmine Whichello has admitted she's insecure about her looks, saying: "Most of the time I'm repulsed by my own appearance."
The singer and model found fame on the last series of the ITV talent show, where she met fiancé Stevi Ritchie, but although she stripped down to her lingerie for an interview and photoshoot with
Daily Star
, she confessed she worries about her looks.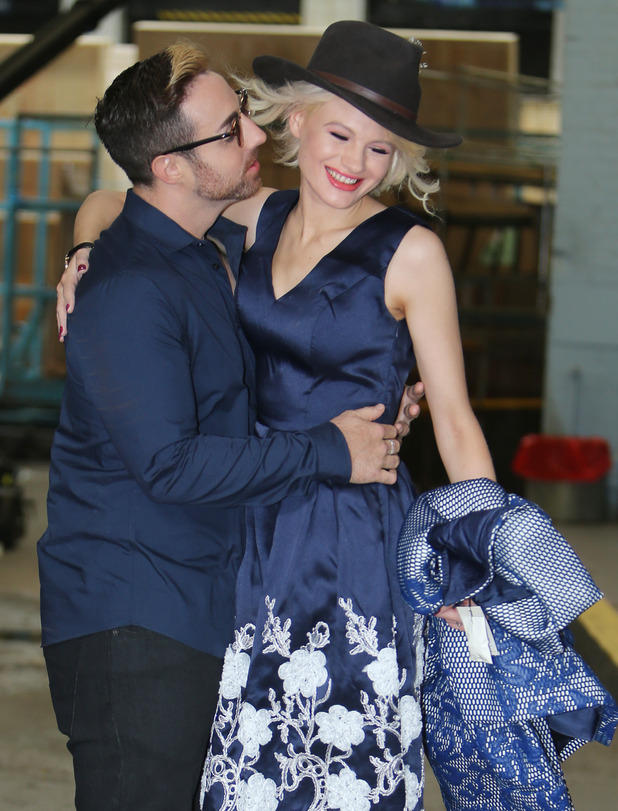 "Most of the time I am repulsed by my own appearance. But Stevi accepts me as I am, no matter what I look like," she said.
"He says he loves me when when I look rough in the morning. He was asked recently what his favourite part of my body was and he said, 'Ooh, I like her magnificent arse.' But for me, I like his heart. He's kind. And physically I like his arms. When he wraps them around me it feels like the best thing ever."
Chloe-Jasmine and Stevi became engaged last month
after meeting on
X Factor
and Chloe-Jasmine says she's happier than ever. "He's the only boyfriend I have ever had who has been honest with me and never tried to be anything other than himself," she said.
Although they are engaged, the pair don't currently live together, as Stevi is still at his family home. "We don't live together at the moment as Stevi still lives with his parents," said Chloe-Jasmine recently. But they will move in together before they wed.
There have been many rumours that
Chloe-Jasmine and Stevi will be among the stars who enter the Celebrity Big Brother house
this evening – even if they denied it a couple of weeks ago!
Stevi said: "I wish! Rent-free for a month! We'd love to do it, we've discussed it. No, no. As far as I know... I'm on a tour for the next two months. We'd love to do it but as far as I'm concerned I haven't been asked."
Hmm… bluffing? We shall find out on Channel 5 tonight at 9pm!