Ed Sheeran has finally revealed his huge lion tattoo is in fact real and it's recent disappearance was down to cleverly used stage make-up.
Oh, we so told you so!
Yesterday,
Ed had fans speculating on whether his latest body inking was actually real
, after sharing a snap of his chest without the huge lion design on it and telling fans he had joked about getting it done.
Some fell for the 'Thinking Out Loud' singer's trick, but some weren't so easily convinced... us being one of them!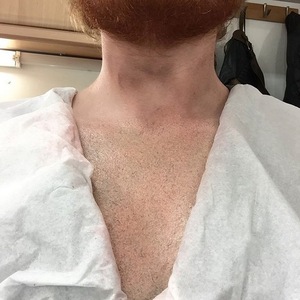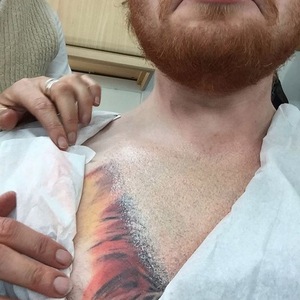 On seeing his photo, many were quick to speculate the snap was either of Ed's back, it wasn't actually him in the photo or he had covered it in make-up.
Our theory was that Ed's tattoo was in fact real, he had simply covered it up in stage make-up as he was in costume for
his new role on The Bastard Executioner - a medieval TV series.
While we sat patiently waiting to see if we had solved the mystery of Ed's body art, the 24-year-old finally came clean.
Ed took to Instagram for a second time last night and shared a photo of his chest that clearly showed his inking had been cleverly concealed. He admitted: "Only joking, covered it up for a TV show didn't I."
And not surprisingly, on seeing his post, fans were quick to have their say.
One user said: "You was joking about joking! Nice!" While another couldn't resist sharing the pun: "Stop lion to us!"
Others were still wary Ed wasn't being totally truthful and said they were *still* confused about the mystery of the lion tattoo: "I don't know what to believe anymore." And another seemed a little drained from keeping up with Ed's antics: "What a roller coaster this has been."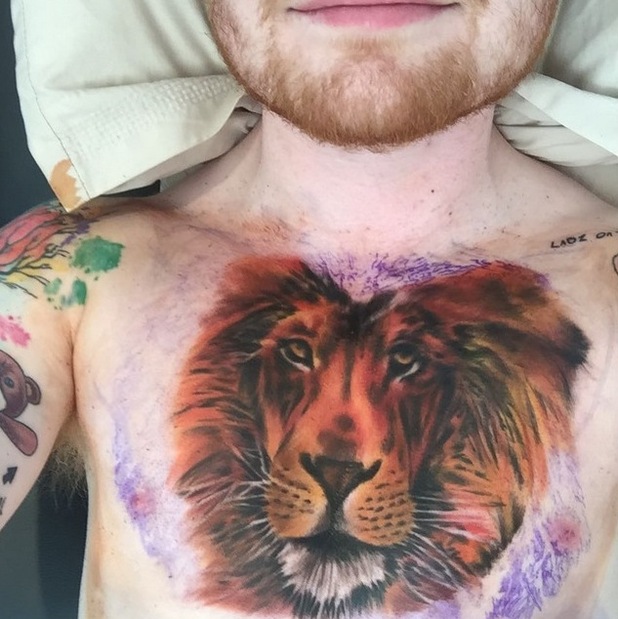 Ed's tattoo prank comes after
he recently hit back at critics for slamming his lion inking.
After debuting the latest addition to his tattoo collection, Ed received mixed reviews, with even Keane frontman Tom Chaplin voicing he hoped it wasn't real.
Defending his decision, though, Ed quickly hit back: "All this kerfuffle over a tattoo. If it was black and white saying a clever phrase in a language I can't speak no one would've said anything.
"It's not the first weird tattoo I've got and it won't be the last, but I like all of them. I'm also eating a bowl of pasta now so byeziez x."
For exclusive competitions and amazing prizes visit Reveal's Facebook page NOW!