Justin Theroux has said he's "very happy" following his wedding to Jennifer Aniston.
Which is perhaps obvious!
The
Leftovers star married Friends actress
Jennifer in a private ceremony in the grounds of their Los Angeles home earlier this month.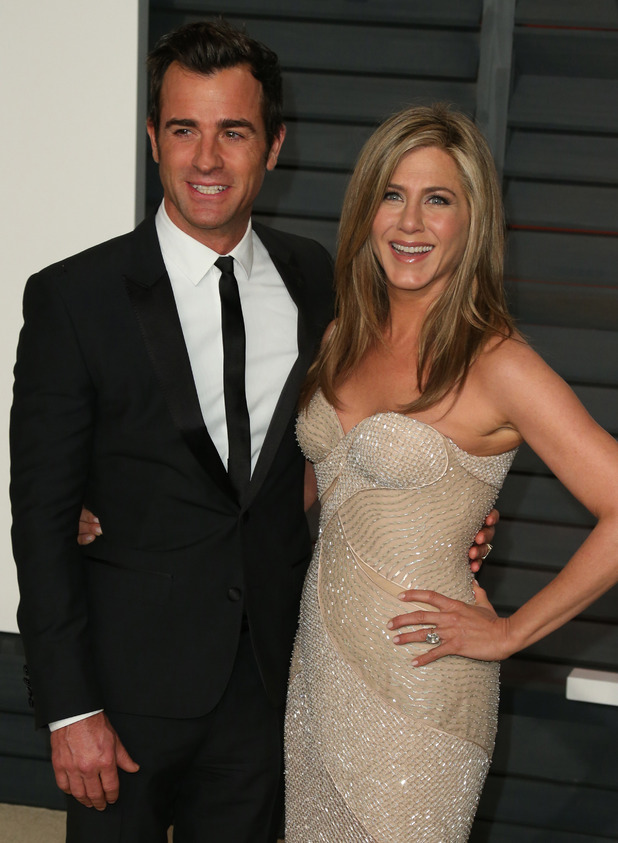 Preferring to stay away from the limelight, the couple's nuptials were kept secret and only publicly confirmed once the ceremony was over. Guests included Courteney Cox, Lisa Kudrow, Jason Bateman and Ellen DeGeneres.
Speaking to
People
, new husband Justin said: "I'm very happy. It's nice to be able to look down and see a new piece of jewellery on my finger."
Justin had proposed to Jennifer on his birthday in August 2012. Since then, the couple had been plagued by gossip, rumours and questions about when – or if – they would tie the knot.
While Justin and Jen have remained tight-lipped about their nuptials, guest Howard Stern spoke about the day on his SiriusXF radio show. He said guests were told it was a birthday party for Justin, only to discover it was a wedding. He knew it was a wedding in advance, though.
He also joked about their no-camera policy for guests, saying: "The irony is, I've been on vacation with those two, and they take pictures every f**king minute! They're constantly shooting pictures. But if I take a picture, I'm committing a sin!
"This whole...It was always called a birthday party. Whenever you got an email, it was a birthday party. They're so secretive that they even had the wedding on a Wednesday because nobody gets married on a Wednesday...Everything is always top secret. You go with these two, there's photographers every minute. I'm sitting by a pool in Mexico and around where I sit is a sheet so photographers can't get a picture. So I've never actually seen Mexico. The view I have is a sheet every year...When you go on vacation with people and aren't allowed to leave the house, you really get to know people."
Try Reveal 's digital edition On iPhone & iPad. Subscribe now!