Jodie Marsh has shared the first image of herself and husband James Placido.
The bodybuilder-turned-documentary maker stunned fans today when she announced that she'd
married her best friend in secret
– we didn't even know they had been dating!
And now, she's shared an image of the happy couple.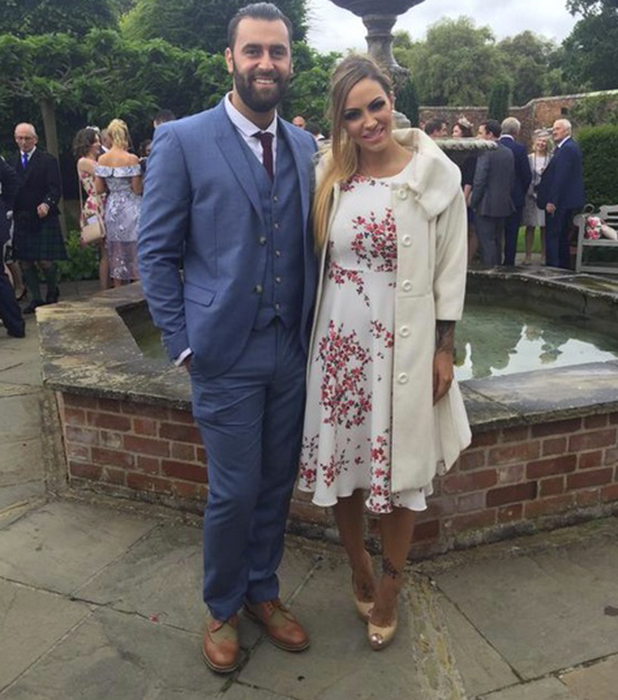 Alongside the picture, she said: "I am officially now Mrs Jodie Placido. James, you complete me. I love you more than anything."
She also told one friend who sent congratulations: "So sorry we didn't tell you babe. We didn't tell anyone though! We wanted it to be totally private."
Jodie shared her marriage news via Instagram this morning, posting an image of the newlyweds' rings.
She said: "I have news. I just married the love of my life, my soul mate, my best friend; James Placido, I love you and I'm so proud to be you wife. I promise to love you, support you, encourage you, help you and I promise to make you laugh every day of our lives."
Fans and friends were quick to send congratulations to the star, including @louize.h wrote said: "I just dropped my iPhone on my face reading this new, omg Jodie, I'm so proud of you, congratulations for finding true love. You deserve it. You're an inspiration to us all xxxxxxx well done."
Another friend (@anitaalbrecht) said: "Jodie's husband is awesome. She has kept it quiet because it's super special to them both - they are utterly fantastic together and Martyn and I are so happy for you both. Congratulations you two. You've got a good one sweetheart. Love and blessings always. Xxx."