Ed Sheeran has had fans speculating on whether his recent tattoo of a lion on his chest is fake or not.
Earlier this month, the 'Thinking Out Loud' singer hit the headlines after unveiling his new body art.
Showing off the huge lion inking etched onto his chest,
Ed had fans divided on whether they liked the latest addition to his already impressive tattoo collection.
And on hearing some weren't so keen, the 24-year-old did hit back at his tattoo critics, but it seems he could have been having us on the entire time...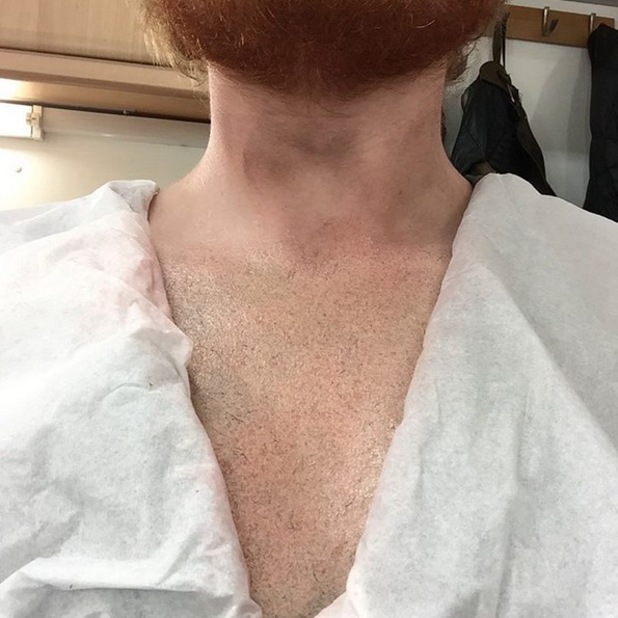 Taking to Instagram earlier today, Ed told his followers his tattoo had been a joke.
A joke? It looked pretty real to us, did it not?!
Sharing a photo of what appears to be his now bare chest, Ed wrote alongside his post: "Was only joking about the lion."
Not surprisingly, his latest snap didn't go unnoticed and fans were quick to comment on the disappearance of the tattoo that caused such a huge stir a matter of weeks ago.
While some seemed a little relieved to see the inking was no more, others weren't so convinced Ed was telling the truth.
Many speculated that it was actually Ed's back in the photo and not his chest, after debating he wouldn't have that much facial hair on his chin - so naturally, it must be the back of his head instead, while others suggested the singer/songwriter had covered up his tat with make up or that it wasn't actually Ed in the picture!
One user said: "This looks like your back lol. You don't have that much hair on your chin." While another wrote: "It's make up!"
One demanded to know the truth: "Edward Christopher Sheeran tell us what's really going on! I'm so confused." And one follower failed to see the humour in Ed's post, commenting: "And people ask me why I have such massive trusting issues."
Oh Ed, what have you done?!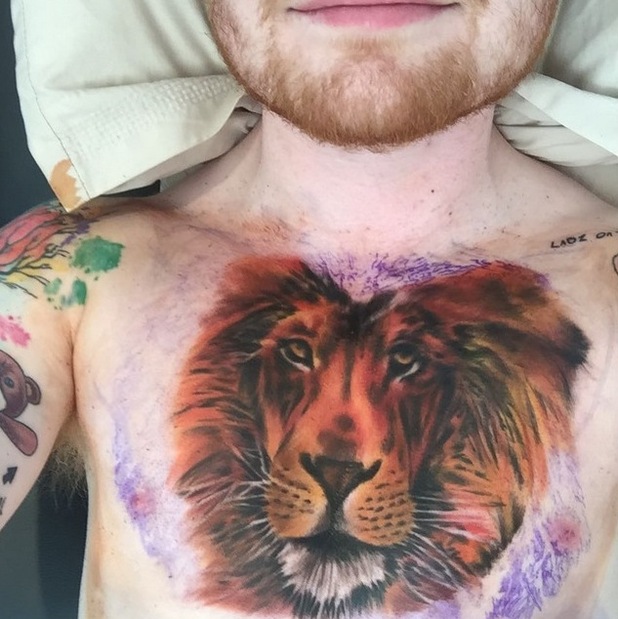 Taking a closer look at his Instagram, here's our theory... Ed's lion tattoo really is a thing.
He wouldn't have hit back at critics defending his choice in getting it
, if it wasn't, and he is known for having quite a weird and wonderful collection of tattoos.
As for the photo, we'd say it is Ed and his tat has been covered up in stage make-up.
Ed has landed himself a recurring role in a medieval drama
, remember? He could be in costume?
That would explain the sudden appearance of more facial hair and that rather odd, medieval-esque piece of clothing he is wearing.
Now, here's hoping he finally reveals whether we've cracked the case...
For exclusive competitions and amazing prizes visit Reveal's Facebook page NOW!