Things have been pretty tense between Ross Worswick and girlfriend Jasmin Walia lately, but in tonight's episode of Desi Rascals he finally apologies.
In recent episodes,
viewers have watched the couple come to blows on several occasions
as Jasmin's hopes to travel to Mumbai for a career in Bollywood put strain on their relationship.
While Ross initially told Jasmin her travelling to India will make their already fragile relationship worse, he seems to have had a change of heart and tells her he is sorry for holding her back...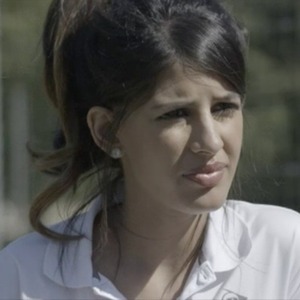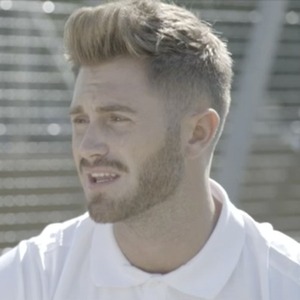 Last week, fans of the show saw
Jasmin reveal she had applied for the Bollywood acting course behind Ross' back
, despite him telling her he had his reservations. On hearing what Jasmin had done, Ross told her her felt betrayed, insisting it was a "big kick in the teeth" to hear Jasmin had hid something so huge from him.
He told her: "You're not only applying, you're applying with a hope to get through, so basically you're hoping that you're going to go to the other side of the world... End of the day say if you go to Mumbai, then if you are, then what's going to happen with our relationship."
After seeing her boyfriend's reaction, Jasmin then decided to pull her application, but while helping out her co-star Jo Shah with her audition tape in tonight's episode, she gets second thoughts.
Breaking down in tears,
Jasmin questions whether she is missing out on an amazing opportunity by not applying
and voicing her worries to her beau Ross, he is quick to take the blame.
"It's my fault. I've messed up," he tells her. "You've missed out on an opportunity. I hold my hands up and I'm sorry about it. I messed up on one decision... Without a doubt there are more opportunities that will be there and I will support you with them."
Keen to get their romance back on track, he tells Jasmin he is done with their arguments of late and wants to focus on their future instead.
"I want us to move in, start our life together," he said. "That way I can be there for you on every decision you make and I can support you the right way. That's what I want. I don't want these stupid arguments."
Insisting she's done with fighting too, Jasmin tells her boyfriend she won't miss out on another career opportunity again, but wants to move forward.
Does this mean things should be pretty plain sailing between the pair from now on?
We've got our fingers crossed!
Catch Desi Rascals tonight at 8pm on Sky 1 or the repeats on Thursday at 8pm and Sunday at 9pm.For exclusive competitions and amazing prizes visit Reveal's Facebook page NOW!