MasterChef champ Kimberly Wyatt knows a thing or two about food, so naturally we couldn't resist asking all about her favourite foods during a recent chat!
From treating herself to deep fried ice-cream and casually whipping up drool-worthy meals, we've got everything crossed that Kimberly invites us over for a dinner party! Prepare to feel a bit peckish after this read.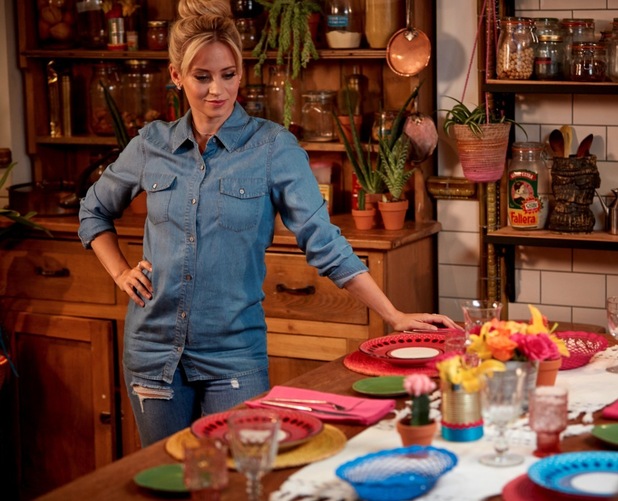 Hi Kimberly, so what's your daily diet like?
"In the morning I usually have poached eggs with spinach and hollandaise sauce, unless it's a quick morning then I'll have porridge with peaches and bananas.
"For a snack I like toast with lemon curd. For lunch I love Baja Fish Tacos by Old El Paso, they're so simple but extremely tasty.
"And for dinner I love making a celeriac puree with beef fillets and a really good roast tomato sauce. Roasted sweet potatoes is also a favourite."
Well we're officially hungry! What's your favourite junk food?
"Any baked good! I love cake. I've been watching the
Great British Bake Off
and I'm obsessed with it. I've just perfected my Madeira cake, it's got the perfect crack!
"I'm trying to copy what the contestants' bake every week, so I need to catch up with the quick bread. I love baking, I think I was more of a baker before I was a chef on
MasterChef
.
"I've always liked baking cakes for birthdays, my favourite is a vanilla cake with a cream cheese frosting.That's always the perfect birthday cake if you ask me! Simple but really tasty, moist and rich."
What's your favourite cuisine?
"It's a close call but I'd have to choose Mexican. It's such a feast, and a really social experience. You can't beat really good salsa and nachos, or dulce de leche cake and deep fried ice-cream. The drinks that go with a Mexican feast are great too, Margheritas, Pina Coladas, Strawberry Daquiris."
Deep fried ice-cream sounds like a dream come true!
"It's amazing! It's vanilla bean ice-cream coated with something like almond flakes then doused in honey and cinnamon. Then it's deep fried, its delicious. You've got the warm crusty outside and then the ice-cream which is still frozen inside.
"It's hard to find over here actually, but in the States it's always on Mexican menus. We need to bring it over!"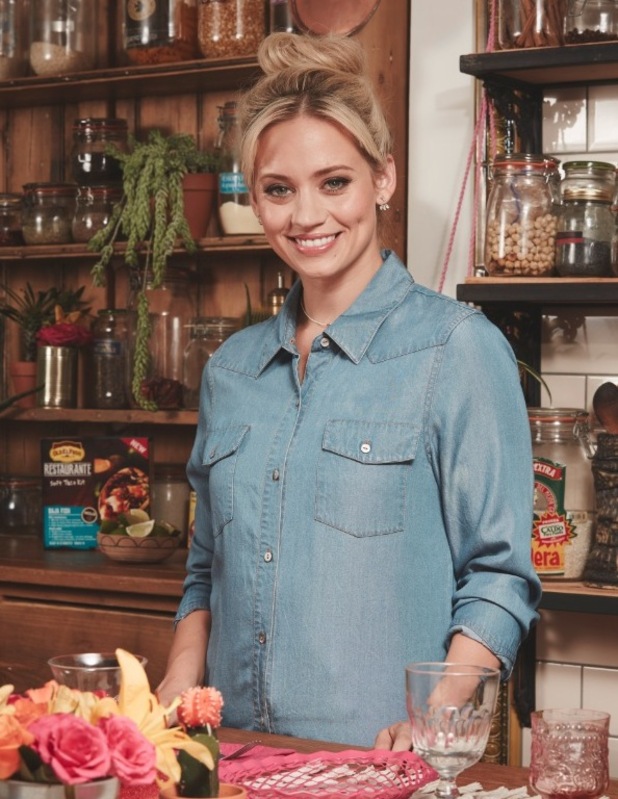 What food can't you live without?
"I would say pasta. I love spaghetti bolognese, it's a classic. It has to be a really good homemade one though, because there are a lot of rubbish ones out there!"
Here's a tricky one, if you were on a desert island, what foods would you take?
"Peanut butter, I absolutely love it! Peaches too, they're my favourite fruit. I could easily live off those two foods!"
Do you have a food hangover cure?
"Unfortunately it's the greasier the better. A really good Pepperoni pizza is a great hangover cure, the more cheese, the better!"
Are there any unusual food combinations you enjoy?
"Oh PB&J! Peanut butter and jelly is the one. I just can't believe you guys aren't into it!"
You've become quite the foodie since MasterChef, what are you up to at the moment?
"I'm an ambassador for Old El Paso. Their new packs in the Restaurante range are similar to what they already have, but have something a little extra special. In the new Chicken Tinga, Baja Fish, Pork Al Pastor and Steak Carne Asada taco kids there are seasonings to make extra sauces and different combinations to up your game!"
To find out more about the new Old El Paso Restaurante range search cook like the locals on youtube
For exclusive competitions and amazing prizes visit Reveal's Facebook page NOW!