Reveal advertorial in association with Surf
TV today is often drama-fuelled, explosive viewing with relationship woes and rivalries cropping up all over the place. But the TV shows of our childhood were all about the feel-good factor, learning a bit and having a giggle.
So, as part of the Reveal Online Fashion Awards 2015 sponsored by Surf, we count down eight Kids' TV Shows* that were all about childhood innocence.
1. Sabrina The Teenage Witch
Ok we all remember this one. Along with her brilliant Aunts Hilda and Zelda, Sabrina had actual magical powers! Rather then casting spells to cause havoc or fill her wardrobe with designer clothes, Sabrina led a pretty normal life. She was a proud member of the Science club, had a part time job and her own mistakes were lessons for the rest of us. Salem also provided a load of sarcastic humour which seems to have stuck.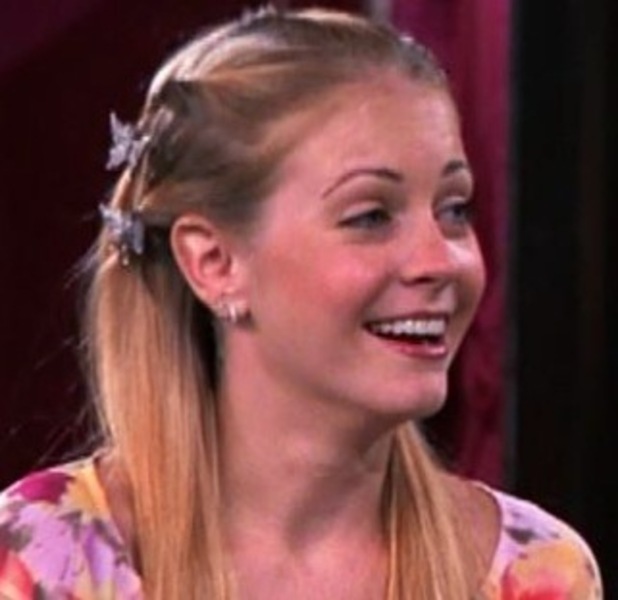 2. ChuckleVision
"To me. To you. To you. To Me." Paul and Barry Chuckle had never even heard of sibling rivalry. The relationship between the loveable duo was at the centre of every episode, which generally saw the Chuckle brothers getting into scrapes when everyday activities went very wrong! This was all about matching moustaches, funny lines and slapstick comedy - because slipping on a banana skin is
always
funny.
3. Bernard's Watch
We're
still
jealous of Bernard and his magical time stopping watch! The series told of a young boy called Bernard who was always late, until a postman gave him a "magic watch" which could stop time. Why does ours only deliver bills? And rather than using all that extra time to kick back with a movie marathon, this show was all about the moral lessons! In order to keep the watch Bernard couldn't use it to commit crimes or be greedy, which meant every episode focused on Bernard or someone he'd lent the watch to solving crimes or lending an undercover helping hand.
4. S Club 7's Hollywood 7 Miami 7, LA7 or Viva S Club
Not only were S Club 7 the stars of every school disco, they also starred in multiple TV shows and the best part was, they played themselves! It was always fun and games as the fun loving band tried to make it big in the states and broke into a synchronised song and dance at every opportunity.
5. Tots TV
This show taught a whole generation of kids to count to three in french thanks to that fantastic song in the opening credits! The programme featured three rag-doll friends, Tilly, a French girl with a bright red mane, who spoke in basic French, Tom, a blue-haired boy with glasses, and Tiny, who was smaller than the others and has green hair. What did they do? Well some days they would stay at home in their countryside cottage, or they would go out on an educational adventure which would feature a real life educational clip. See, this show also taught us about that all important work/life balance.
6. Come Outside
Auntie Mabel and her pet dog, Pippin were always heading off on adventures in Auntie Mabel's aeroplane, but this wasn't about heading off to Marbs in a private jet, far from it! The duo travelled far and wide in an attempt to educate kids about the world around them. Pippin was the real star though and got up to all sorts of mischief and eating sausages on the sly.
7. Brum
Who would've thought a show following the adventures of a bright yellow car would make such addictive viewing?! Brum was always sneaking off from his parking spot amongst cars in a motor museum to venture across Birmingham. No characters spoke in this at all, mime and off-screen narration told the story. Brum didn't even need a driver, he did it all by himself and even showed his personality by opening and closing his doors and bonnet, "bobbing" his suspension, flashing and swivelling his headlamps, rotating his starting crank, extending his turn signals, and using his horn.
8. My Parents Are Aliens
The show followed the lives of three orphaned children, Mel, Josh and Lucy Barker, and their new foster parents Brian and Sophie Johnson, who in a surprising twist were actually aliens from the planet Valux. Naturally this led to a whole load of unusual situations as the kids attempted to hide their parents identity and teach them about life on Planet Earth. And FYI this is worth a watch no matter what age you are, the script is seriously funny!
*None of these shows or celebrities within them endorse Surf in any way.
For exclusive competitions and amazing prizes visit Reveal's Facebook page NOW!