Sarah Jessica Parker was reportedly desperate to get out of playing Carrie Bradshaw in Sex and the City when she first got the role.
Well, that's according to her friend, theatre performer and radio host Seth Rudetsky, who has written an article for
Playbill
in which he discusses SJP's audition for the show and reaction when it was picked up to air.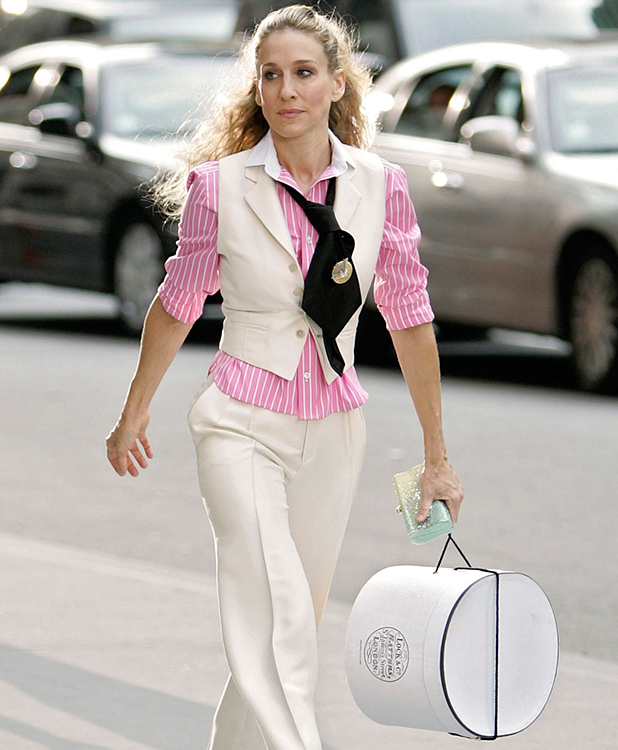 He wrote: "She was reluctant to do the pilot because she didn't really want to do a series. However, she loved the script so she filmed it and then forgot about it. Months later she found out the show was picked up and she completely wanted to get out of it. I mean, completely.
"She really didn't want to be tied down to one job because she loved going from gig to gig and being, what she called, a "journeyman." She tried various ways to get out of it including telling HBO that she would film three projects for free if they'd release her from her contract!"
Thankfully for all us SATC fans, she ended up staying and falling in love with the character: "Basically, they convinced her to honour her deal, and she now has no regrets. She loved played Carrie Bradshaw and she told us that there may be a project coming up involving all the ladies!
"I'll tell you who it probably won't involve: me. I auditioned for the first movie and decidedly did not get cast. I'll also tell you, however, whom it might involve: my mother! She auditioned for the film and got a call back. #NotCool."
Um, does that last one mean a possible third movie?! A new TV series?! A mini-series?! EXCITING!
There have
always
been rumours of a third movie floating around. The six-series TV show spawned two films, which weren't as critically acclaimed as the show.
In May this year, speculation of a third movie arose when
SJP posted an image to Instagram showing her looking as if she was in Carrie Bradshaw mode
in New York. Her caption read: "Well, I guess the cat's out of the (little brown) bag. As usual, we will keep you posted on every detail as we are able. I'm under strict gag order until then."
But alas for fans, she was
actually launching a new shoe collection!
Later,
Sarah admitted to Cosmopolitan that she'd been stunned by how angry some people
were to find out her post was about shoes and not
Sex and the City
: "Oh my god. When I posted that picture and people were in a rage at me, I was shocked. They were convinced I had been taunting them. I'm not that clever! And to what end would I relish dangling this idea and then saying there's no movie?
"I'm still finding people and being like, 'No @BoobityBopBeep! Why would I hurt you?' I've never been a mean girl."
Try Reveal 's digital edition On iPhone & iPad. Subscribe now!