Katie Piper has said she wants to adopt a child with burns, after struggling to conceive again.
The inspirational star – who suffered horrific burns in an acid attack ordered by an ex-boyfriend - told
The Mirror
that although she fell pregnant with daughter Belle quickly, she's found it harder to conceive second time around.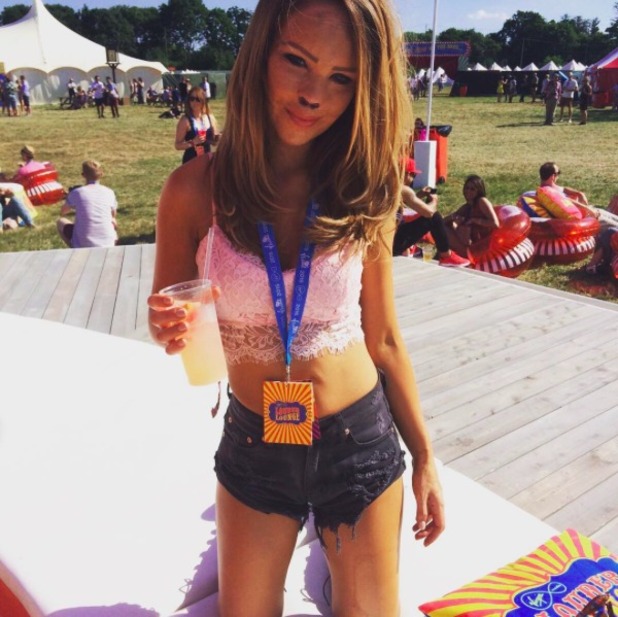 Katie believes that's partly because ongoing burn injuries to her throat, which means she finds it difficult to eat and swallow certain foods, leading to weight loss and vitamin deficiency.
"I've been to the doctor and he has given me these vitamin shakes, which replace proper food. I take them every day. But there aren't enough vitamins to help me make a baby. That is why I have become so skinny. I think adopting is the best option.
"I'm really thinking about adopting a child from the charity that I work with. There are a lot of kids with burns and parents who have neglected them, and I would like to adopt, to give back a little."
The 31-year-old is founder of the
Katie Piper Foundation
, which aids burns survivors by helping them receive the best treatment and recovery support. The vision is: "A world where scars do not limit a person's function, social inclusion or sense of well being."
Katie's been a doting mum to daughter Belle, born in March. Belle's dad is Katie's fiancé James Sutton, who she often describes as her rock.
Although the star frequently speaks of her love for Belle in interviews and on social media, she keeps her child away from the limelight and prefers to not have her face photographed.
She explained to
The Notebook
earlier this year: I know some people put their kids in front of the camera and it's fine for them, but I don't want to make any shows with her involved – and part of that is because people on the internet can be cruel.
"Most people that do allow themselves to be pictured with their ¬children are famous for being famous – actors, dancers and models. I'm famous in the first instance for being attacked. I want to keep Belle out of the public eye because she doesn't have any choice.
"This is my job. I choose it, not her. I don't want her feelings to be hurt if she read negative things about me online. I would hope that we'll bring her up to have a good friendship group and try and educate her to be well read and understanding."
Katie Piper: All you need to know!
For exclusive competitions and amazing prizes visit Reveal's Facebook page NOW!