Simon Cowell has said Cheryl Fernandez-Versini is happier than he has seen her in years.
The music mogul has said we'll see a very smiley, upbeat Cheryl on the new series of
X Factor
when it premieres this weekend on ITV.
Speaking ahead of the show, her boss and co-judge Simon said: "I've got to be honest with you, Cheryl's the happiest I have seen her in years. She's a completely different person this year. I said to her the other night, 'You've got your mojo back'. She's really enjoying being on this show, it's not like a job, she's enjoying it and I think that's got a lot to do with Rita."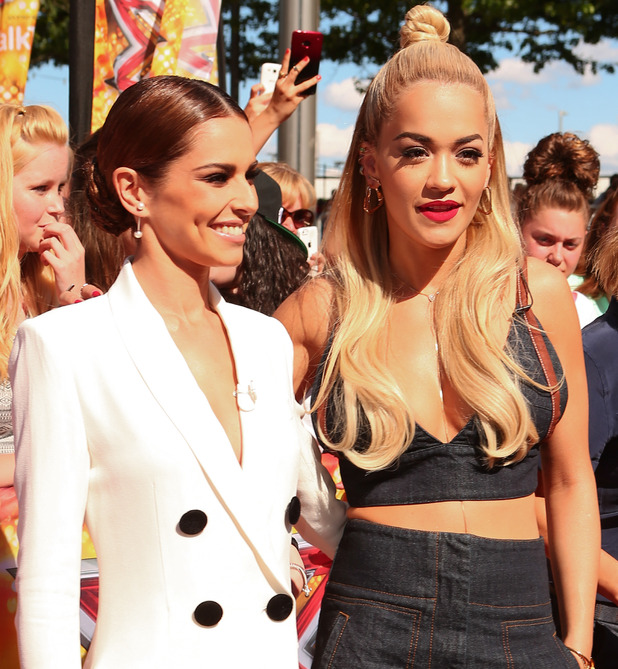 Rita Ora is a new judge
on this year's show (alongside Nick Grimshaw) but while Simon would have preferred a catfight in the past, he's thrilled Rita and Cheryl are getting on so well this year.
"Honestly, I think people are bored of the catfights now. It's not like they actually fight, they just don't talk to each other! After a while that gets really boring and it does affect their ability to judge the show. I think with Cheryl and Rita they have helped each other and it feels like they have known each other a long time."
As for whether Rita can swipe the 'people's princess' crown off Cheryl, he laughed: "She's a different kind of princess! She's got a very different personality. Everyone thought these two were going to hate each other, that there would be a big catfight, but I genuinely never thought that.
"I know a lot of girls who know Rita and they all say the same thing, they adore her. She's got what Nick's got, she's incredibly welcoming and after they had their first meeting Cheryl called me and said, 'Oh my god, I think she's really cool, I like her'. I had them all over to my house for dinner one night and it was just easy. She's really good."
X Factor
starts this weekend on Saturday and Sunday at 8pm on ITV.