Made In Chelsea's Jamie Laing has just begun dating LA newcomer Naz Gharai, but already it seems there is trouble brewing in paradise.
During last week's episode of
Made In Chelsea: LA
, viewers watched as Jamie surprised Naz with a date to see a private screening of Cara Delevingne's new movie
Paper Towns
. After sealing his date with a kiss, Jamie then agreed for him and the US beauty to become exclusive, but he already seems to be backtracking as he told his co-stars, Naz isn't his official girlfriend.
"I'm not in that deep," he told Alex Mytton. "I actually have it completely under control. She's not my girlfriend we're dating that's it."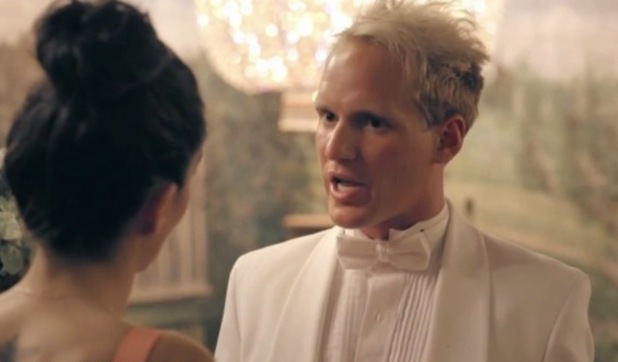 Worried that Naz is not on the same page as her new beau, Alex and Josh Patterson warned her to be careful when it comes to Jamie. And after Lucy Watson told her to take everything the Chelsea boy says with a "pinch of salt", Naz realised not all is as she thought.
Confronting Jamie (
while he's tying the knot to Alex in an Elvis-themed wedding, yes really!
), Naz asked him if he had been with any other girls since they had the 'exclusivity' chat. Taken aback by her questioning, Jamie told her he "doesn't think so", asking her why she seems so annoyed.
Naz replied: "Then why is everyone acting so fishy? Why are they acting as if something is wrong? They're telling me to come to you, so I'm coming to you."
Trying to reassure his new flame he hasn't strayed, Jamie admitted he had been with someone else, but before he and Naz started dating.
"Yes I hooked up with a chick... but before we were anything," he said. "Before we had kissed, before we said we were going to go on a date..."
He continued: "Yes if I had gone tonight and hooked up with a chick you would have a reason to be annoyed at me. But not in the past. So don't walk in here with an attitude and do that to me."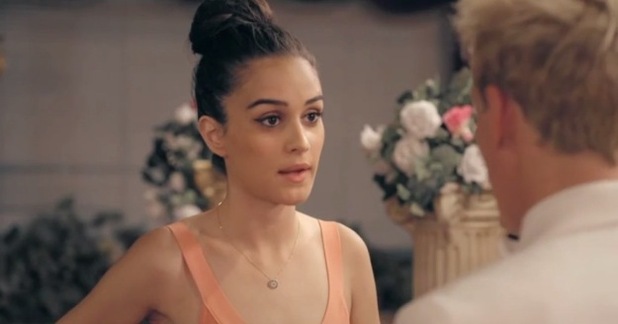 Despite insisting he hasn't done anything wrong, Alex later revealed Jamie has been with other girls since getting together with Naz. And when he asked his BFF if he had been completely honest with Naz, Jamie failed to answer him.
Jamie then soon angered JP by claiming he was doing the same thing with Binky Felstead. Clearly unimpressed with his pal's comparison, JP hit back: "That's rubbish. That's a lie. Are you ridiculous?"
"I'm not hooking up with girls," he continued. "Binks and I know where we are. We're friends. I'm not kissing Binky or doing anything sexual with Binky. How can you not see what you're doing is wrong?
"The facts are you're in an exclusive relationship, apparently, with a girl and you are hooking up with other people. I'm telling you as a friend... you either stay single or you stay committed to Naz and keep away from other girls."
Seeing the error of his ways, Jamie admitted he "wants the best of both worlds", but would be a fool to let Naz go. Is that an admission that he has had a wandering eye?!
Meanwhile, Naz seemed pretty happy with her conversation with Jamie in Vegas and was keen to get their romance back on track. And although everything seems all ok, a sneek peak at next week's episode has revealed Jamie let his former flame Jess Woodley stay in his bed with him.
Uh-oh. That definitely won't go down too well...
Made In Chelsea: LA continues next Monday 31 August at 9pm on E4.For exclusive competitions and amazing prizes visit Reveal's Facebook page NOW!