This quite frankly awesome yurt is possibly the most lavish, extravagant and insanely amazing festival accommodation we have EVER SEEN!
Just wow, right?!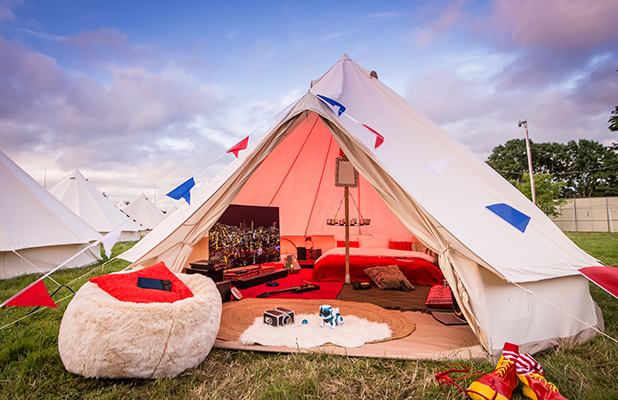 This little beauty was available for just one lucky festival-goer inside the exclusive Virgin Media Louder Lounge camping area at V Festival in Hylands Park, Chelmsford over the weekend. (Sadly that lucky person wasn't us!)
As you can see, it gives a whole new meaning to festival camping! Goodbye muddy entrance flap, messy tent, fumbling with a torch to see what you're doing, and the inevitable annoyance when your sleeping bag gets wet and tangled as you try to change for the night.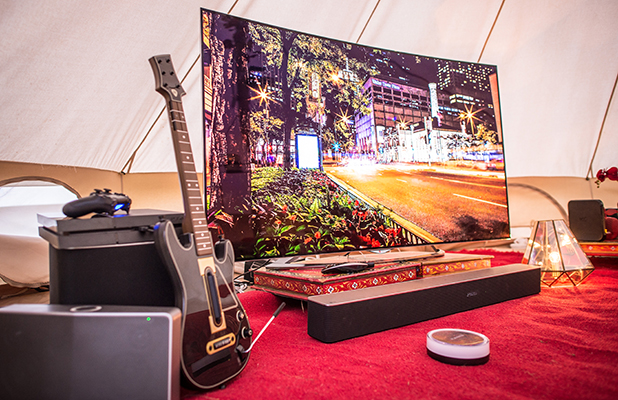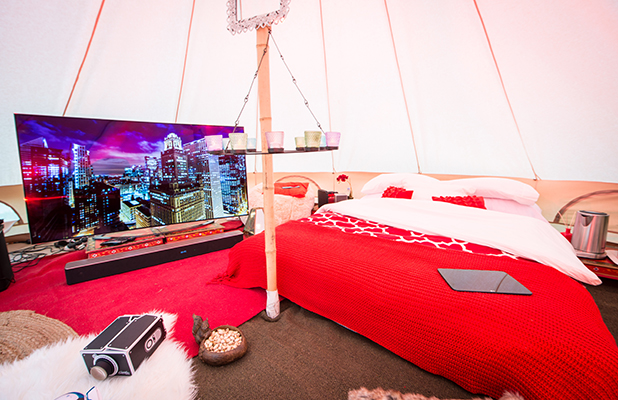 This dream festival tent came equipped with a comfy double bed, actual pillows, bedding and sheets, a carpet, rugs and even comfy chairs to curl up and chill out in.
That would have been enough for us… but it went one glamorous step further and included a full-on entertainment system and massive 65-inch 4K OLED Smart TV. YES! A TV in a tent at a festival! The actual lap of luxury!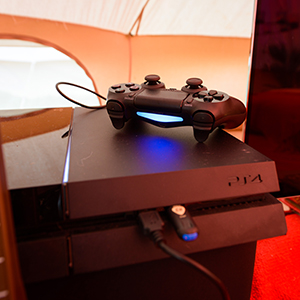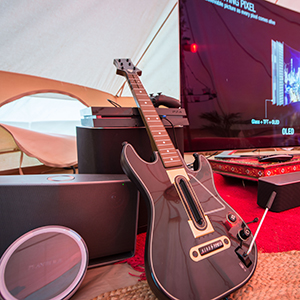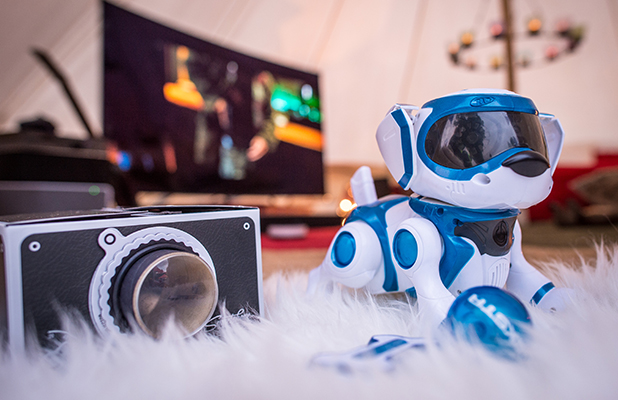 As if that wasn't enough, the lucky camper could take a break from the music and madness and kick back with a game on their very own Playstation 4, or maybe try to emulate the acts they'd just seen with a spot of Activision Guitar Hero!
Oh, they could also indulge in their very own beer pump, while listening to music on a Wireless sound bar or through music flow wireless speakers. After finding the music they wanted to hear via their very own G Pad 10 and 7 tablet.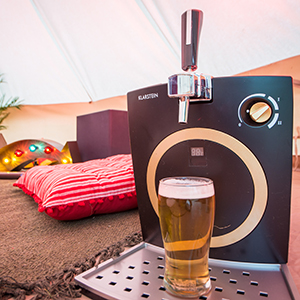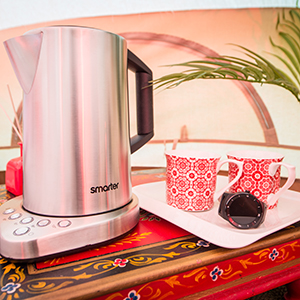 Then, of course, there is the wifi-controlled solar lightning and Smartphone projector, so you can dim the lights and turn your yurt into a home cinema.
And your very own little Teksta Robotic Dog.
Perhaps the best thing ever, however, is an iKettle to make yourself endless cups of brew!
We actually may not EVER have ventured out of that tent! Actually, we would quite happily leave in that yurt all year round, please!
Try Reveal 's digital edition On iPhone & iPad. Subscribe now!