We never tire of watching how the other half live, which is lucky because WAGS is a brand new reality show coming to E! which follows the glamorous lives of stateside WAGS.
Think you already know what the WAG world is all about? Turns out there's way more to this lifestyle than exotic holidays and designer shopping sprees, as we found out when two stars of the show Natalie Halcro (right) and
Olivia Pierson
(left) revealed a bit about their fast-paced, uber glamorous lives.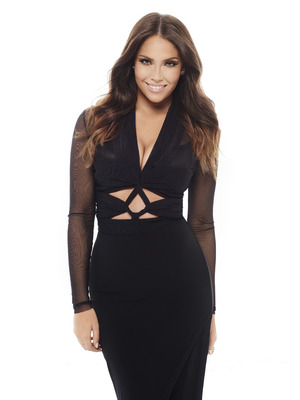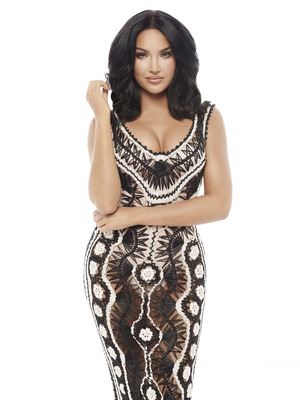 Natalie and Olivia are cousins as well as best friends, who run a successful
beauty and fashion blog
. So forget those conceived ideas of WAGS simply waltzing about the place cheering and cheering on their man!
Natalie's boyfriend is Shaun Phillips who has played for the Denver Broncos, Tennessee Titans and Indianapolis Colts. They have been together for two and a half years and while Shaun is looking to take things to the next level, Natalie is very independent and has to figure out how to balance this relationship with her own career plans.
Olivia is single and a hopeless romantic. She has been linked to players from the Denver Broncos, San Diego Chargers and Los Angeles Clippers!
So what can we expect from the show?
Natalie: "The show is really lush. We're all very lucky. You'll see trips, work, fights, family, and filming was way more fun than I expected to have. And I know the term WAGS began in the UK, so I'm excited for the show to premiere there!"
Olivia: "I'd say it's fun, drama and glam!"
What's the WAG lifestyle all about?
Natalie: "I can't speak for all WAGS, but for me it's exactly the same as it would be if I wasn't dating an athlete. Working hard, family, and having a lot of fun. Like, a
lot
of fun. Actually, I don't know if they'll even be able to air half of the episode my family is on!"
Ok, now we're expecting some
very
entertaining antics!
Olivia: "It's about women who ultimately understand each other with a little glitz and glam."
Are there any downsides to living the lifestyle?
Natalie: "Of course. It's difficult during the (sports) season. With work I can't always be there for every game, and away games. But we're both really busy year round. So it's not easy, but the fix is simple - we love each other. So it works."
Olivia: "Also people judge you to be a certain way and that's not always the case!"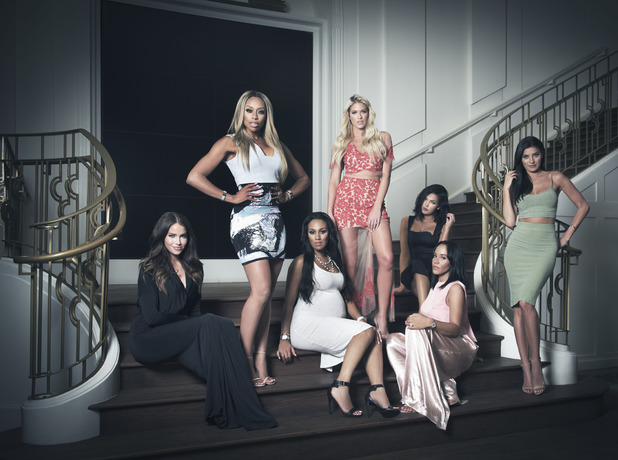 Is there a lot of competition between WAGS?
Natalie: "Absolutely! It's not really my thing however. NFL careers are short, so Shaun and I are too busy planning ahead for me to be focused on what someone else is wearing, how much they make, or anything else out of my control."
Olivia: "Yeah, there definitely can be but for me there is no competition... When I sniff that out I just back off. I despise competition between women and would rather not be associated with that person."
Is there any snobbery depending on what type of athlete the guy is?
Natalie: "I'm sorry to tell you this, but no! I'd love to be able to make this juicy, and tell you we all hate basketball wives. But no. For the most part everyone is pretty respectful."
Olivia: "Not that I know of, but I'm sure some women may have an attitude if their man has been playing longer, or what not."
Does being a WAG mean making lots of sacrifices for your partner?
Natalie: "I don't make sacrifices for anyone. I wouldn't be in a relationship with anyone who made me sacrifice anything. You'll have to tune in to see how THAT plays out."
Olivia: "Well I'd say most definitely! Half the year is their time to shine so you need to be a big support system for them."
Is there anything all WAGS have in common?
Natalie: "WAG world isn't your normal life. I guess we'd all have to be pretty strong to deal with it."
Olivia: "Other WAGs know what it entails to date an athlete so we understand each other in that regard."
WAGS starts Tuesday 25 August at 10pm on E!
For exclusive competitions and amazing prizes visit Reveal's Facebook page NOW!