Harry Styles is reportedly in hot demand following One Direction's confirmation that they will take a break next year.
The shaggy-haired singer, 21, will have no shortage of offers to keep him busy while
1D are on hiatus,
with reports he could launch a solo career or try his hand in Hollywood.
According to
The Sun
, execs at One Direction's record company are already hoping to sign Harry as a solo artist and capitalize on his massive fanbase.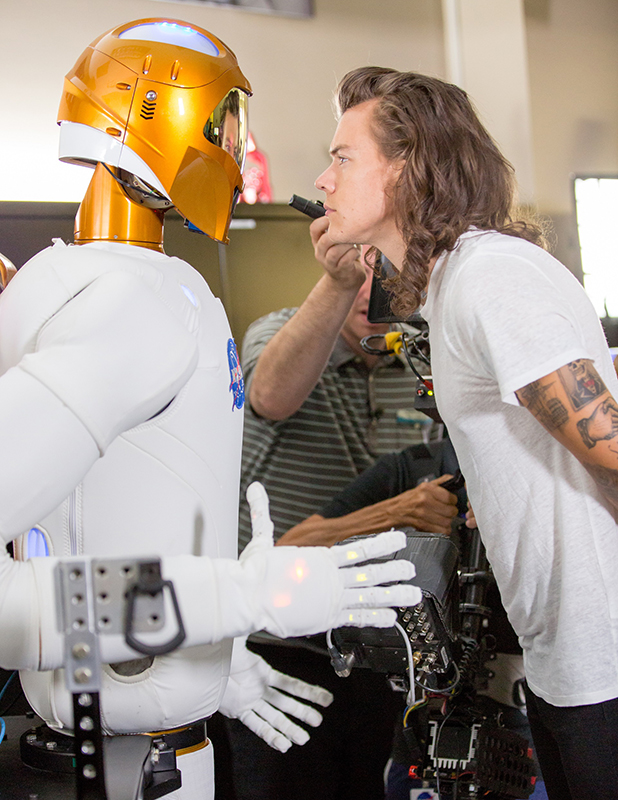 A source at the label said: "Harry has always been One Direction's most popular member and it's obvious that we want to secure him – he's a global superstar."
Another insider told
The Mirror
that he's already been working on solo tracks with an edgier feel to One Direction material: "[He] sees himself as an Ed Sheeran-type songwriter."
But Harry may decide on a totally different career path instead, as sources told
The Mirror
he is planning to relocate to LA full-time and pursue acting. He already owns a house in LA and is frequently pictured in the city during his time off.
A source claimed Harry couldn't consider movie roles while in the band, but during their break he will be free to audition for TV or movie projects.
The insider said: "Harry is off the leash now in terms of his film career. He is moving to LA for good and giving his dreams a real chance of success. There he can mix his music career and work with producers while holding movie meets."
In the meantime, One Direction are still on the US leg of their mammoth 'On The Road Again Tour', which played in Chicago last night. Next up is Milwaukee this evening. They are also celebrating the success of new single 'Drag Me Down', their first song since the departure of Zayn Malik in March. It's broken records and topped charts around the world. The video, filmed at NASA, was released last week.