One Direction's Niall Horan has reassured fans: 'We are not splitting up!'
Fans across the world woke up to news on Monday (24 August) that
Niall, Louis Tomlinson, Liam Payne and Harry Styles were preparing to call it quits
in March next year.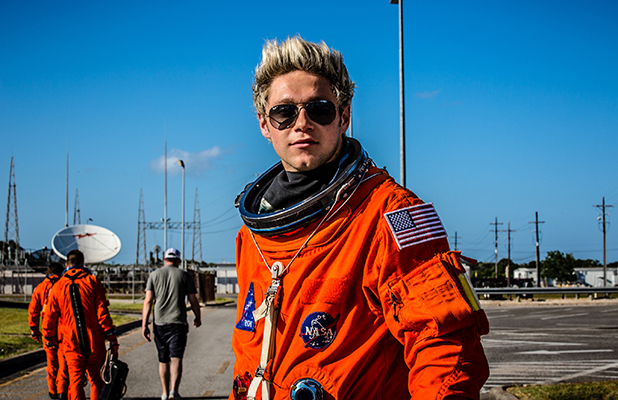 But Niall has now promised fans the band WILL be back and they are just taking some well-earned time out from the pressures of being in a touring, successful, chart-topping group.
He said: "Ok so Lots of rumours going round. We are not splitting up, but we will be taking a well earned break at some point next year. Don't worry though, we still have lots we want to achieve ! Can't wait for you to hear all the new music we have for you and to perform Some new songs as the tour continues! Love you all."
PHEW!
One Direction have been busy for five years straight: they haven't taken a break since finding fame on
The X Factor
. So although it's sad to think they will be taking some time out, it's certainly well-earned.
The reports on Monday said the band will perform their final concert together for a while in October, release their fifth album, promote over Christmas and the start of next year, then take a break.
A source told
The Sun
: "There is absolutely no bad blood between them and they are all 100% behind the decision," they added. "It is definitely not a split and they fully intend to get back together at some time in the future."
In the meantime, the boys are still on the US leg of their mammoth 'On The Road Again Tour', which played in Chicago last night. Next up is Milwaukee this evening.
They are also celebrating the success of new single 'Drag Me Down', their first song since the departure of Zayn Malik in March. It's broken records and topped charts around the world. The video, filmed at NASA, was released last week.