We caught up with Josh Ortega to get the lowdown on his Life On Marbs, and came away total pros on the use of "oi-oi." (Yes, he really does say it that much!)
If you're not watching the new sun drenched reality TV show, you should be! In just a few episodes, PR guy Josh has gained a whole legion of fans thanks to his gift of the gab and romance with co-star
Jordan Sargeant
. Oh, and his well known catch phrase, "oi-oi" is causing quite a stir...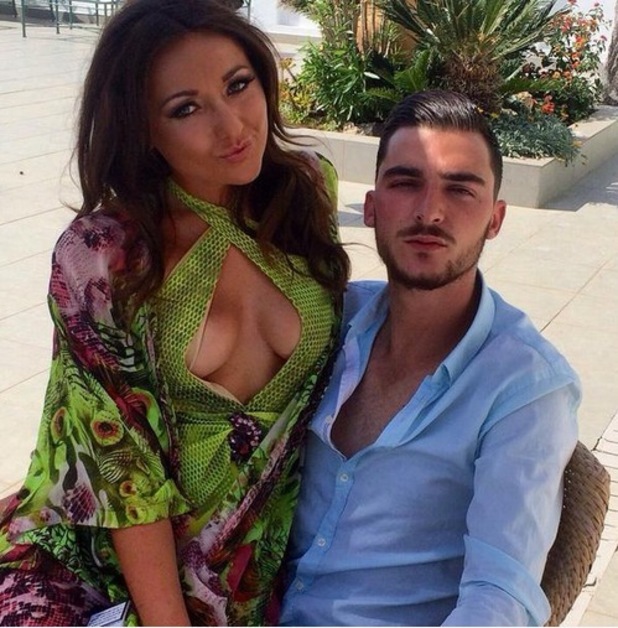 Hi Josh, so since Jordan went on a date with your co-star Jon Stretton Knowles without telling you, what's been going on between you two?
"Things are going well! We're trying to patch things up at the moment. Obviously I was disappointed she went on a date with Jon, but it is what it is. There's a bit of a love triangle going on!
"I have a good relationship with Jon, I like him. I don't have anything against him and I don't hold grudges. He's a good guy and he hasn't done anything to me personally.
"There's no competition between us because we're two completely different people. Although having said that, there is always competition in Marbella, but I like to think it's healthy competition."
So what do you think you have that Jon doesn't?
"My age, I'm younger than Jon! I also speak Spanish and generally think I'm a bit more of a geezer.
"But it's not about that, I think if you make the other person laugh and feel comfortable, and if there's a chemistry there and you're able to speak to that person about absolutely anything, even the boring stuff, I think that's very important."
Seeing as Jordan dated Jon, would you ever date another girl from the show?
"Well I'd never say never, but not at this precise moment!"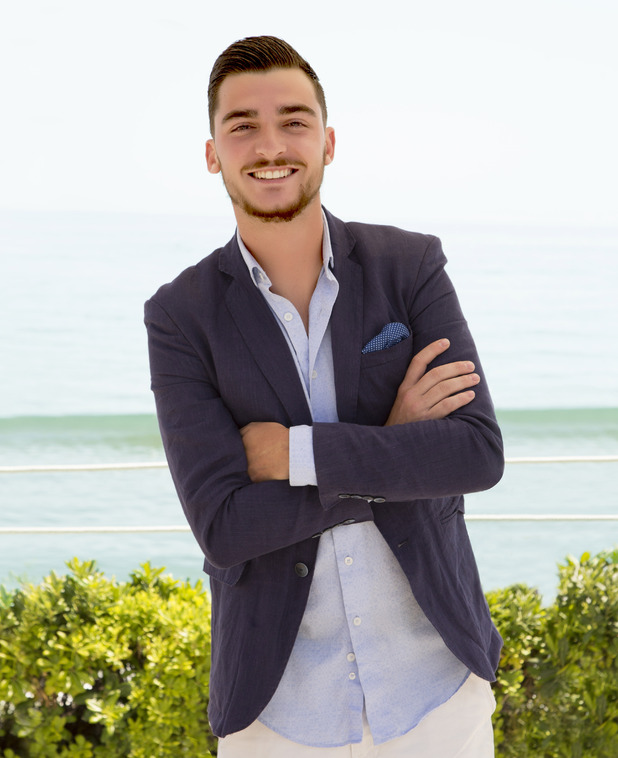 You've become pretty well known for your catchphrase, "oi-oi" how would you explain it to people wanting to follow in your footsteps?
"Well, you can use it all the time every day! But there are certain situations when it works best, I'd say you can use it when you say hello to someone, or if there's a cheeky one-liner it works well at the end of it. Or If you see a nice bird you could put it at the start and say 'oi-oi, look at her.' It's like a salute!
"I look at the TV and think 'shut up!' But it seems to be working for me and now I'm not going to stop until the whole world is saying it.
"I get people saying it to me every day, people come up to me and go 'are you that guy? Go on, say it, say it!' I really don't mind it though, I embrace it!"
You seem to use it as a chat up line a lot, have you got any others?
"Yeah, I speak Spanish. So I might say something romantic or just something a bit dirty. Girls go 'oh he's so sweet' but they've got no clue what I'm really saying."
You're quite the ladies man on screen, what's the most romantic thing you've done?
"I surprised a girl with a trip to Paris once, then she went and dumped me! But at the time she loved it, I just arrived at her house and said 'pack your things, we're off!'
"I'm quite a romantic geezer, I think that's the Spanish side of me because I'm very passionate about things. When I like someone and they also take a liking to me, I am very passionate.
"Well I say that, but then I go and say things like 'that's a lovely bit of fish!' The problem is I have no filter. They didn't show it, but during the date with Jordan I actually picked up the fishes head and pretended it was biting her. Not romantic!
"I couldn't believe I literally shoved flowers in her face as well! Things like that are why I can't work out how I haven't been slapped! That kind of cheekiness just seems to go down well. If they don't like it they're not my type of girl."
So are you getting a lot of female attention since the show then?
"Yeah I am, no-one's starstruck but I have had a few go "oh wow, it's you!" I've had some bad things too, I had this girl come up to me and say 'oh you're all the b****y same.' I thought well you're quick to judge, you don't even know me!
"But really there's never a dull moment with me, I just try to make the other person laugh. I'm a cheeky chap and like a soft teddy bear inside."
Life On Marbs airs Wednesday at 9pm on ITVBe.
For exclusive competitions and amazing prizes visit Reveal's Facebook page NOW!