Vanessa Hudgens has revealed her father is battling stage four cancer.
The
High School Musical
star spoke about her beloved dad's health while attending the
Industry Dance Awards & Cancer Benefit Show in LA
this week.
Vanessa was given the 'Breakthrough Performer' gong at the ceremony, and used her time on stage to express her hatred of cancer and what it does to families.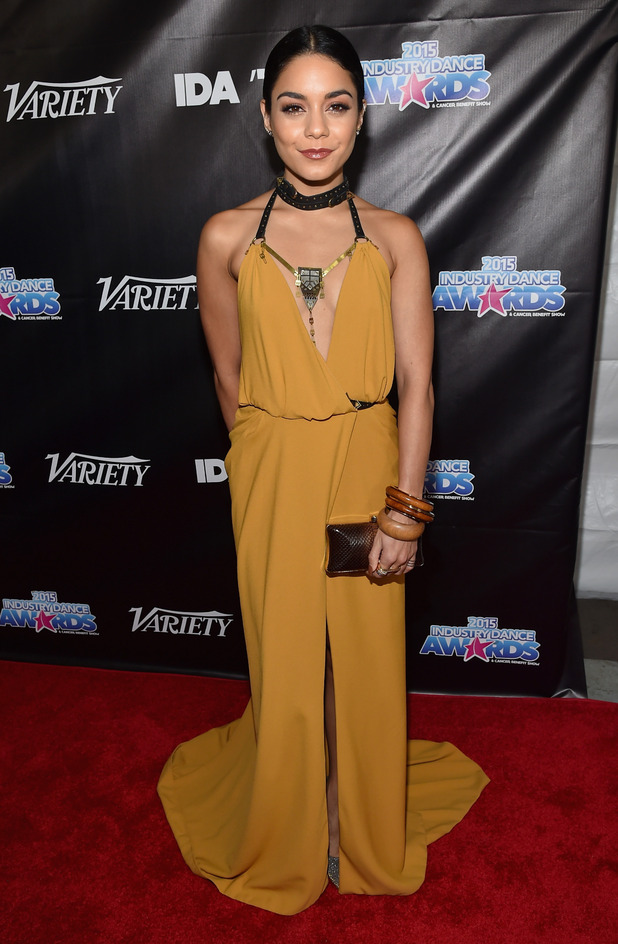 She said: "Last year, my boyfriend, Austin, lost his mum, Lori, to cancer, and my dad has just been recently diagnosed with stage 4 cancer. Let me tell you, I hate cancer. I hate cancer with every cell of my being. If you would have asked me two years ago what I thought of cancer, I would have said, 'Man, you know, it sucks. It's a horrible disease.' But that's only because I had not been faced with it personally."
Vanessa, 26, added "This award, it means a lot to me. But I dedicate it to my boyfriend's mum, Lori, my dad, and to all the families out there who are struggling with this because it really takes a strong person and a strong family to be able to help those out who are going through this."
Three weeks ago, the actress had asked fans to pray for her father, sharing a touching photo of him to Instagram with the caption: "My daddy and I. Please pray for his healing!!! The more prayers the better."