Jasmin Walia left TOWIE in May, but a few months later she found herself back on TV for Sky 1's reality series, Desi Rascals.
We catch up with the reality star for a quick chat about boyfriend Ross Worswick, her Bollywood dreams and recent
TOWIE
exits....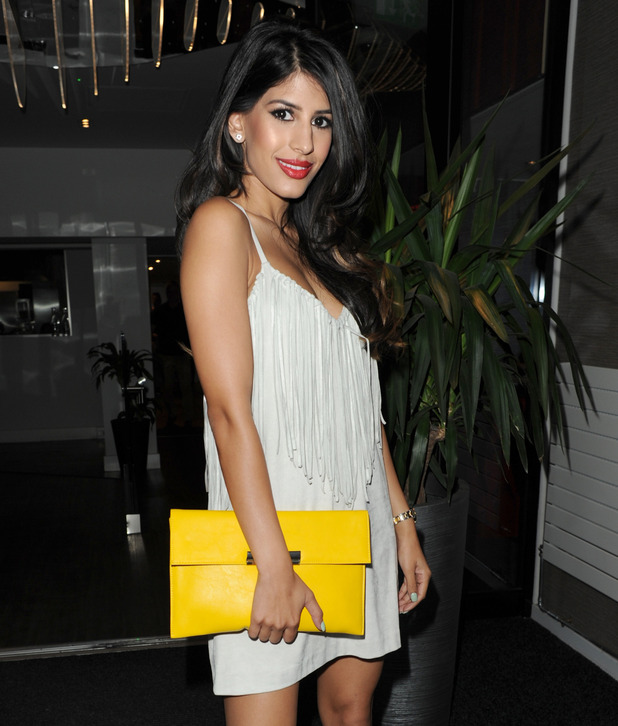 How are you finding filming on Desi Rascals?
"I'm really enjoying it. I feel like people are seeing more of my personality. We actually finish this week. It's gone so quick, I feel like it's just started."
We've seen a few tears from you in recent weeks in several scenes with Ross...
"I've been okay with it so far because I'm being myself and I can't help it if I get upset from time to time. I think it's nice for people to see that I am that sort of person and I do get upset and I'm just being a normal girl, but obviously it's not nice for me because I don't like being put in those situations."
You mentioned a few weeks ago that you were feeling "insecure" in your relationship, is that still the case now?
"I've been up and down this series but I'm working my through it. I don't know why but I do get these phases where I do feel insecure."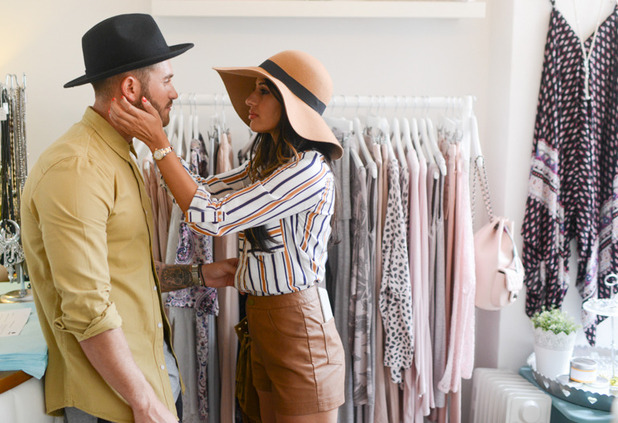 Do you see yourself getting engaged to Ross soon?
"I do, hopefully, but obviously I can't say when because it's half down to him as well!"
We saw you apply for a Bollywood course on the last episode...
"Yes, it was to apply for an acting course in Bollywood but I don't know if it's right for me. As you've seen in the show, I feel like with my career here I'm working on my singing and meeting up with Bollywood directors. Even though it would help me, it might put me back with all the other stuff I'm doing as well. I'm still meeting quite a few people and hopefully I'll go to Mumbai and get some roles."
Mario Falcone and Gemma Collins have both recently quit TOWIE, do you think they'll be missed on the show?
"They were both big characters but I feel like they've done their time and want to move onto something new. Nothing lasts forever."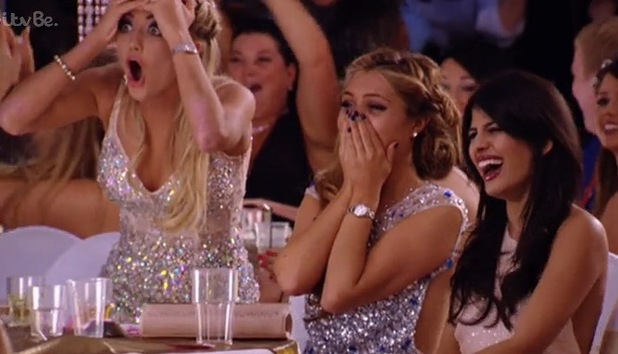 Did you watch the last series?
"To be honest, I didn't had time. I've watched a couple of episodes but not too much."
Who are you still in contact with?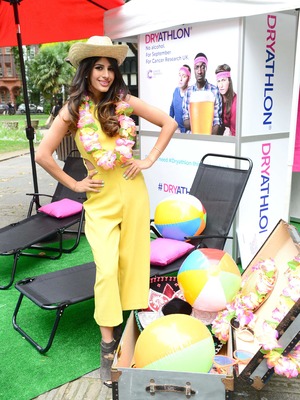 "I've been updated from Danielle when she's been calling me telling me what's happening! It's just Danielle, Vas J Morgan, Lauren Pope and Dan Edgar really, a few of them."
You became the new face of Alexis Smith lingerie and swimwear in June, have you got anymore projects in the pipeline?
"Hopefully. I'm working on some new stuff, so I've got a few things coming up. It's all very exciting, I'm quite happy at the moment."
Why are you supporting Cancer Research UK's Dryathlon campaign?
"It's an amazing campaign to support. Since they started their campaign, they've actually raised £15 million which is incredible to help all of those affected."
Jasmn Walia is supporting Cancer Research UK's Dryathlon campaign which encourages people to give up alcohol this September and raise funds to help beat cancer. Sign up at dryathlon.org.
Try Reveal's digital edition on iPhone & iPad. Subscribe now & never miss an issue!